(Psst: The FTC wants me to remind you that this website contains affiliate links. That means if you make a purchase from a link you click on, I might receive a small commission. This does not increase the price you'll pay for that item nor does it decrease the awesomeness of the item. ~ Daisy)
As small businesses disappear into the black hole of "pandemic restrictions," major international corporations devour what is left of the market. Those institutions, which Carroll Quigley referred to as future "corporate overlords," are rolling out new technologies just in time for the "Great Reset."
Just when you think technology couldn't get any more invasive
There's nothing angelic about Amazon's new wearable technology.
Halo, Amazon's new AI health bracelet, offers body composition analysis, tone of voice analysis, sleep & activity tracking. Presumably, this new tech is another convenient application to bring awareness to users of such things as too much body fat or if their tone is a bit too abrasive or "condescending."
While some individuals may benefit from both of these nudges, a recent review of Halo by the Washington Post (the unabashed purveyor of the loss of civil liberties) forcibly admits that Halo is the "most invasive tech we've ever tested." 
Authors Geoffrey Fowler and Heather Kelly wrote: 
Hope our tone is clear here: We don't need this kind of criticism from a computer. The Halo collects the most intimate information we've seen from a consumer health gadget – and makes the absolute least use of it. This wearable is much better at helping Amazon gather data than at helping you get healthy and happy.
Incidentally, Amazon's CEO Jeff Bezos owns The Washington Post.
So, we could reasonably expect the authors of this review, Fowler and Kelly, to soon have to look for other employment avenues. Either that or the review was a cleverly placed advertisement, designed to draw controversy to an app that could use some in house advertisement. And to target those readers who don't seem to care much about their own privacy.
AI now informs people they are condescending, opinionated, and fat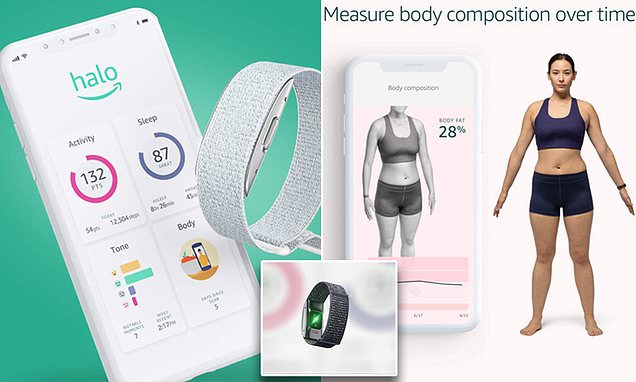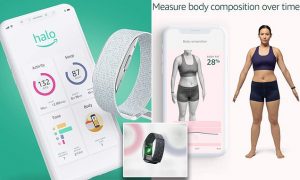 Halo collects more invasive information than FitBit or Apple Watch. With no screen, sounds, vibrations, or any striking design, Halo uses sensors to monitor physical activity, sleep, skin temperature, and heart rate. The only way to read that data is through a companion phone app.
The wearable device collects new information like body photos (of a scantily clad user) and voice recordings, feeding the data into Amazon's AI software for analysis.
Amazon says HALO requires users to be nearly naked for the complete body scan to calculate body fat percentage. This scan requires users to stand in front of their phone's camera in their underwear for a 360-degree scan.
The shots then go to Amazon's cloud for analysis.
Remember when people scoffed at the phrase, "Big Brother is always listening?"
This new device is. And it tells you when you are being condescending or sound opinionated. Although, supposedly, you can push a button and cut off the microphone. Temporarily…sure you can. 
The WaPo writers seemed considerably more concerned with the device's voice analysis, focused on the fact that it is not as accurate as they would like. No mention of the frightening reality that Halo possibly represents the last vestiges of privacy and personal data. 
The Halo's voice tone analysis is questionable on a whole other level. You train the device to recognize your voice by reading sample phrases, and then it listens out constantly for moments in conversation that go beyond your neutral tone. (There is a button you can press to temporarily turn off the microphone.) The Halo plots these moments as positive vs. negative and high vs. low energy, and then applies more nuanced descriptors to them – for example, a voice that registers as negative and low energy might be classified as "discouraged." You can review a dozen, or more, of these per day in the Halo app.
"For the most part, people are relatively unaware of how they sound to others and the impact that may have on their personal and professional relationships," said Amazon's medical officer Maulik Majumudar.
Do we want another product designed to mine for personal data?
The Halo is designed to mine your data. As with all devices like this one, the privacy policy states Amazon won't sell or share your data without your explicit permission and that you are in control of it. The writer's of the WaPo article had this to say: 
But that still leaves open plenty of other ways for Amazon to profit from your information. In an anonymized way, it can data mine the heart rate, activity, sleep and tone patterns of Halo owners, using it to tailor its health algorithms and learn about human bodies. Make no mistake: disrupting medicine is the next goal for big tech.
Medical industries are attempting to push digestible microchips to monitor patients' intake of medicine from afar by their doctor. Halo is just one more step in that direction. First, there were the handhelds. Now we are in the age of wearables. "Ingestibles" are next in line on our way to merging man and machine.
Undoubtedly, those concerned with the direction in which humanity is heading will be labeled as Luddites and conspiracy theorists. We won't be vindicated when we are proven right, either. It hasn't happened any other time. One must wonder what kind of person would welcome such invasive technology.  And could THEIR wearable technology eventually invade OUR privacy? Share your thoughts in the comments.