(Psst: The FTC wants me to remind you that this website contains affiliate links. That means if you make a purchase from a link you click on, I might receive a small commission. This does not increase the price you'll pay for that item nor does it decrease the awesomeness of the item. ~ Daisy)
Author of The Dark Secrets of SHTF Survival and the online course SHTF Survival Boot Camp
Out of the all experiences that I had relating to survival, when it comes to mindset, the most valuable one is what I call circles. Survival circles or your small and big circle of survival.
Very simplified, it can be put in one sentence, and it is, "Nothing is important except you and the people around you."
But that is truly oversimplified, because for example when the SHTF (or before it) if you pay attention only to you and the people in your immediate surroundings, you will fail to notice something important that is happening let's say in another part of your country which might influence you and your survival.
You may have noticed that the accent is on the words important and influence.
Another term to memorize is word shrinking, and you'll get more and more of an idea of what that is about, as time go on.
Important things have influence on our survival circle.
We are constantly, well most of us, immersed in a whole bunch of absolutely irrelevant information.
Even worse, we want to know more and more, and in a faster way this irrelevant information. Everything from who show her or his butt in what reality show, to the trivia like who signed up what contract for a sport sclub or movie or whatever.
I know, it is in human nature, and it is fun, and it is just that – trivia. There's nothing wrong with it.
But with that constant run for information, we kinda fail to distinguish which information is actually important, and which information might have an influence on us, personally, maybe in 10 days, or a month, or a year so we can simply act on time.
I am not against trivial fun stuff. I am against equalizing it with important things.
For example, if you one day read that a strange new virus showed up in a country far away from you, and it is spreading very fast, changing the way how that country runs, changing completely the way of the normal functioning of the system there. Do you take that information in the same way like you took info about some spicy sex scandal?
Well, at that moment those two news items were on the same page probably put there maybe as news of equal importance.
It is up to you to choose what is more important, and act maybe.
Maybe if you are a survivalist or prepper you would conclude that this virus will spread everywhere. Maybe you would conclude that you need to stock up on items like antibiotics, masks, gloves, and whatnot. Maybe even you might think from the point of "I'll stock up on some things before they become scarce here, so I can sell them and earn money." Maybe you will simply tell yourself "OK, this info requires more attention. I need to follow this, so I can take proper actions before EVERYBODY else figures out the same thing and takes the same action.
Maybe you did all that, or maybe you did not. It is not so important now for this article. What is important is to understand, yes, among a whole bunch of information there is information that is important to you even if the events are happening far away because eventually, some of them are gonna have influence on you personally.
As a prepper, you need to be constantly a few steps ahead of other people. (Remember the importance of timing.) It is not about being big tough guy, it is about figuring things before others.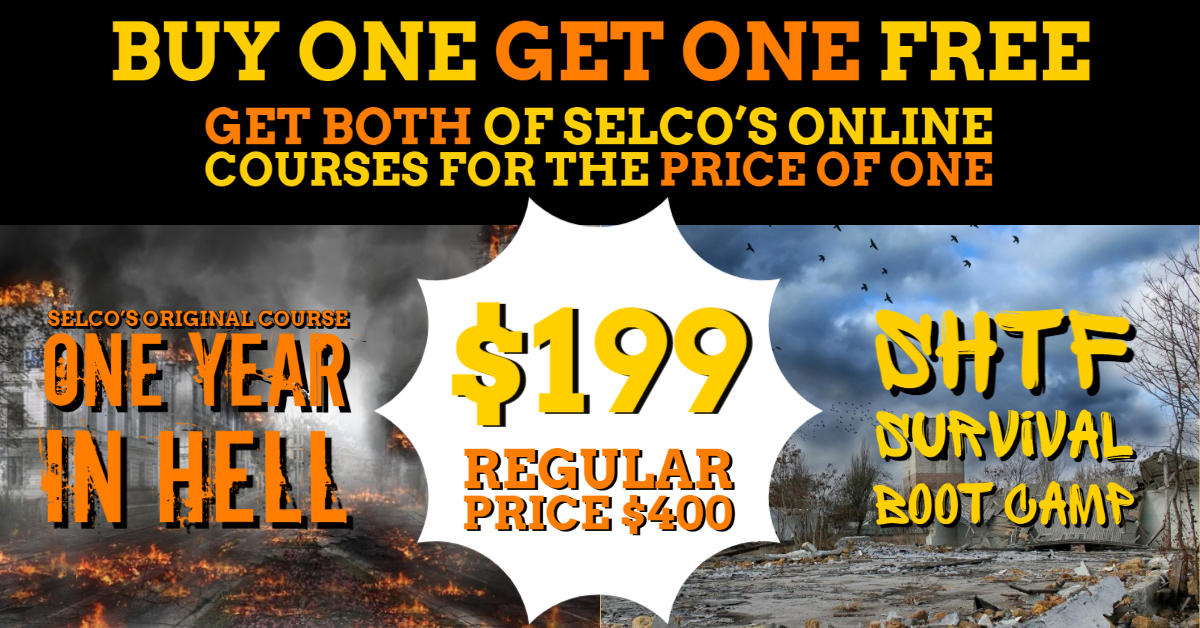 Now, how does that relate to survival circles?
Well, when the situation deteriorates more and more, you will have to learn (learn it actually before deteriorate) to take care only about your own survival circle, which might be your family, for example, or some other survival group. You will notice that as the situation deteriorates everything other than that immediate survival circle is irrelevant to you.
For example, if the SHTF in your region, it is not really important to you how many people died in a war in Africa, however bad that sounds.
Or to bring it more close to home, imagine if you lost your job, there are horrible racial tensions, riots are happening in your city, and hospital staff cannot take good care of your sick kid because they are overwhelmed with other stuff. Do you think it is more important to spend 8 hrs arguing about what political option should rule or it is time to take care only of your own survival circle and fix the things that are fixable so you can be prepared for worse things that might be coming?
Simplified again, there are big circles and small circles in our lives.
As things deteriorate, and they do deteriorate everywhere, you need to "pick" less and less things from the big circle to concern yourself with, and to choose only those important things or information that might have an influence on you. When things are getting bad, you must direct your attention completely on your own survival circle, because again, when the S. hits the fan for real, it will be all that is left. The big picture, politics, and things happening outside of your circle will matter very little if at all.
Pay attention when things are shrinking.
Connected to all of the above, there is something like "shrinking" or at least I call it that.  I have experienced it, and you are probably experiencing some signs of it.
When a situation goes bad, really bad, there is shrinking, or actually more precise it gets fragmented.
Whatever the reason is (and reasons are always big in terms of polarizing people) societies go into fragmentation.
For example in a bad political situation, a city makes the decision to oppose the central government and to make its own decisions. Or a region does not want to implement a state law because of whatever reason. It does not have to be a political reason. It can be a health reason, for example, a city forbids outsiders to travel in – opposing central government law or decisions.
Just to be clear, I am talking about examples from here, but maybe some of this sounds familiar, yes?
So, as the situation gets worse, things are shrinking. Circles are changing, in terms that maybe that you woke up one morning and there is no central government, just your city rule.
Now if things really go to hell, eventually it shrinks to street level, or to the level of your home. I mean this in terms that you are only sure what is happening inside your home, and your rule there. Outside of it everything is unknown.
It is a drastic example, yes, but it happened here.
What to do when there is nothing you can do
You may be watching events in your country and the world and feel overwhelmed. What can you do? I wrote about this before.
You are a prepper

Yes, you are. Otherwise, you probably would not read this article. So by definition, you should be better prepared than most other folks.

Again, go back to basics and stop panicking about this (if you are).

Instead of running in place, do something useful in the basics department. For example, check what kind of medicines your family members regularly take for chronic conditions and research how you could obtain a stash of it for a few months or at least some natural substitutes. Check how many rainy days your area has just in case you have to collect your water from the roof for a few months. Or simply sit down and think about what essentials you need for a one-month period of not leaving your home.

Go back to the basics of survival. That should be your focus. (source)
To learn more about the basics and things you can actually do to help your small circle, check out the textbook from my course, now available in a paperback format. (You can get a free 75-minute recorded course bonus if you purchase the book by Dec. 1, 2020. Here's how.)
Focus on what will affect you.
Now, the point of all this relating to your own survival circle is to understand how these things might work, and in what direction before of majority of other folks, so you can prepare better.
It is not about Selco saying, "Sit at home in a dark room with a rifle because hell is coming." Nope. It is about me saying, "Sure have fun, but know what is important and what is not, and be ready to close your own survival circle very fast if needed.
What do YOU think?
What are your thoughts on this? What are some small circle things you could focus on that would help your family far more than round-the-clock coverage of what's happening in Eastern Europe? Let's discuss it in the comments.
About Selco:
Selco survived the Balkan war of the 90s in a city under siege, without electricity, running water, or food distribution. 
In his online works, he gives an inside view of the reality of survival under the harshest conditions. He reviews what works and what doesn't, tells you the hard lessons he learned, and shares how he prepares today. He never stopped learning about survival and preparedness since the war. Regardless of what happens, chances are you will never experience extreme situations as Selco did. But you have the chance to learn from him and how he faced death for months.
Real survival is not romantic or idealistic. It is brutal, hard, and unfair. Let Selco take you into that world.