(Psst: The FTC wants me to remind you that this website contains affiliate links. That means if you make a purchase from a link you click on, I might receive a small commission. This does not increase the price you'll pay for that item nor does it decrease the awesomeness of the item. ~ Daisy)
It's only a "conspiracy theory" until things become too blatant to ignore. Despite our being told for months now that our supply chain problems were actually all just a figment of our imagination, now, food shortages and the food infrastructure system have gotten so bad that the truth can no longer be denied.
The United States of America is running out of food.
To long-time readers of The Organic Prepper, or to anybody who walks through the grocery store with their eyes open, this should come as no surprise.
We've witnessed massive disruptions within our logistics system nationwide. Workers have gone on strike over "public health" policies, leading to a lack of workers to run trains. Container ships have purposefully been left to sit off of the coast of California. We are not going to have enough fertilizer to produce the food that we need this coming summer. Meat prices are soaring, inflation has hit, we're running out of precious metals, and it seems as if our food infrastructure is under deliberate attack.
Things have become so blatant that now, even DC is weighing in on the matter.
It was on March 21, 2022, that Jen Psaki, who formerly criticized the idea of supply chain problems even existing or mattering, said, "We do anticipate that higher energy, fertilizer, wheat, and corn prices could impact the price of growing and purchasing critical food supplies for countries around the world." She went on to add that this wasn't anything we had to worry about here in the United States.
I don't know about you, but I just paid a record price to fill my car with gas the other day. This, on top of routinely being unable to find the things I need at the store.
Just a few days after Psaki's comments, on March 24, 2022, Biden said food shortages are indeed coming.
(It's definitely a fantastic time to check out our free QUICKSTART Guide on building your 3-layer food storage plan. For even MORE information, check out Daisy's course, The Pantry Bundle PLUS (1/2 price this weekend!), or her book, Prepper's Pantry.)
But there's more.
Despite the massive inflation we're seeing in the US, despite the American's growing struggle with putting food on the table, now, you're going to be paying taxes to go overseas for the upcoming famines.
Yes, you read that right.
Your troubles with keeping your family fed, with keeping gas in your tank, and with keeping the lights on are not only going to get worse, but you're going to be forced to pay for people overseas now as well. Global redistribution of wealth is taking place.
It was in Biden's speech about the impending food crisis that he said, "We are in the process of working out with our European friends what it should be, what it would take to help alleviate the concerns relative to food shortages."
As soon as I heard this, I knew what was next.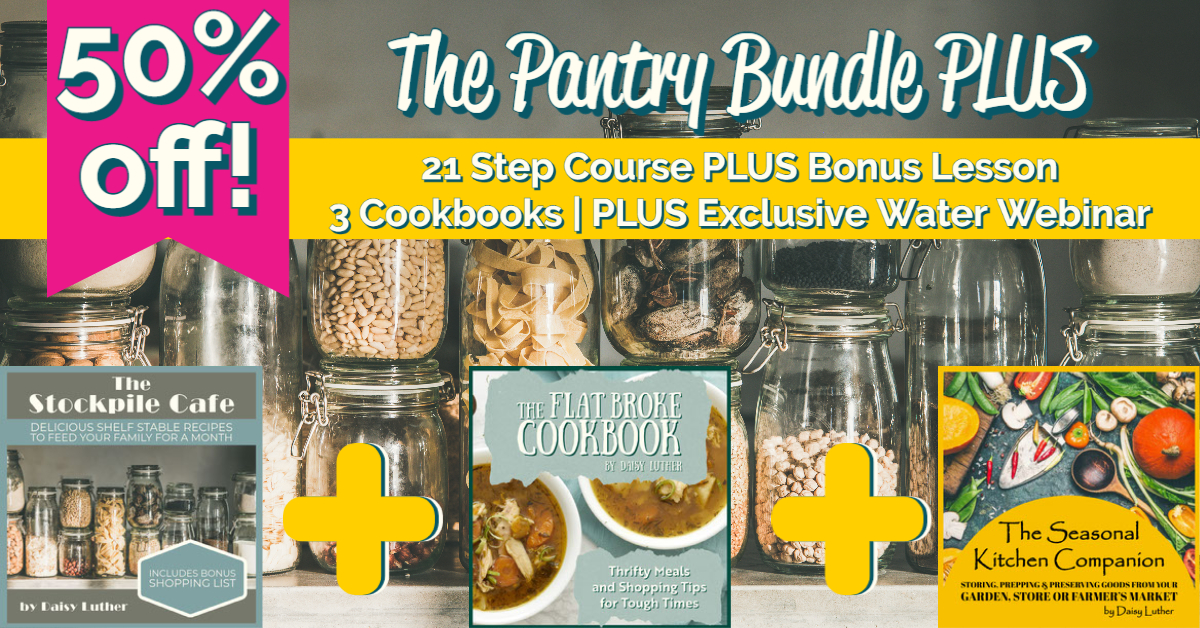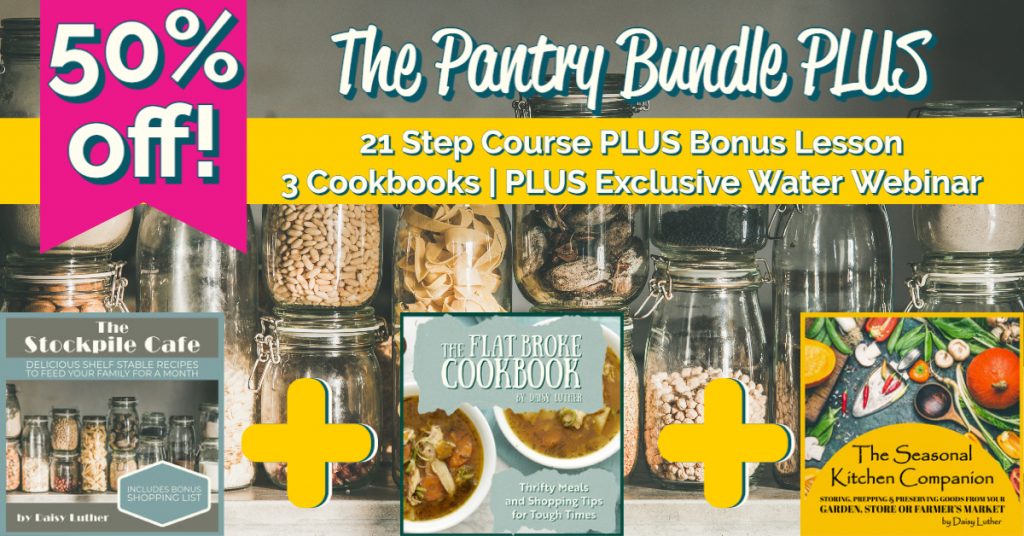 Forced charity.
I was right.
Next up, Biden mentioned that Americans were going to make a "significant" investment in humanitarian aid throughout the world for the impending food crisis.
Let the individual decide whether he will send money to somewhere overseas. Let the churches band together and raise funds. The NPOs can collaborate, using willfully given dollars to pitch in if they so desire. The Constitution doesn't permit forced charity. This is robbery for the redistribution of wealth on a global scale.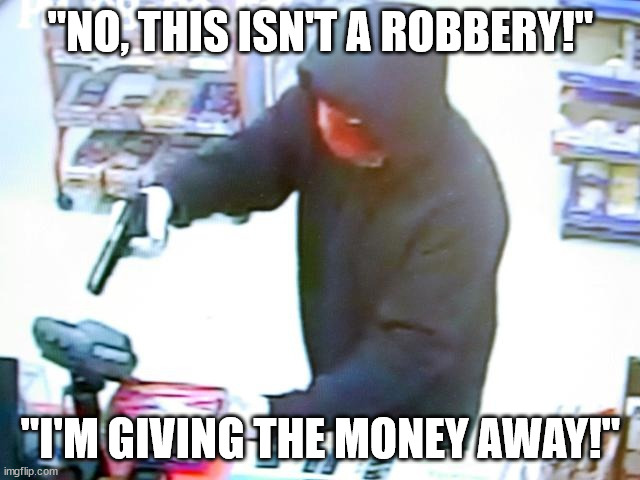 Yes, we are facing a food shortage problem. Yes, it is going to get worse as the war in Ukraine escalates. And yes, things are going to get worse for you because you are going to have less money to spend on the food you need because it is going to be taken from you and given away to somebody overseas. Will your money be given to somebody who burns American flags in their free time? Will it go to people who are actively engaged in acts of terrorism? Perhaps it will go to people who support policies you believe are evil?
Wherever it goes, it doesn't matter. It is stolen money. To be charitable with somebody else's things doesn't make one generous – it makes them a thief.
There is a high probability that you will struggle to keep your family cared for to the level that they are used to over the course of the next year. The Thirdworldization of America is about to accelerate. Your children may complain that they are hungry. You may not be able to afford Christmas presents for your family. You may end up where you have to choose between eating lunch or eating dinner. And all this while, the money you earned that could have prevented all this suffering will have been taken from you and given away to somebody overseas.
It doesn't matter where you look, everybody is now saying that the US is about to experience food shortages.
People think preppers are crazy until they need their stuff. Nobody thought about keeping spare toilet paper on hand until the lockdowns. It was then that the world went mad.
You're going to see the same thing with food. What was once a part of the prepper movement is about to go mainstream. And when it does, just like during the toilet paper crisis, the world will go mad. We've seen people get into fistfights so that they can wipe their butt. What will they do when they are hungry?
I hope you have your food storage in order. You're going to need it.
Thoughts on the matter? Weigh in below.
About Jeff
Jeff Thompson is an avid fisherman who likes to spend time sailing on his boat and reading while at sea.