(Psst: The FTC wants me to remind you that this website contains affiliate links. That means if you make a purchase from a link you click on, I might receive a small commission. This does not increase the price you'll pay for that item nor does it decrease the awesomeness of the item. ~ Daisy)
Let's start with this: over the course of the past two years alone, the Federal Reserve has printed approximately 80% of the US dollar supply. The money printing machines must be running around the clock.
(Here's another fun version of this graph. Can somebody remind me who took office in 2009?)
In January 2020, there was $4.0192 trillion in circulation in America. By November 2021, that number had spiked to $20.354 trillion being in circulation. The money printers were turned on and did not stop.
Now consider that the House of Representatives recently passed the largest spending bill in history – "Build Back Better" [sic]. It's a $1.7 trillion plan which intends to dump billions of dollars into the fight against "climate change" and in building entitlement programs. Both of these stated goals only serve to bloat the power of politicians over the American people.
And how do you think Americans are going to pay for that? In two ways: by higher taxes and by the printing of more money.
What does all this money printing mean?
Imagine you're a collector of pre-anti-America baseball cards. Which is more valuable, the baseball card signed by a legend who rarely signed cards, or the card signed by the legend who signed every other object he ever touched?
Obviously, the card by the man who rarely touched a Sharpie. Scarcity helps drive prices.
Now, think of the stock market. Let's say Sooper Dooper Company issues 5000 shares when they go to market, and that I buy 100 of them. One year later, they decide to split their shares, meaning I now have 200 shares, instead of 100.
Is one share worth as much as it used to be?
Nope. It's just been halved.
The same principle applies to money.
If money printers are kept running day in and day out for weeks on end, flooding the economy with paper, the money you had put away in your savings account was just devalued. This is exactly what Americans are seeing. Your ability to purchase food, pay your mortgage, keep gas in your truck, and save for your children's future is quite literally being destroyed.
(All the more reason to check out our free QUICKSTART Guide on food storage.)
What are we being told is the cause?"
Who's doing all the money printing? The Federal Reserve.
One would quickly come to the conclusion that if money printing drives inflation, and money printers are running non-stop that it's the money printer responsible for inflation, right?
Thankfully, the Federal Reserve has told us that the massive inflation America is seeing right now is not, in fact, their fault.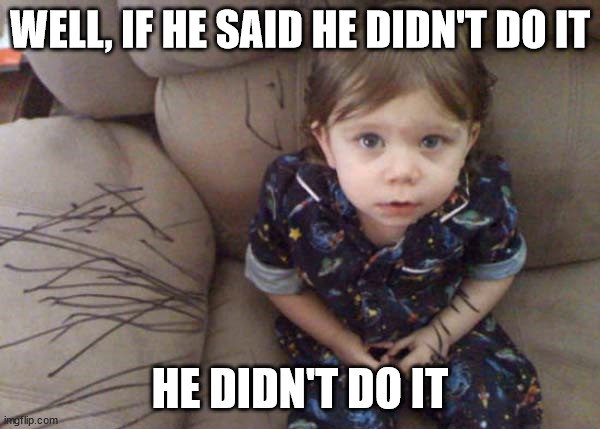 According to the Fed, it's supply chain issues and a tricky labor market that are the factors to blame.
Scarcity drives prices, as we pointed out before with our baseball card example. If I know that everybody wants my Babe Ruth baseball card, I can charge whatever I want. In the same vein, when prices go up for everything, I have to charge more to sell my product. We just looked at this the other day when discussing price controls and the price of chicken feed.
This is being used to justify government overreach into the private market.
According to the White House, it's greedy corporations who are to blame for rising prices of everything. The mainstream media seems to be echoing this point.
"Corporate giants are raising prices even as they rake in record profits. How can this be? Because of their unchecked power," we are being told. Of course, are the policies allegedly to be laid down against the companies which have the most money in DC pockets going to actually be used against them?
By no means. This will be used to further destroy mom-and-pop shops which provide Americans with independence.
Consider this: were the big box stores in your region closed during Lockdown or was it the small-town businesses? People were still buying things, were they not? Did people still not need toilet paper, toothpaste, food, and the like? So where were they going for their purchases?
To the only businesses still open, of course: Big Business.
I'm by no means inherently against the idea of Big Business. If you can take your garage business to the moon, go for it. But I am against government intervention – particularly from communists – under the guise of "we love the free market."
Veiled truth.
Nobody seems to be able to admit that inflation is what is causing the shortages. These people are intelligent enough to know the truth. They're just not honest enough to tell it.
Robbing people of their jobs, devaluing their currency, dictating policies that create supply chain issues – people don't do this under the impression that this is all good for the American economy. Only the propagandized are stupid enough to fall for that. People push through these policies knowing exactly what they are doing.
One has to ask, "why?"
What is the purpose of printing money in such quantity? Anybody with a basic understanding of economics knows that if you print more and more money constantly, it makes the existing money supply worth less and less. Why are we seeing this happen to our amazing country?
Is it possible to look at all this – the non-stop money printing, the passing of "legislation" that requires more money printing, the continued chaining of Americans under higher taxes – and not come to the conclusion that this is no accident?
What's the bottom line?
The bottom line is this:
Your ability as an American to keep your family warm, fed,  and to financially provide for their future is systematically and purposefully being destroyed. And you should be upset.
"In future wars, there will be more hostilities like financial warfare, in which a country is subjugated without spilling a drop of blood."  – Unrestricted Warfare
How is inflation affecting you?
Have you seen the prices rising where you are? In what parts of your life is this affecting? Who do you hold responsible for this economic disaster? Share your thoughts in the comments.
About Aden
Aden Tate is a regular contributor to TheOrganicPrepper.com and TheFrugalite.com. Aden runs a micro-farm where he raises dairy goats, a pig, honeybees, meat chickens, laying chickens, tomatoes, mushrooms, and greens. Aden has two published books, The Faithful Prepper and Zombie Choices. You can find his podcast The Last American on Preppers' Broadcasting Network.