(Psst: The FTC wants me to remind you that this website contains affiliate links. That means if you make a purchase from a link you click on, I might receive a small commission. This does not increase the price you'll pay for that item nor does it decrease the awesomeness of the item. ~ Daisy)
NATO has just begun a new military exercise, Defender Europe 2022, and it seems to have had some unexpected consequences – Belarus just mobilized its military.
At least, that's the reason Belarus is giving us for why they've recently started moving troops to their southern border.
War is logistics – Defender Europe 2022
Every year, the US Army puts on Defender Europe with NATO forces. It's essentially a logistics exercise in which soldiers practice moving large amounts of military materiel throughout NATO countries via rail by the Deutsche Bahn. Gear is packed up at an Army Prepositions Stock (APS) by soldiers, sent out by rail to a NATO member, the gear is used, and then the material is shipped back to the original APS.
Upon receipt of the original goods, the items are inspected for wear and tear. Then, the process begins anew all over again.
Defender Europe 2022 started this month and is currently scheduled to continue on through June. This is apparently one of the largest Defender Europe exercises that's ever been conducted.  Soldiers from Denmark, Estonia, Germany, France, Latvia, Lithuania, Netherlands, Poland, Slovakia, Sweden, and Great Britain are currently involved in the exercise.
According to US Army General Christopher Cavoli, "Through exercises like this, we are prepared to defend every inch of NATO territory with a strong, combat-credible force to ensure we stay stronger together in the face of any aggression."
In regards to this year's exercise, program integrator Logan Rappuhn has said, "We are getting our operations in line with being able to do a mass draw (of equipment)," while forward site manager Joseph Robinson has said, "We have over 5000 lines of medical equipment for sustaining lives."
Massive amounts of military goods are currently being transported around NATO countries, and this is going to continue throughout June.
(Probably a good time to check out our free QUICKSTART Guide to what to eat when the power goes out. Just in case.)
The recent actions of Belarus
We've covered this nation a bit in the past here at The Organic Prepper, noting that they were a country to pay attention to throughout this war (they'd just voted to allow nuclear weapons into their country).
Last week Belarus announced that they were going to begin a series of military exercises within their own border to assess the fighting capability of their own forces. Earlier this week, they announced that they are actually mobilizing their military.
Major General Viktor Gulevich has said that troops are currently being moved to (or already have been moved to) three key regions throughout the country. Gulevich said, "In order to ensure the security of the Republic of Belarus in the Southern direction, units of special operations forces are deployed in three tactical areas."
Belarus shares a border with Ukraine – a border where it is currently alleged that Ukrainian forces are building en masse. Gulevich has also said, "As part of the second stage of checking the immediate reaction forces, battalion tactical groups were advanced to the Western and Northwestern operational directions."
(I'm not entirely sure what this means. Belarus is sending troops South, West, and Northwest?)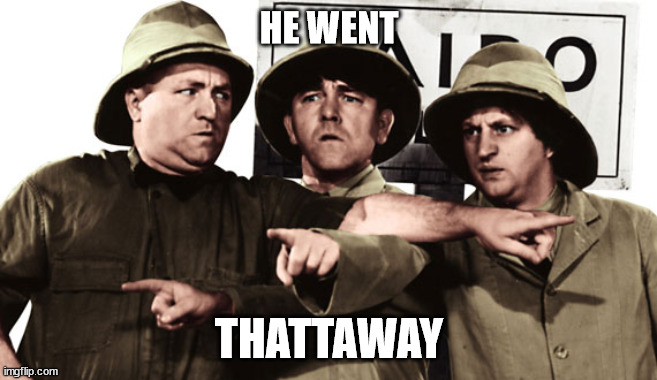 Whatever Gulevich means by this, he went on to add that "to strengthen them, air defense, missile forces and artillery units are being moved forward to ensure their combat functioning."
So you have massive amounts of military equipment being moved to the border under the guise of "military exercises." I feel like I've heard this one before…
Allegedly, this buildup is also being done because of Defender Europe 2022.
The Belarusian Minister of Defense, Viktor Khrenin, has said, "The United States and their allies continue to increase their military presence near the state borders of the Republic of Belarus." He went on to say, "In the past six months, the accumulation of forces has doubled, in terms of quantity and of quality."
According to Forward Observer (which you should buy a membership to), this could potentially lead to Poland mobilizing its troops by its border. What happens beyond that? Well, it's anybody's guess.
(Want uninterrupted access to The Organic Prepper? Check out our paid-subscription newsletter.)
How tight can we wind things up?
Does anybody else feel like the world is a spring that has been wound up as tight as it can go? There's almost a palpable friction in the air. Day by day, things only seem to be growing worse. I honestly don't have high hopes for any of this overseas fighting, and an expansion of the war only seems inevitable to me at this point.
But, time will tell. What are your thoughts on the matter? Let us know in the comments below.
About Aden
Aden Tate is a regular contributor to TheOrganicPrepper.com and TheFrugalite.com. Aden runs a micro-farm where he raises dairy goats, a pig, honeybees, meat chickens, laying chickens, tomatoes, mushrooms, and greens. Aden has three published books, The Faithful Prepper,  The Prepper's Guide to Post-Disaster Communications, and Zombie Choices. You can find his podcast The Last American on Preppers' Broadcasting Network.