(Psst: The FTC wants me to remind you that this website contains affiliate links. That means if you make a purchase from a link you click on, I might receive a small commission. This does not increase the price you'll pay for that item nor does it decrease the awesomeness of the item. ~ Daisy)
While there is without a doubt a host of propaganda that is hitting the media heavily right now regarding the Ukraine war (is this the fog of war Clausewitz warned about?), we are going to give you some of the straight facts that we are seeing come out of the situation, a few of our thoughts, and what that may mean at the moment for you as a prepper.
Fair warning, you're going to hear a lot about Belarus today. While it may have been a country you thought little of in the past, you're going to be seeing it in the news much more in the near future.
Belarus is not very happy.
For starters, Ukraine was recently accused of launching a Tochka-U missile into Belarus on March 13. The missile was shot down and nobody was injured or killed, but this marks a very important new development. As can be imagined, it only takes a single incident to drag a new country into an already existing war. Belarus could very likely use this attack as justification for entering the war on Russia's side.
Belarus' Alexander Lukashenko has even gone so far as to say that his country is being pushed into the war "via such missile attacks."
Switzerland picked a side.
In what is a rather unexpected move, Switzerland has actually picked a side. They are no longer neutral in the Ukraine war. They joined the EU-imposed sanctions against Belarus that were imposed on March 2 and March 9.
Basically any type of financial transaction with Belarus by the Swiss is now illegal in Switzerland. No investing, no public financing, no "financial assistance for trade." No transactions with the central bank of Belarus are allowed, and the Swiss are not allowed to accept deposits by Belarusians. No imports, no exports. No technical assistance. If you're Swiss, you really can't do anything with Belarus right now.
Belarus is continuing to ban grain exports.
While it's most certainly not the only country to be banning exports at the moment, Belarus has recently extended its ban on the export of wheat, buckwheat, large ground grain, and spelt flour for another three months.
The head of the Department of International Cooperation and Application of Non-Tariff Regulation Measures at the Antimonopoly Regulation and Trade Ministry, Evgeny Belov (this guy must have a desk-length name plate), said, "This measure was taken in order to prevent shortages and to ensure food security of the country."
Belarus is apparently concerned that they could run out of food. There is a chance that this decision is being made in preparation for some type of military action by Belarus in the near future as well.
All the more reason to check out our free QUICKSTART Guide on building your 3-layer food storage system.
The new Belarus constitution has passed.
There is a bit of confusion surrounding this, but you maaaaaay want to read the two following links. After that, you're going to want to read our newest ebook.
Belarus to host Russian nukes?
Will Belarus be assimilated into Russia?
There is some discussion currently that Belarus could potentially be assimilated into Russia as this war progresses. Svetlana Tikhanovskaya, whom it is widely believed actually won the 2020 election for the presidency of Belarus (rather than the acting president Alexander Lukashenko), believes that Russia will very likely take Belarus over.
There are some reports trickling out that Lukashenko has asked for Putin's help with stifling anti-Russian forces within Belarus, so it appears that there could be some truth to this. Belarus largely appears to be a puppet state.
Ukraine will now take stricter measures against Russian collaborators.
Ukraine's Zelensky has stated that anybody who is identified as a Russian propagandist will be punished by Ukraine to the same degree that Ukraine would punish a Russian combatant. What exactly this means remains to be seen.
Will those within Ukraine who post facts contrary to the Ukrainian narrative be deemed as enemy combatants? Those convicted of treason against Ukraine are now liable to be sent to prison for 15 years to life. Any Ukrainians who collaborate with Russia could be convicted of this (if Ukraine exists long enough).
Pro-Russian statements can now result in one being convicted of a crime in Ukraine and being sent to prison for up to 15 years.
Zelensky has also signed into law that the property of Russians living in Ukraine can now be legally confiscated from them.
Kiev instituted a curfew.
On March 15, the mayor of Kiev announced that a 36-hour curfew was to be instituted. All those who violate the curfew will be considered as a member of "sabotage groups of the enemy" and will be responded to accordingly.
Personally, I'm a fan of this article, claiming that Kiev is having a 36-hour "cookout" instead of "curfew."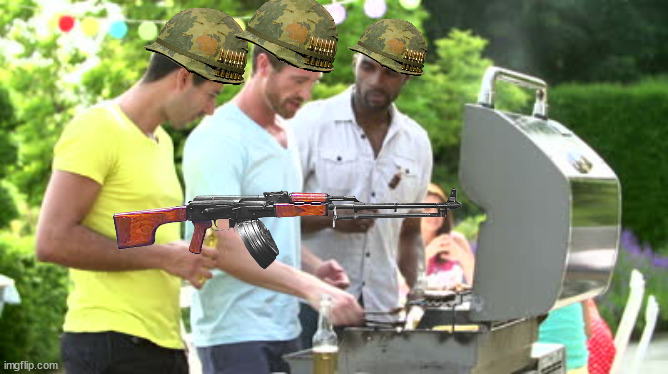 Biden is banned from visiting Russia now.
Russia has now announced retaliatory sanctions against America in response to US sanctions against Russia. In addition to these sanctions, Biden, Jen Psaki, Hillary Clinton, Justin Trudeau, and Hunter Biden are all now banned from traveling to Russia.
Things are not looking good.
It's hard to look at this objectively and come away with any other conclusion other than, "This is bad. This is really, really bad." Get your family squared away with your preps. We've covered what that looks like in the past. Do what you can now before these supply chain disruptions make it so that you can't do anything.
What are your thoughts? Do you have more that you can add to the conversation? Have you heard anything different about the Belarus constitution? It's hard to find details on that at the moment. Whatever your thoughts, let us know in the comments below.
About Aden
Aden Tate is a regular contributor to TheOrganicPrepper.com and TheFrugalite.com. Aden runs a micro-farm where he raises dairy goats, a pig, honeybees, meat chickens, laying chickens, tomatoes, mushrooms, and greens. Aden has two published books, The Faithful Prepper and Zombie Choices. You can find his podcast The Last American on Preppers' Broadcasting Network.