(Psst: The FTC wants me to remind you that this website contains affiliate links. That means if you make a purchase from a link you click on, I might receive a small commission. This does not increase the price you'll pay for that item nor does it decrease the awesomeness of the item. ~ Daisy)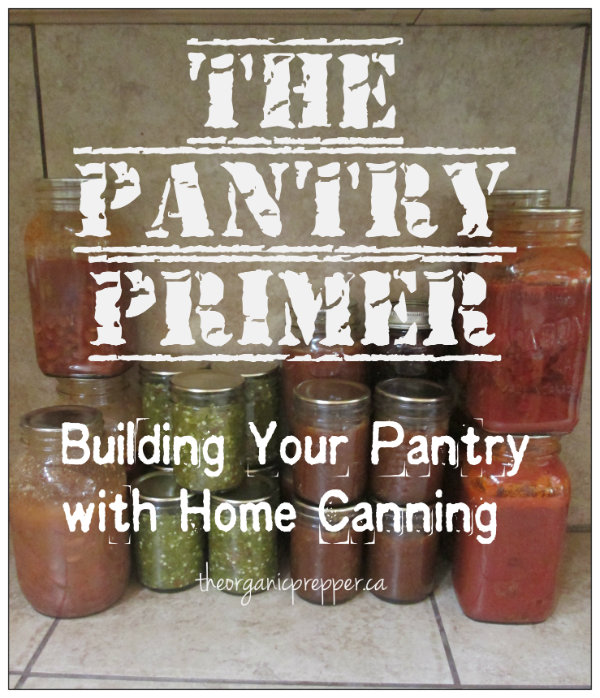 One of the best ways to build your healthy stockpile is to preserve local organic foods when they are in season.  My favorite way to do this is canning.
When you can your own food, you can make delicious entrees and side dishes that can be served as quickly as you can boil water – and the best part of all is that you know exactly what is in those shiny jars. (See The Canning Manifesto to read more about why I choose to can so many foods!)
Making home-canned foods can be a great way to cost-effectively build your pantry for several reasons:
You can buy in bulk

You can take advantage of good sales, like "last day" sales

You can buy what is in season at better prices than when it is out of season

You can put together "quick meals" far less expensively than buying processed foods by doing a big batch of home cooking to be reheated and eaten at a later date

You don't risk losing your stockpile to the vagaries of the power grid like you would by using your freezer
When my daughter eats a biscuit with jam, I know that it only contains organic peaches and sugar. There are no GMOs lurking, no High Fructose Corn Syrup, and no artificial colors and flavors.
Lots of meals for very little money
You can get a lot of bang for your buck by home canning. I recently canned some "meals in a jar" – check out what I spent:
$10 = 7 quart jars of spaghetti sauce with meatballs
$4 =  6 quart jars of Boston Baked Beans
If you were to purchase those items in grocery store cans you'd be spending far more money for far less quality.
This week I have been concentrating on building my pantry with home-canned goods.  I've made:
I made all of the above for about $35 not including snap lids and spices, which only add nominally to the cost.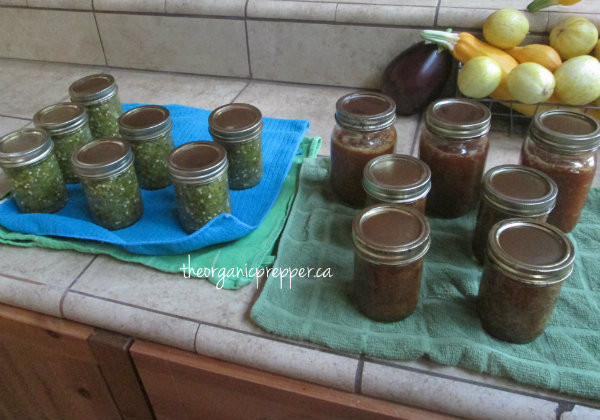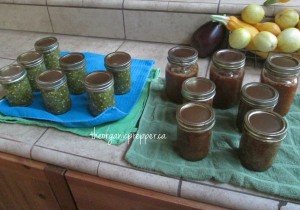 Here are some helpful links:
Go HERE to find tons and tons of my canning recipes and how-tos.
Go HERE to learn about water bath canning.
Go HERE to learn about pressure canning (a necessity if you are canning anything besides fruits, salsa, pickles, and jam).
Go HERE to learn how to sanitize your jars.
Go HERE to learn how to adjust for the altitude where you live.
Also, check out these great websites for more canning ideas:
Ready Nutrition
If you have any questions about canning, please don't hesitate to ask – canning one of my favorite things to do and I could talk about it endlessly!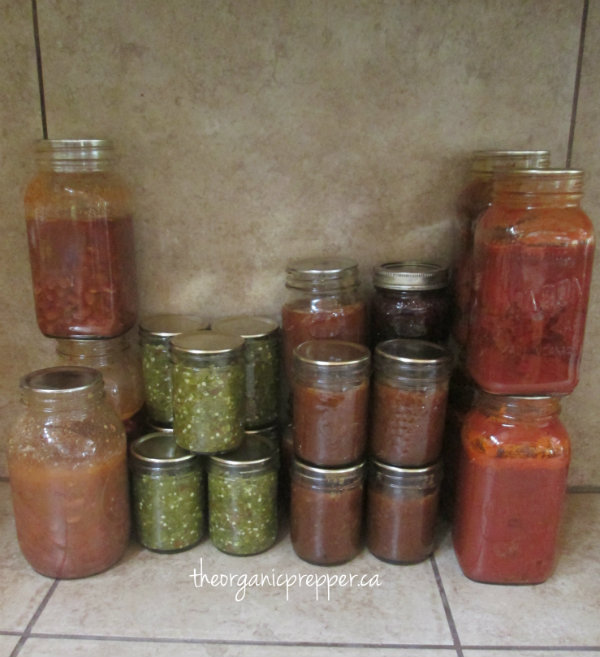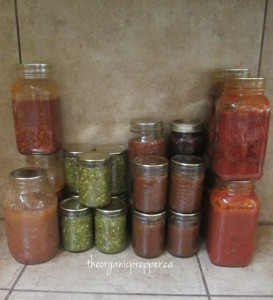 Want to learn more? My new book is now available!
Lots of us like to have hard copies of information that we've found helpful.  Because of this, I've expanded on the information included in this series and put it all in one handy primer, available on Amazon.