(Psst: The FTC wants me to remind you that this website contains affiliate links. That means if you make a purchase from a link you click on, I might receive a small commission. This does not increase the price you'll pay for that item nor does it decrease the awesomeness of the item. ~ Daisy)
Did you know that you can use crawdads as a survival tool?
No, I'm not talking about using a crawdad as a mallet to pound your tent stakes in. What I'm talking about here is that the humble crawdad – one of my favorite little aquatic bug-thingies – can be incredibly useful when it comes to survival.
Let's take a look as to why.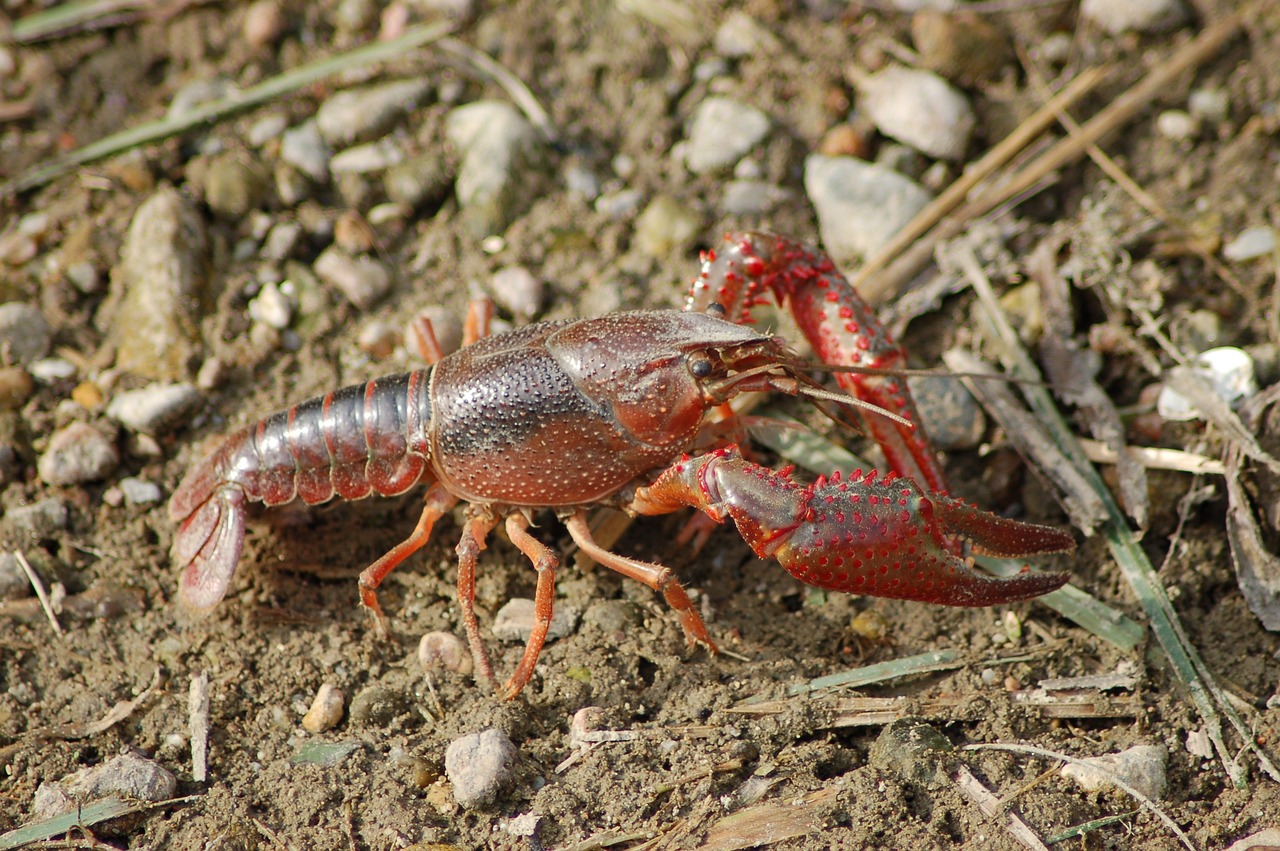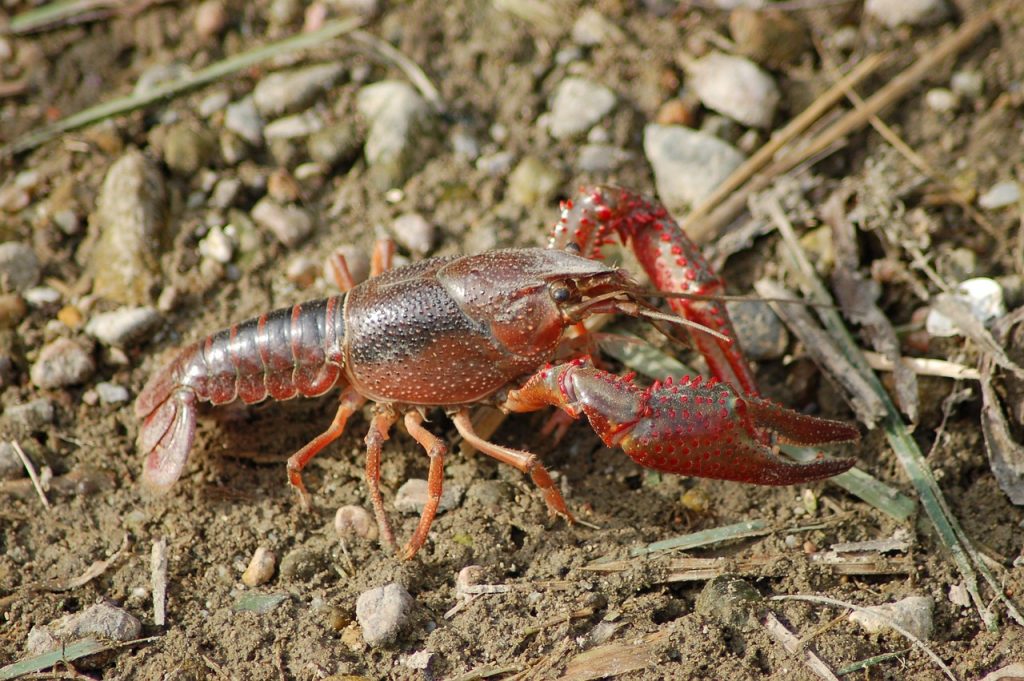 Crawdads are indicative of pollution levels.
I first became aware of this after reading something by Creek Stewart of "Fat Guys in the Woods" fame (could something with that title be aired today?).
One of the things that I've noticed about people with water filters is that until they go out and actually use them, they tend to be very hesitant to actually trust them. Sure, they have them and "know" that they filter out XYZ, but there's a big difference between knowing something and using the information.
Despite how a lot of filters out there can keep you from drinking all kinds of nasty stuff, I still don't willfully go out there looking for the most disgusting water source I can find to try to drink out of. While a lot of filters will keep out bacteria, protozoa, and sometimes viruses, depending on what you're using, it may not be as good at keeping you from drinking chemicals.
This is an area where crawdads come into play.
Granted, if you're in an area where crawdads live, odds are you're in the wild, and there are not a lot of people around – so pollution shouldn't be too big of an issue – but, hey, you never really know what's going on upstream.
Crawdads can help.
To start, we know that the less dissolved oxygen there is in a body of water, the more polluted the water is.  Poop, crop wastewater, and industrial waste that finds its way into the water supply are all directly correlated with a significant drop in dissolved oxygen.
And this is a problem for aquatic life. Fish, plants, certain bugs, and even crawdads all need that dissolved oxygen to live.
When crawdads find themselves in water with a low dissolved oxygen content, they do one of two things: they either try to leave the water, climbing up on shore, or they die. Those are their two options.
So in a way, you can use crawdads as at least some level of indication that the water you are about to use your purification process on isn't heavily contaminated with a lot of disease-causing chemical nonsense.
Most certainly you're still going to want to either boil or filter that water in some way to make it safe to drink. But you should be able to rest, perhaps, a bit easier knowing that you're not harvesting water from an absolutely disgusting source.
Crawdads are food
At least where I live, it's not uncommon at all for boys to spend the morning catching crawdads with their fingers and then cutting open a soda can to boil them all over a fire. There's not a lot of food value this way – their butts are teeny – but there is some.
If you were going to rely on crawdads for food in a survival situation, my advice would be to use some passive means of collection. If you spend three hours bent over staring at the water and lifting heavy river rocks, you're going to have spent a lot more calories than what it is that you've collected (not to mention your poor back).
I learned this from crab fishing. The best method is to use some type of trap with a bit of meat used for bait and then to wait.
As we noted in the Aesop's Fables post, with survival, you have to have laser beam focus. Get one task done and then move on to the next. If you can get things that do work for you while you focus on other tasks, I think that's the notion of a "force multiplier" applied to surviving. Build that trap with a little bit of dead fish thrown in it that you found, and let it sit while you improve the roof of your bushcraft shelter.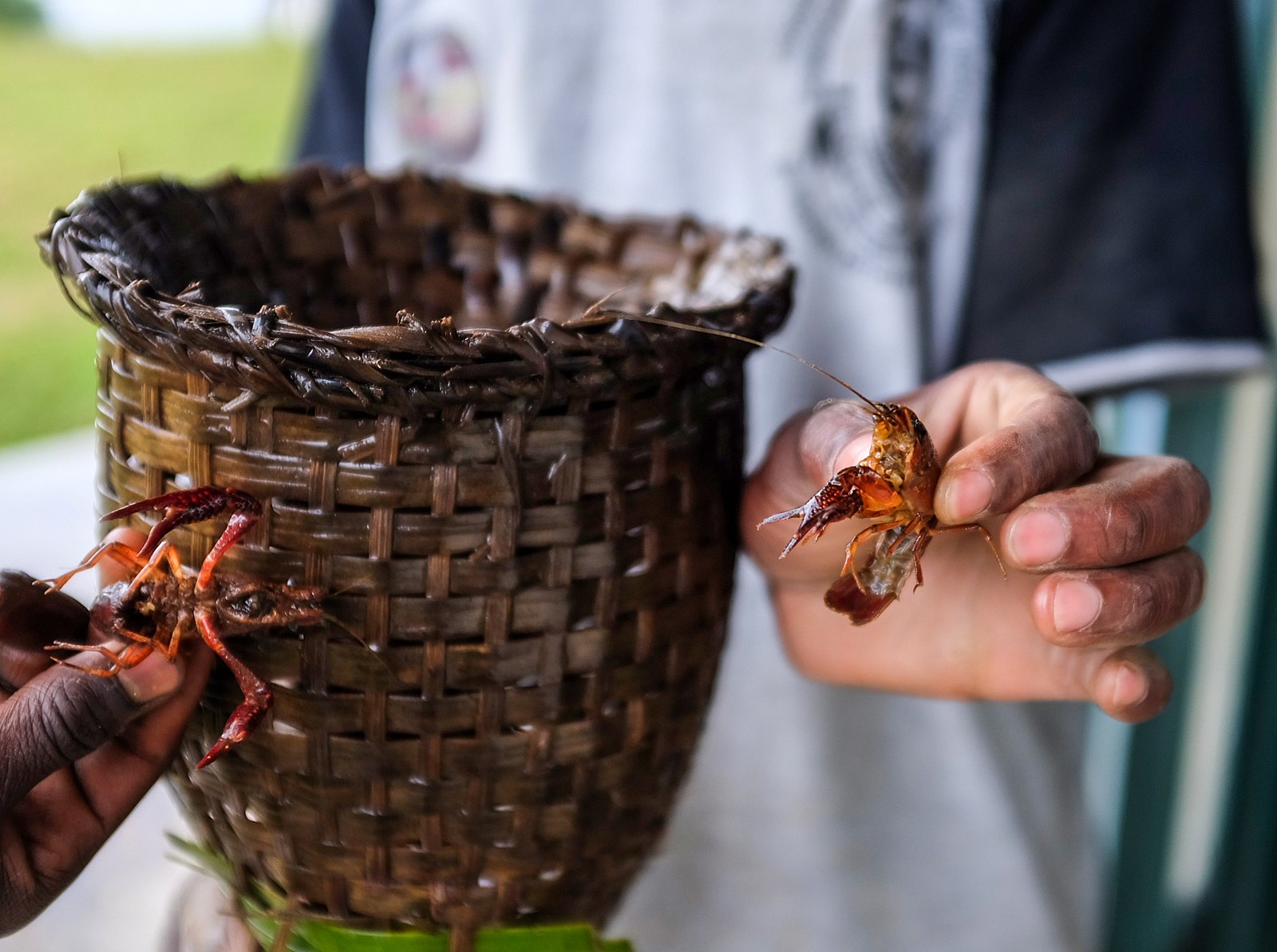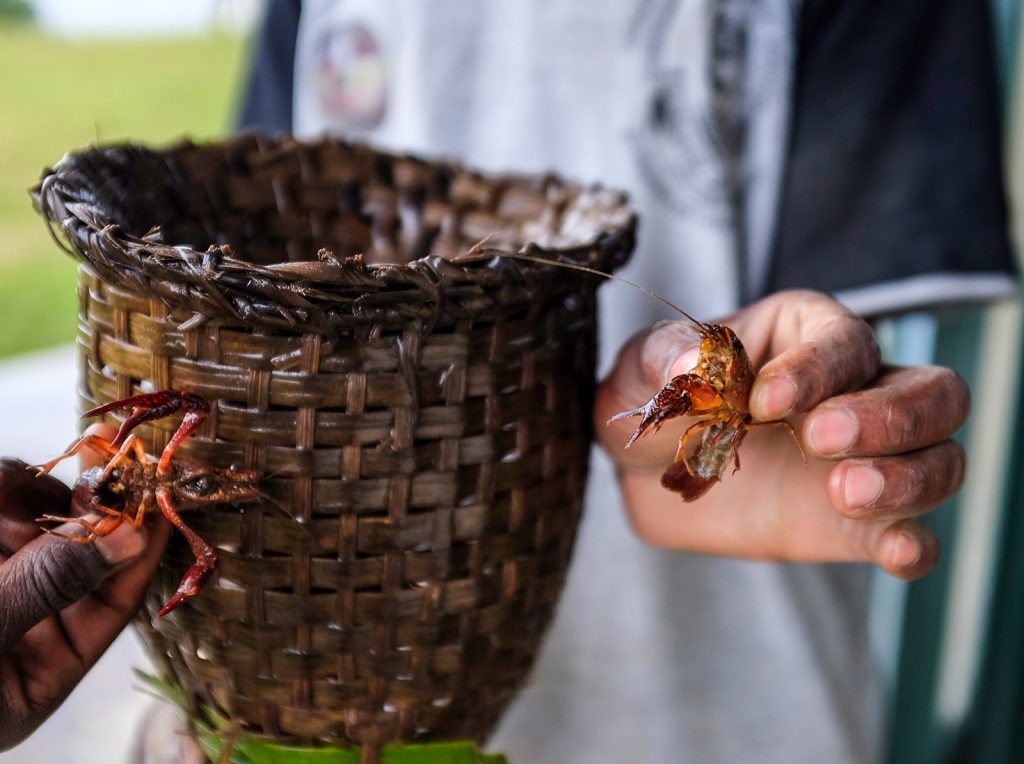 We typically always build our traps by cutting a water bottle in half and then stuffing the top into the base so that they can crawl in but can't crawl out.
Come back three hours later and see what you've got.
Where I'm at, you'll probably have four. Not a lot, but that's four crawdads you just caught without any effort and would probably be about 50-75 calories depending on the size of them all. You have to collect a lot of wild plantain to get 50-75 calories.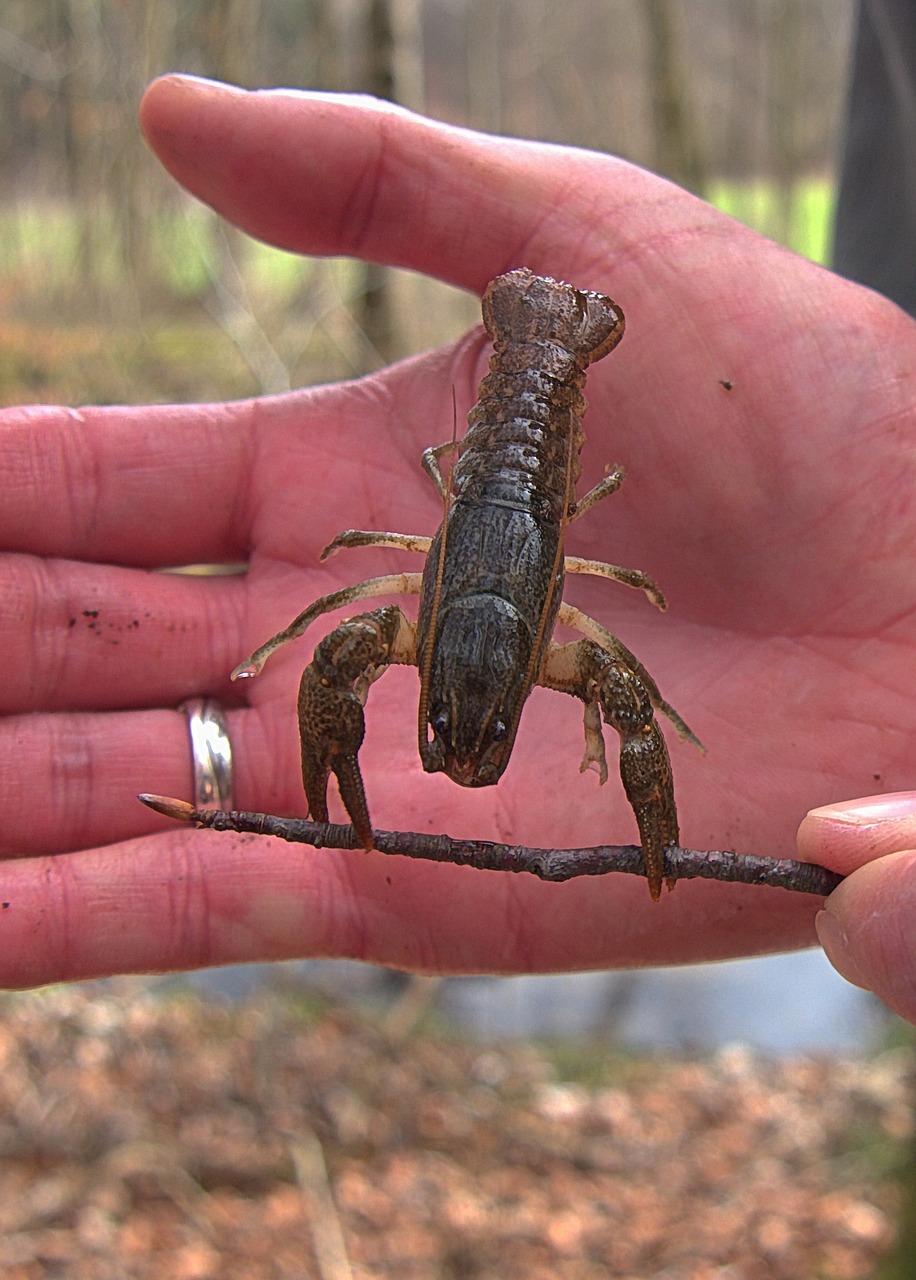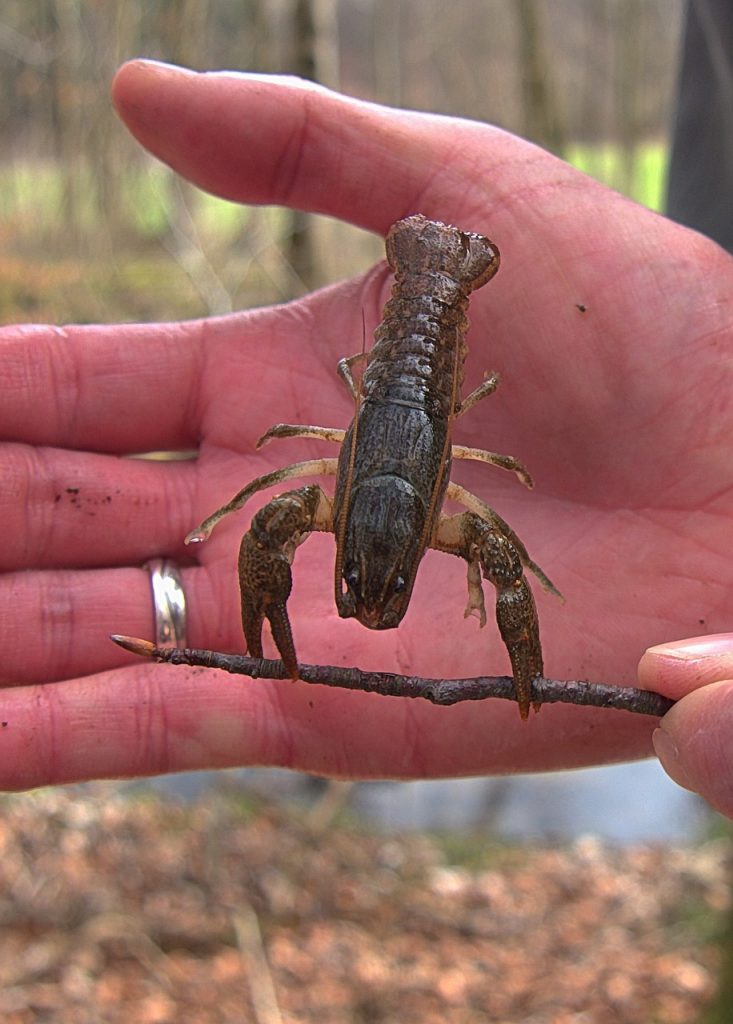 They're so good, they'll make you sing.
So I wouldn't use rely on crawdads as my primary food source necessarily, but they are definitely a nice one to also collect while you also catch fish, eat what's in your bag, forage, and so on.
What do you think? Is there more to add to the story here? Do you eat crawdads? Do you have any crawdid tips for us? Let us know in the comment section.
About Aden
Aden Tate is a regular contributor to TheOrganicPrepper.com and TheFrugalite.com. Aden runs a micro-farm where he raises dairy goats, a pig, honeybees, meat chickens, laying chickens, tomatoes, mushrooms, and greens. Aden has four published books, What School Should Have Taught You, The Faithful Prepper,  An Arm and a Leg, The Prepper's Guide to Post-Disaster Communications, and Zombie Choices. You can find his podcast The Last American on Preppers' Broadcasting Network.