(Psst: The FTC wants me to remind you that this website contains affiliate links. That means if you make a purchase from a link you click on, I might receive a small commission. This does not increase the price you'll pay for that item nor does it decrease the awesomeness of the item. ~ Daisy)
My canning friends, sometimes we have to look at our situations and say to ourselves, "I need an altitude adjustment."
It's all science, like so much of canning is.
At sea level, and up to 1000 feet above sea level, water boils at 212 degrees Fahrenheit.
However, once you get above the 1000 foot mark, the changes in atmospheric pressure means that your boiling point is actually LOWER than 212F.
| | |
| --- | --- |
| | Temperature at which Water Boils |
| | |
| | |
| | |
| | |
| | |
| | |
For water bath canning, food safety requirements mean that the goodies inside your jars should reach 212F, and if it doesn't you have to add to your processing time in order to make your preserved food safe.
For water bath canning, add 2 minutes of processing time for each 1000 feet about 1000 feet that you are.  To use the following chart, take the basic processing time and add to it based on your local elevation.
Altitude Adjustments for Water Bath Canning
Pressure canning requires that your food reach 240 degrees Fahrenheit.  Additional pressure is needed in this case, as opposed to additional time.  The standard rule is to add 1 pound of pressure for each 1000 feet above sea level you are.  However, you will rarely ever adjust more than 5 pounds, regardless of your elevation.
For safety reasons, pressure canners should never be used above 17 pounds of pressure.
Adjustments for Pressure Canning
Resources for Canning: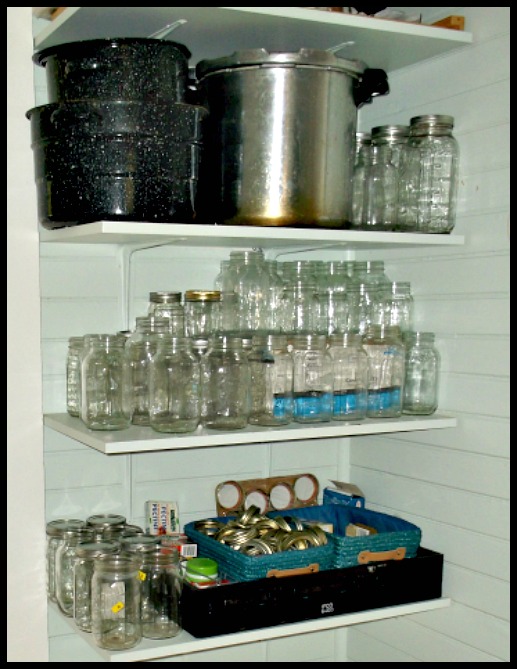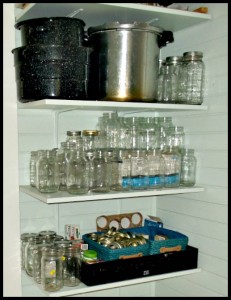 Presto 01781 23-Quart Pressure Canner and Cooker
Presto 1755 16-Quart Aluminum Pressure Cooker/Canner
 (Safe for glass cooktops)
Presto Cooking/Canning Rack for Pressure Canner
How to Can Food in a Boiling Water Bath
Granite Ware 0707-1 Steel/Porcelain Water-Bath Canner with Rack, 21.5-Quart, Black
Norpro Canning Rack
Norpro 600 Jar Lifter
Norpro Stainless Steel Wide-Mouth Funnel
Norpro 6 Piece Canning Set
How to Sanitize Jars for Canning
How to Adjust for Altitude When Canning
BallRegular Mouth Lids and Bands – 12 pack
Tattler Reusable Regular Canning Lids and Rubber Rings, BPA Free, Dishwasher Safe (Pack of 12)
Tattler Reusable Wide Mouth Canning Lids & Rubber Rings – 12/pkg
Ball Regular Canning Lids 96 Lids (8 Dozen) NOW BPA Free
Ball Wide Canning Lids 72 Lids (6 Dozen), SALE! (Lids Only; No Rings), NOW BPA FREE! Shipped and Packed Bulk by Mulberry Lane Farm, FAST SHIP!
This article may contain affiliate links.