(Psst: The FTC wants me to remind you that this website contains affiliate links. That means if you make a purchase from a link you click on, I might receive a small commission. This does not increase the price you'll pay for that item nor does it decrease the awesomeness of the item. ~ Daisy)
If a man breaks into your house, does he have the right to sell you into slavery?
Does your neighbor have the right to sell your house?
Does somebody from the neighborhood two miles away have the right to dictate to you how you run your house?
If the answers to any of these questions bring a resounding 'no' to your mind, then what are we to say about your being sold into slavery to the World Health Organization?
The second-largest financier of the WHO is Bill Gates. Does Bill Gates have the right to represent the people of America? Was he elected? Or was it money that granted power and power that granted immunity?
UPDATE: The AP disputes our conclusion. You can find their rebuttal here.
‼️WOW‼️ Bruce Aylward/@WHO did an interview with HK's @rthk_news & when asked about #Taiwan he pretended not to hear the question. The journalist asks again & he hangs up!

She calls back & he said "Well, we've already talked about China."

ENJOY+SHARE THE MADNESS! #CoronaVirus pic.twitter.com/jgpHRVHjNX

— ??Hong Kong World City☔️ (@HKWORLDCITY) March 28, 2020
Does China have the right to dictate what happens in America?
China is doing a great job of managing human rights in its own country, is it not? Despite our having American politicians who are great fans of one of the most brutal mass murderers in history, the fact of the matter is that forcibly harvesting the organs of political prisoners is morally reprehensible.
More, from a different source:

(Thanks, @Karin_MN) https://t.co/H3k4jYH5fv

— Patrick Madrid ✌? (@patrickmadrid) April 9, 2022
The political philosophy of Mao Zedong American politicians idolize: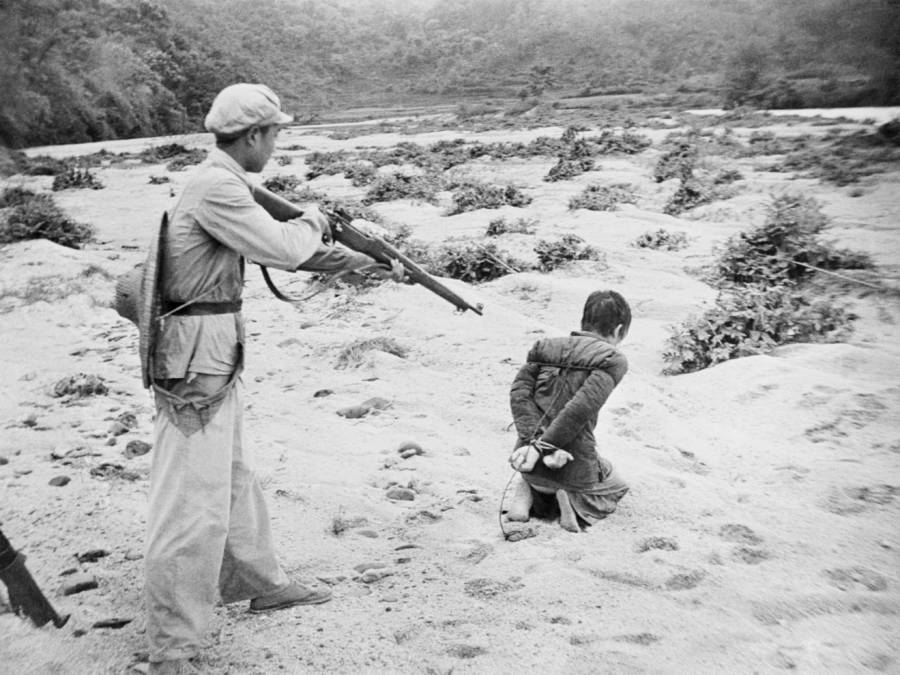 Do you want those same people – a people whose society is based upon a system that is foundationally opposed to any concept of absolute truth, morality, and human freedom – to be able to dictate to you what you do with your life?
Perhaps that's a wrong way to phrase that. They will not dictate what you do. They will hire the men who will force you to do their bidding at the receiving end of a gun.
That is what is about to happen as America is sold to the World Health Organization.
(Want uninterrupted access to The Organic Prepper? Check out our paid-subscription newsletter.)
Does a man (or group of men) have the right to sell his country? If no, then is anything he does binding?
The decision to sign over the sovereignty of the United States of America to the World Health Organization (China and elites) will take place May 22-27.
When this document is signed (and it will be), there will be those who believe that the WHO has the right to make decisions for Americans without their consent. This is the creation of an illegitimate government that operates without the consent of the governed.
Forced lockdowns of your small town, medications being added to your municipal water supply, forcibly killing off of all your livestock due to "disease risk," groups of men pinning your children down while they are at school in order to inject an mRNA substance into their bloodstream – these are all very real possibilities of this piece of paper being signed by those who have no right to control either you or your children.
(For more information on how to build your 3-layer food storage system, check out our free QUICKSTART Guide.)
You thought it was bad when isolated hospitals began kicking out cancer-ridden children because they didn't have a jab?
Wait until every American hospital puts this into place because they feel they are forced to by an armed globalist army.
You will attempt to take your 13-year-old daughter into the emergency room for appendicitis. She will be taken from you and given the jab – something which has nothing to do with her condition – and this will be done to her and you due to the World Health Organization believing they have robbed your nation of its sovereignty and the dimwitted in America acting as if it is so.
Far-fetched? We already have hospitals used to having troops inside of them. We've already seen UN job offers for disarmament officers in New York.
American babies are already being targeted. What makes you think your older children won't be next?
You can sit back and pretend that this doesn't matter because it doesn't affect you, but it will, and sooner than you ever would have imagined. You can hold your tongue – maintain your "OPSEC" as the world burns around you – you can watch the house burn down as you refuse to pick up a hose. And when only ashes remain – when your children ask you why the world is the way it is – why things are so bad – may your former silence come as a source of comfort.
You will have traded not only your future but that of those you love most on this earth as well – and all for your own immediate comfort. Is this the nature of being a man? Is this the nature of being a woman?
As globalists are forcing Americans into World War 3, as they force your country into famine, as they make your currency absolutely worthless, as they starve American babies – they slip this pure load of garbage in through the cracks under the door with the hopes that you will not see it.
Yet we know it is happening. We know what they are trying.
This is your country. It is not theirs. Wicked men and women are coming for you, and they not only want your life, they want the lives of your children as well.
What are your thoughts?
Do you find this move outrageous? Are you concerned it's a step toward a one-world government? Or is this nothing to worry about? Let us know what you're thinking in the comments.
About Jeff
Jeff Thompson is an avid fisherman who likes to spend time sailing on his boat and reading while at sea.