(Psst: The FTC wants me to remind you that this website contains affiliate links. That means if you make a purchase from a link you click on, I might receive a small commission. This does not increase the price you'll pay for that item nor does it decrease the awesomeness of the item. ~ Daisy)
By Daisy Luther
The news came out this morning that the second American nurse diagnosed with Ebola flew on a plane with 132 other passengers from Cleveland, Ohio to Dallas, Texas.  Amber Vinson had a low-grade fever when she boarded the plane, and was admitted to Texas Presbyterian Hospital just hours after disembarking.
The latest horror?
Not only were 132 people who flew with Vinson exposed to Ebola.
In the time it took the CDC to notify Frontier Airlines of the issue, 5 more flights were made.
According to the LA Times:
But Tuesday morning the plane was flown back to Cleveland and then to Fort Lauderdale, Fla., back to Cleveland and then to Atlanta and finally back to Cleveland again, according to Daniel Baker, chief executive of the flight-monitoring site Flightaware.com.

He said his data did not include any passenger manifests, so he could not tell how many total passengers flew on the plane Tuesday.
Believe it or not, it gets even worse. Not only were an unknown number of travelers going heaven-knows-where potentially exposed.
The plane went through a routine but "thorough" cleaning Monday night, Frontier said. Airline industry experts said routine overnight cleaning includes wiping down tray tables, vacuuming carpet and disinfecting restrooms.
So now we have 132 passengers on Vinson's flight. We have passengers and crew of 5 other flights and we have airport cleaning staff.  By nature of the fact that this was at an airport, these travelers have most likely gone to all corners of the country.  If any of the travelers or staff become ill, then we can add to our list of concerns all of the people with whom they have come into contact. And then…
Exponential doesn't even begin to cover it.
We're getting very close to the point that people should opt to take matters into their own hands and lock down.  This is not hysteria. It's common sense. Clearly, despite their assurances to the contrary, the CDC does NOT have this situation contained.  As well, we can't depend on others to behave responsibly once they've been exposed.
Preparedness means that you have the ability to be self-reliant. Take the time to check over your preps and do an inventory.  Fill any gaps, and plan to be able to keep your family home for at least two months, should the need arise.
[page_section template='3′ position='default']
Do you want to prep but you're not sure how to get started?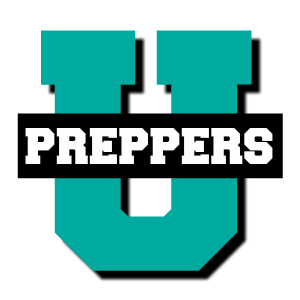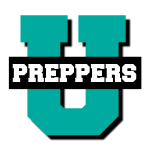 We can help. Go on over to Preppers University and check out our Prepping Intensive course. And if you've been at this for a while and want to take your preparedness to the next level, check out our 6-Week Advanced Prepping Intensive.
[thrive_link color='teal' link='https://preppersuniversity.com/learn-about-the-prepping-intensive-courses/' target='_blank' size='big' align='aligncenter']Which Prepping Intensive Course Is Right For Me?[/thrive_link]
[/page_section]
While I still suggest that some medical supplies and protective clothing be included in your preps, it's obvious that protective clothing didn't do a lot for the nurses who cared for Robert Duncan. If your funds are limited, you should focus on the supplies you need to be self-reliant for 2 months.
Drinking water (1 gallon per person per day)
Food – here's how to build your pantry fast (including items that don't require fuel for preparation)
Heavy duty garbage bags
Sanitation supplies such as toilet paper, paper towels, baby wipes, and feminine hygiene supplies)
Entertainment – you'll want to be able to keep children and restless family members  busy so get craft supplies, books, games, and puzzles
Basic medical supplies (here's a list)
Pandemic kits that contain protective clothing (we have a QuakeKare Deluxe Pandemic Flu Kit for each family member) Our kit is sold out, but this one is similar: Pandemic Virus Kit Module by AXP

Extra N95 masks (3M 1860 Health Care N95 Particulate Respirator and Surgical Mask, Small Adult, 20/Bx, 3M 8511 Particulate N95 Respirator with Valve, 10-Pack, and 3M 8000 Particle Respirator N95, 30-Pack )
N100 masks (3M Particulate Respirator 8233, N100, Moldex 2730 N100 Respirator Mask with Handy Strap Bx/5 Each, 3M 8233 N100 Particulate Respirator – Case of 20
Nitrile gloves (Dynarex Black Nitrile Exam Gloves, Heavy-Duty, Powder Free, Large, Box/100, Liberty T2010W Nitrile Industrial Glove, Powder Free, Disposable, 4 mil Thickness, Large, Blue (Box of 100)
SafeTouch Nitrile Exam Gloves, Non Latex, Powder Free, Large, Box/100
Safety goggles with an elastic band to ensure a snug fit (Pyramex V2G Safety Eyewear, Clear Anti-Fog Lens With Black Strap/Temples), DEWALT DPG82-11C Concealer Clear Anti-Fog Dual Mold Safety Goggle, DEWALT DPG82-11C Concealer Clear Anti-Fog Dual Mold Safety Goggle, Neiko 53875B ANSI Z87.1 Anti-Fog Approved Wide-Vision Extra-Soft Lab Safety Goggle
Reference Materials
Ebola Survival Handbook: A Collection of Tips, Strategies, and Supply Lists From Some of the World's Best Preparedness Professionals
The Prepper's Blueprint: The Step-By-Step Guide To Help You Through Any Disaster
The Pantry Primer: How to Build a One Year Food Supply in Three Months
Sealing Yourself In: Prepping for Bioterrorism, Chemical Disasters, and Pandemics (The NEW Survival Prepper Guides Book 3)
"Like" Pandemic Watch on Facebook
Information to help you get started prepping
Recommended Preparedness Websites