The Reader's Choice Survival and Preparedness Library
(Psst: The FTC wants me to remind you that this website contains affiliate links. That means if you make a purchase from a link you click on, I might receive a small commission. This does not increase the price you'll pay for that item nor does it decrease the awesomeness of the item. ~ Daisy)
By Daisy Luther
Last week, I showed you the list of my personal favorite preparedness books and asked you for your favorites. Many of these, I hadn't heard of, while others, I just hadn't read or overlooked. But what we have here is an amazing list of books to add to your survival and preparedness library.
For some, I was able to provide links so that you can get them. Others weren't as easy to find, but you can be on the lookout for them when you hit thrift stores, libraries, and yard sales. The listings below all have the reasons that the reader recommended them.
Happy reading!
The Reader's Choice Survival and Preparedness Library – Non-Fiction
General Preparedness
Food
(If your region isn't listed here, I strongly recommend you search for a local guide to foraging)
Health
Self-sufficiency
Philosophy/Mental Preparedness
Civil War Two: The Coming Breakup of America (Warning: This is very politically incorrect and talks about the balkanization of the US mostly based on ethnic/racial division as one of his major predictions)

A set of songbooks with melodies, lyrics, and chords for folk music, music from Broadway, hymnal, etc. to an individual's taste – music can be very uplifting in trying times.

The Bible (KJV)
Do you have books to add?

Share them in the comments section below. Coming soon – the Prepper's Fiction Library!
(Caroline, Karen, Erin, Susan, Walter, Lester, Mimi, John, Karen, Heather, Lisa, Julie, Ted, Tiffany, and David: Thank you for your contributions! )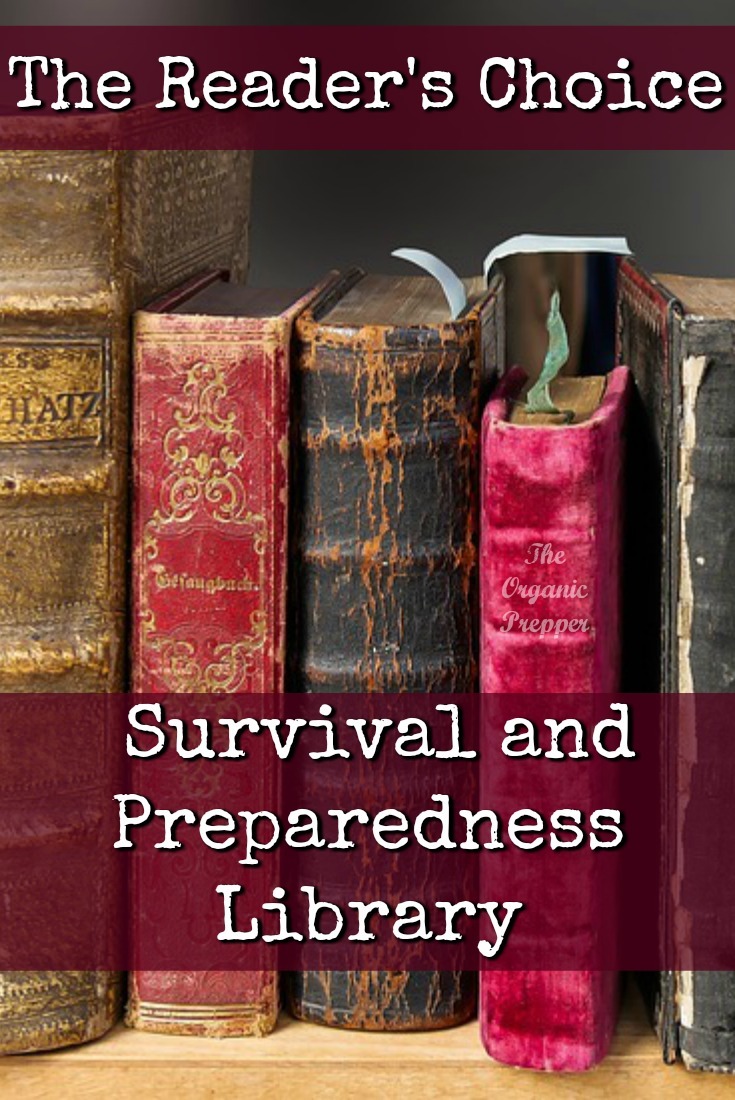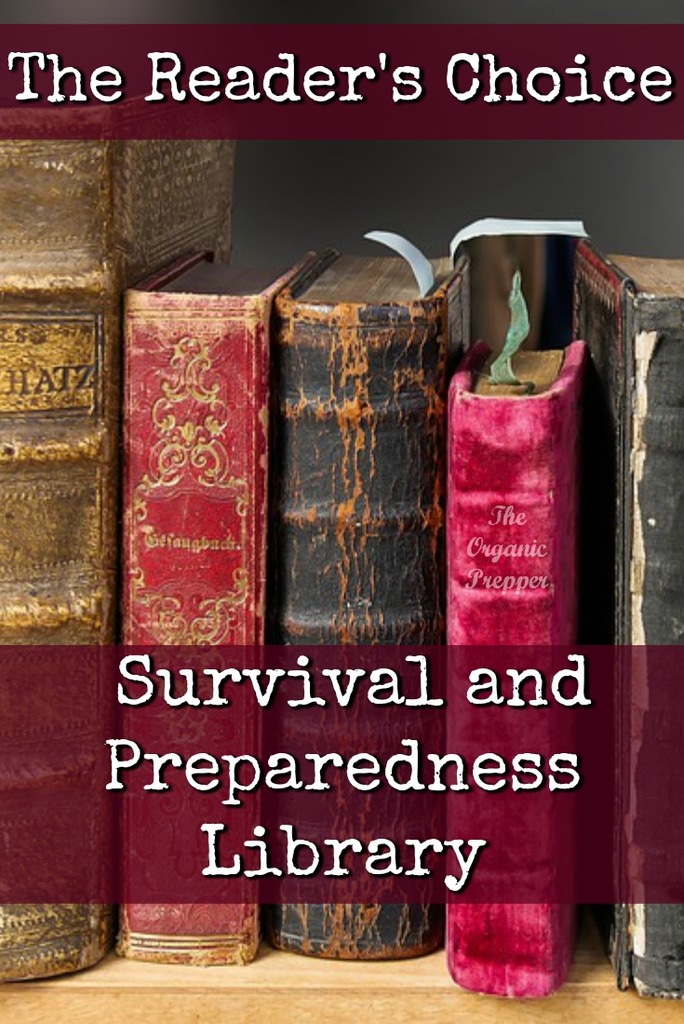 About the Author
Daisy Luther is a coffee-swigging, globe-trotting blogger. She is the founder and publisher of three websites.  1) The Organic Prepper, which is about current events, preparedness, self-reliance, and the pursuit of liberty on her website, 2)  The Frugalite, a website with thrifty tips and solutions to help people get a handle on their personal finances without feeling deprived, and 3) PreppersDailyNews.com, an aggregate site where you can find links to all the most important news for those who wish to be prepared. She is widely republished across alternative media and  Daisy is the best-selling author of 5 traditionally published books and runs a small digital publishing company with PDF guides, printables, and courses. You can find her on Facebook, Pinterest, Gab, MeWe, Parler, Instagram, and Twitter.