(Psst: The FTC wants me to remind you that this website contains affiliate links. That means if you make a purchase from a link you click on, I might receive a small commission. This does not increase the price you'll pay for that item nor does it decrease the awesomeness of the item. ~ Daisy)
You may not be on social media yourself, but chances are your friends and family are. Some of us are on there for work purposes and some so we can keep in touch with loved ones who live far away. There are valid reasons we have accounts on Facebook, Twitter, and Instagram. But things are getting ugly out there in Internetland and it begs the question of whether social media is destroying humanity.
And even worse, is social media destroying humanity on purpose, because it was engineered to do so?
You'd have to live under a rock big enough to block all internet communications to not have heard about the privacy scandals that have plagued Facebook recently. From Cambridge Analytica mining user's data to Facebook's massive profits from your data, it's been all over the news. Zuckerberg even had to testify to Congress about it for 10 hours recently, in the end apologizing for his part in the scandal.
But your lack of privacy may be just a drop in the bucket.

A while back, Facebook admitted that they were performing psychological experiments on users by adjusting their news feeds to see if they could alter the moods of users. They have a long and disturbing history of experimenting on users.
But it may be far more serious than merely toying with us. It's entirely possible that they're actually programming us. All it takes is a glimpse at the headlines to realize the world has become more insane than ever – and maybe this has been done deliberately. Maybe social media is destroying humanity on purpose.
One former Facebook executive said, "We have created tools that are ripping apart the social fabric of how society works."
And everyone knows this is true.
The only law in social media is mob rule. People band together to blast those they consider politically incorrect. They "dox" people with whom they disagree. (To "dox" someone is to " to publicly identify or publish private information about (someone) especially as a form of punishment or revenge.) Social media is busy censoring viewpoints with whom the owner disagrees while allowing flagrantly abusive points of view from people on "their side."
People will say horrible, hateful things on the internet that they'd never say to a person's face. Or at least, that used to be the case – now, it seems like people are more likely to be hateful than ever before, regardless of the medium.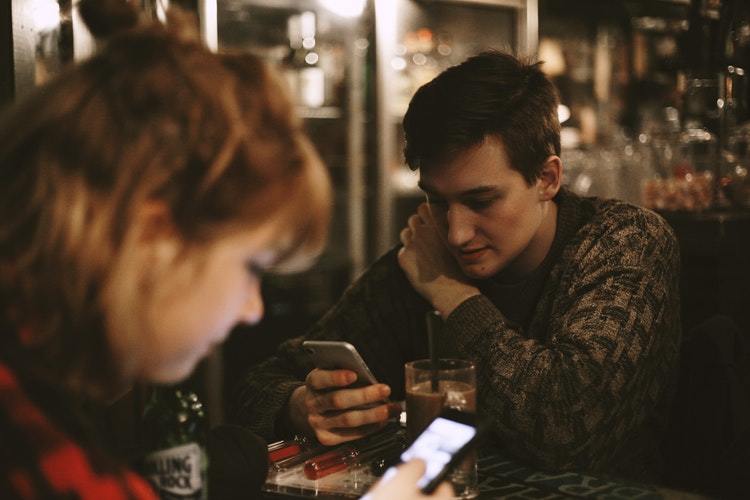 In other examples that should be no less terrifying, we miss the experiences when we go on vacation because we're so busy grabbing the perfect Instagram shot to show our "audiences." We don't talk to the people who are right across the table from us because we're busy instant-messaging someone online. For many, their worlds are on their phones and not in the physical realm. We're happier to get likes on social media than we are to have a real, no-electronics conversation.
We're being programmed by social media.

In this video, Melissa Melton Dykes explores how some of the early executives are horrified at what Facebook and other social media outlets have become.
It'll be much easier to silence – or even depopulate – people who have been utterly dehumanized by social media. Social media has fanned the flames of race war and hatred. During the previous election, it caused so much political animosity that some families and friendships never recovered. People have live-streamed murders and suicides, abuse and rapes for the "entertainment" of their "friends."
This, of course, doesn't mean that you can't use social media at all.

But if you do, use it wisely.
I have it for business and spend very little time on there aside from helping people in my group. Some people have very small "friends" lists with just a few family members or close friends. These days, it's a lot easier to get local information from social media groups than it is from a local newspaper or radio station. There are ways you can use it that aren't harmful.
But, beware. Anything you put on there is there forever, even if you delete it later. Anything you click "like" on it recorded as well. Marketers have a snapshot of who you are based on what you like, and they have even developed software to help them predict what you'll do next.
Social media may be destroying humanity in the macro perspective, but we don't have to let it destroy us.