(Psst: The FTC wants me to remind you that this website contains affiliate links. That means if you make a purchase from a link you click on, I might receive a small commission. This does not increase the price you'll pay for that item nor does it decrease the awesomeness of the item. ~ Daisy)
Several years ago, I was in talks with James, owner of Preppers Broadcast Network. He said, "I really think that if somebody is going to carry a weapon on a daily basis, they really need to consider carrying medical gear as well.
I spent a lot of time thinking over what he had to say and came to the conclusion that he was right.
Why do you carry a pistol on a daily basis? To be able to protect yourself, your family, and those around you, correct?
Personally, I think now is more important of a time to carry than ever. You have people being executed in the streets by Antifa, people being dragged out of their cars and beat half to death by communist mobs, and arsonists knocking people unconscious as they loot entire neighborhoods.
America is currently under siege
The well-armed American is not only capable of defending his countrymen from these invaders, but he's able to help clean up the aftermath of the innocents who have been injured as well. Consider the aftermath of a mass shooting event: you've successfully dealt with the threat, now can you provide medical help to those who were injured before you stepped in?
Can you stop a bleed? Can you perform CPR? Can you keep yourself safe in the process?
These are all valid questions to ask the concealed carry holder, and it's because of these questions that I began looking at constructing an ankle IFAK kit. (IFAK = Individual First Aid Kit.)
Today, I'm going to show you my setup to hopefully give you some ideas. I'm not dogmatic with what others carry medical-wise, but I share this to get you thinking what may work best for you. Even if you decide that carrying an ankle IFAK isn't for you, perhaps it will at least give you food for thought for gear to carry on a daily basis (or at the very least, to stuff inside your vehicles).
The 0verall rig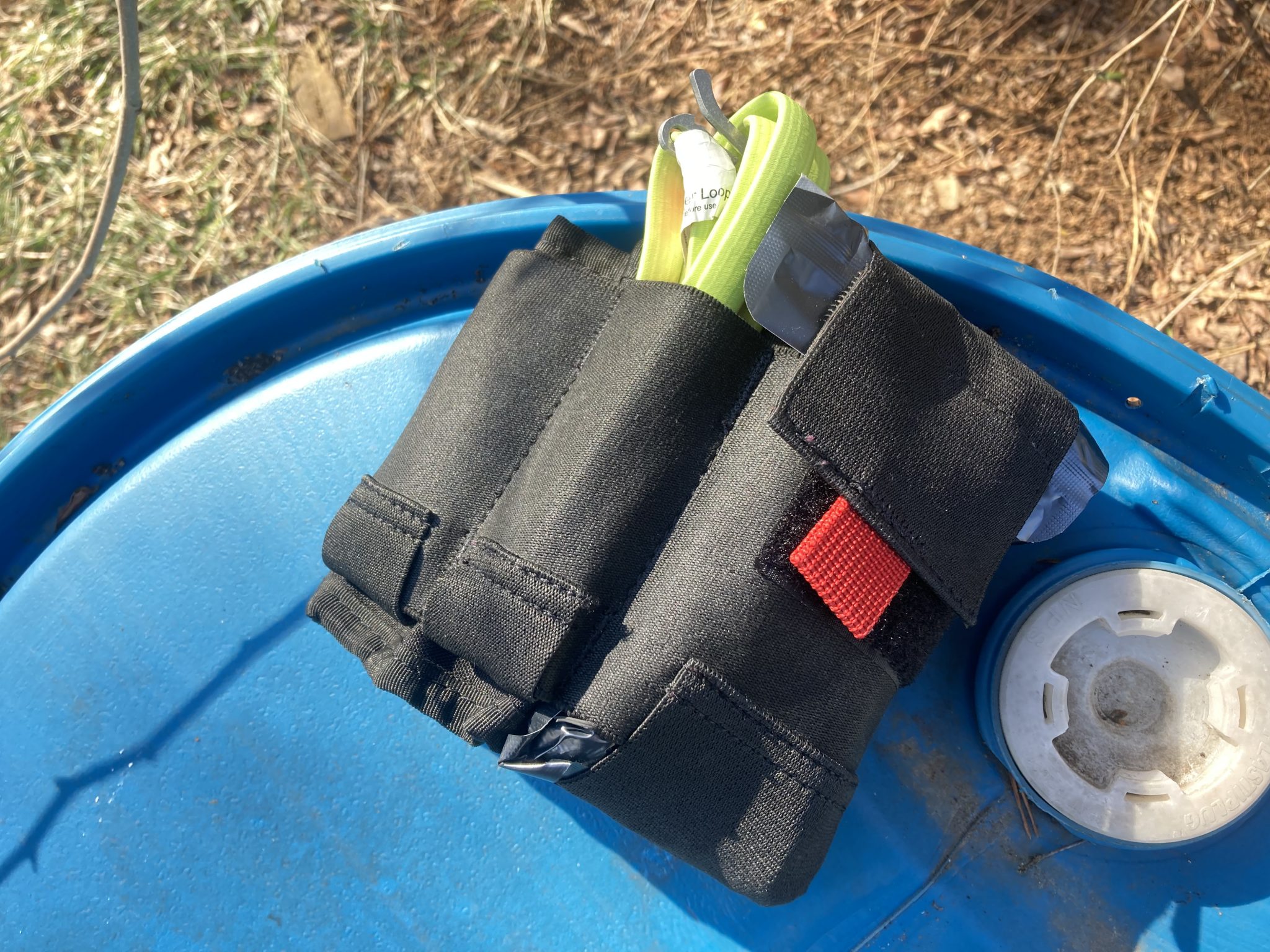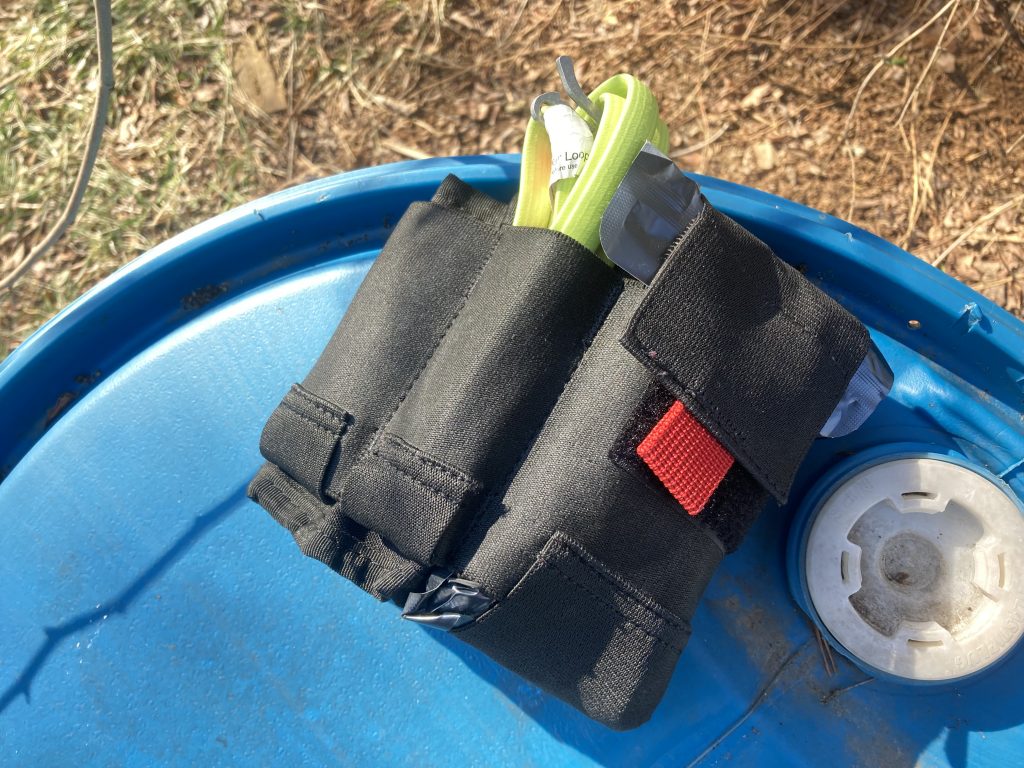 The hardest component to find was the ankle strap itself. Amazon carries a couple of versions of them, but I've also found that military surplus stores are good places to hunt for these items as well. The only con I've found with some of the military surplus stores in my area is that they want to sell you a pre-assembled kit.
If you're looking to piece meal this kit with the gear you like to use, that can be a rather expensive chunk of change to plop down on the table at one time.
Here's the equipment I carry:
Two pairs of gloves
An Israeli battle dressing
A tourniquet
Medical shears
The profile
That's it. That's all I put in this ankle IFAK. Part of that is due to my desire to keep this from developing into an ankle weight, part of it is from lack of anymore space, but the main reason is that I want to keep the profile of this rig as small as possible.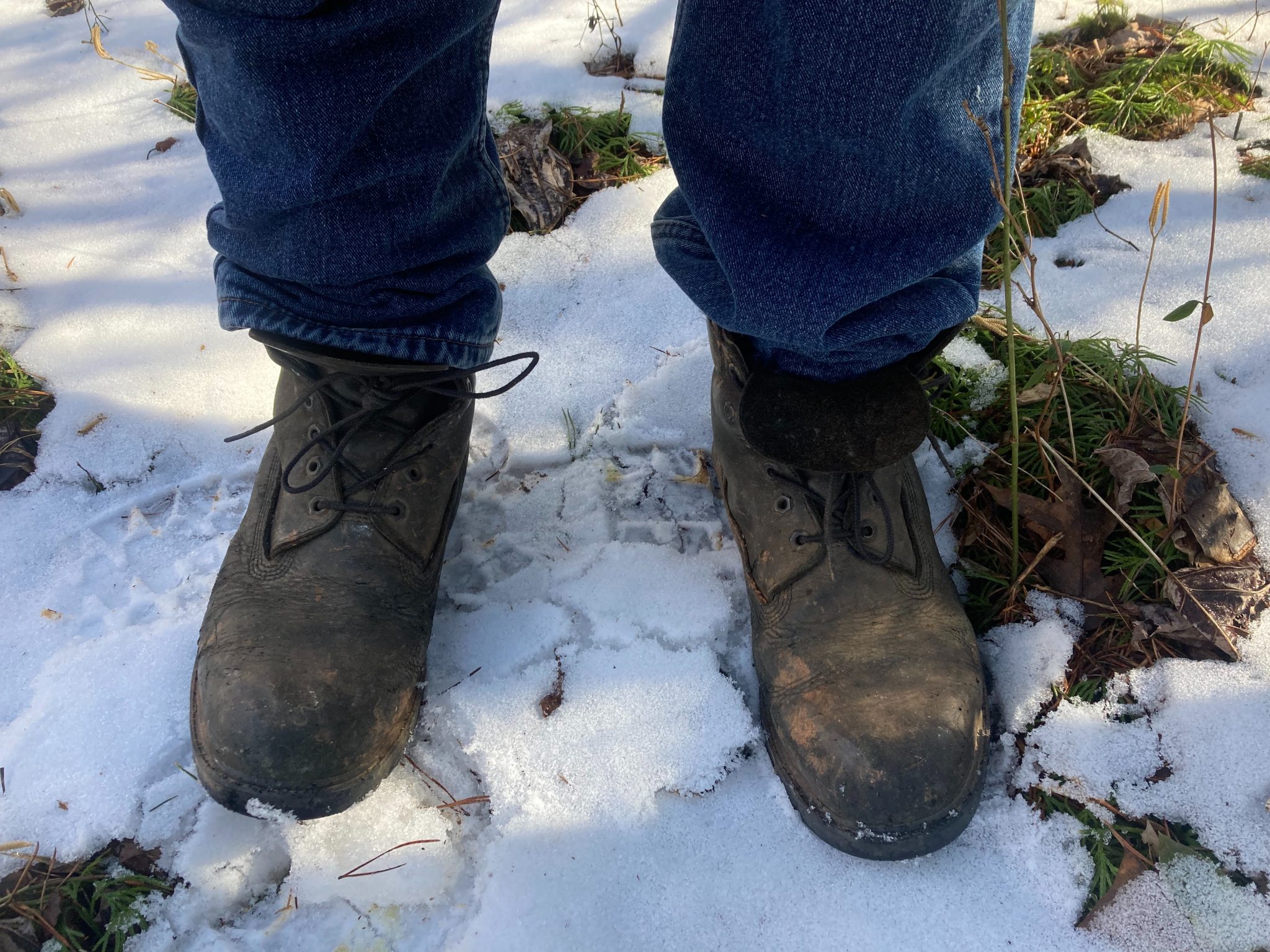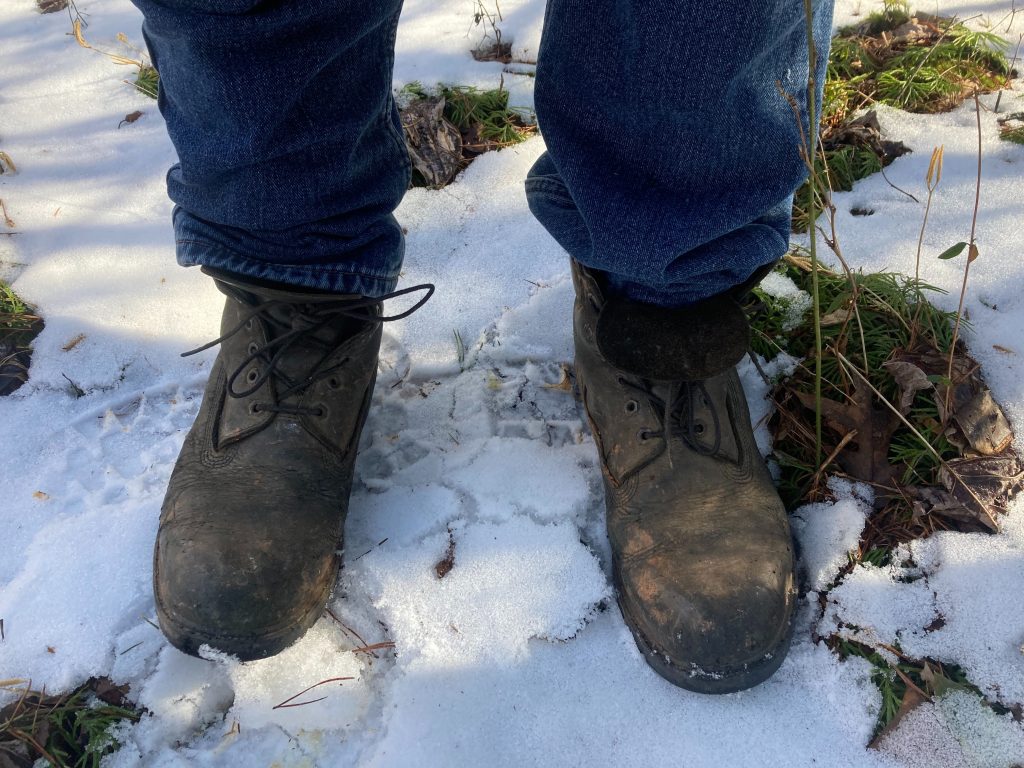 I don't want anybody to look at me and be able to easily tell there is something strapped to my ankle. The less gear I carry in this, the better I am able to do so. You have to find the happy balance that gives you extra gear without extra profile. This is my same philosophy with the general purpose MOLLE pouch. I found it worked best as an under the seat grab-bag because of the profile when inside my coat. Discretion matters.
The philosophy behind this setup
Let's start with the gloves.
People are disgusting.
That's all you need to know.
Okay, maybe that's not all you need to know, but I will say that coming across somebody who is bleeding is likely to be one of the most common injuries you'll stumble across. In my own experience, that's one of the chief injuries I come across while out in public.
Blood-borne pathogens can be particularly nasty, and though you want to be able to provide aid to an injured person, you want to be able to do so without picking up an STD in the process. Gloves help you to do this. (These are impossible to find in my geographic region at the moment, so you may have to settle for an online purchase here.)
The Israeli battle dressing (IBD) is what is known as a compression dressing. They apply and hold somewhere around 30 pounds of pressure against a wound, helping to keep it from bleeding too much. You can apply these things just about anywhere, they cost right around $10, and they work.
Let's say you come across a mass casualty event. With an IBD, I can put pressure on a wound for one person, and then move on to the next. You can save more lives with compression bandages than you could otherwise.
Think of them as a force multiplier for the lone first responder.
Why and IBD rather than an OLAES or some other form of compression bandage? None of the other pressure bandages fit. I didn't choose an IBD because I prefer it, but because it was actually something that was EDC capable.
A tourniquet is important for the injuries that a compression bandage isn't going to touch. I do recommend practicing applying one of these (as well as a compression bandage) every blue moon so that you're not rusty in your skillset when it's time for action.
North American rescue tourniquets, though immensely popular, give too big of a profile, so I chose a CAT tourniquet instead.
If you need to use an AED, cut through a seatbelt, remove clothing from a swollen limb, or remove clothing to treat an injury from somebody with a joint injury (e.g. abdominal impalement after tumbling down a ravine and a dislocated shoulder) medical shears can help to save the day.
The pair I included here is incredibly small, but they give almost zero profile. They fit real well snugged away in the MOLLE strapping as well.
(For more information on preparedness, make sure to check out our free QUICKSTART Guide to what to eat when the power goes out.)
Other items to consider
What I include in my kit is most certainly not the end-all of IFAKs. This is just what I choose to carry with me. I fully acknowledge that there are a number of other great options out there to consider as well. For the new prepper, here are a few other items you may want to at least consider keeping in your vehicles…
Personally, I like QuickClot better than Cylox, but some type of clotting agent is most certainly better than nothing. The only reason I didn't include either of these in my ankle IFAK kit is because I couldn't make them fit. Instead, I keep these in an EDC bag, and in my vehicles.
Could I easily throw a packet of something like this into my inner coat pocket as well? Yeah, but I don't. So there.
I do have some Hyfin chest seals I carry around as well, but they're too big for me to fit into the ankle holster. Instead, I just slip one into my coat pocket. These seals are great for treating sucking chest wounds such as one may experience after a gunshot wound to the lung. Is this a piece of gear with a low probability of being used compared to the rest of the IFAK gear?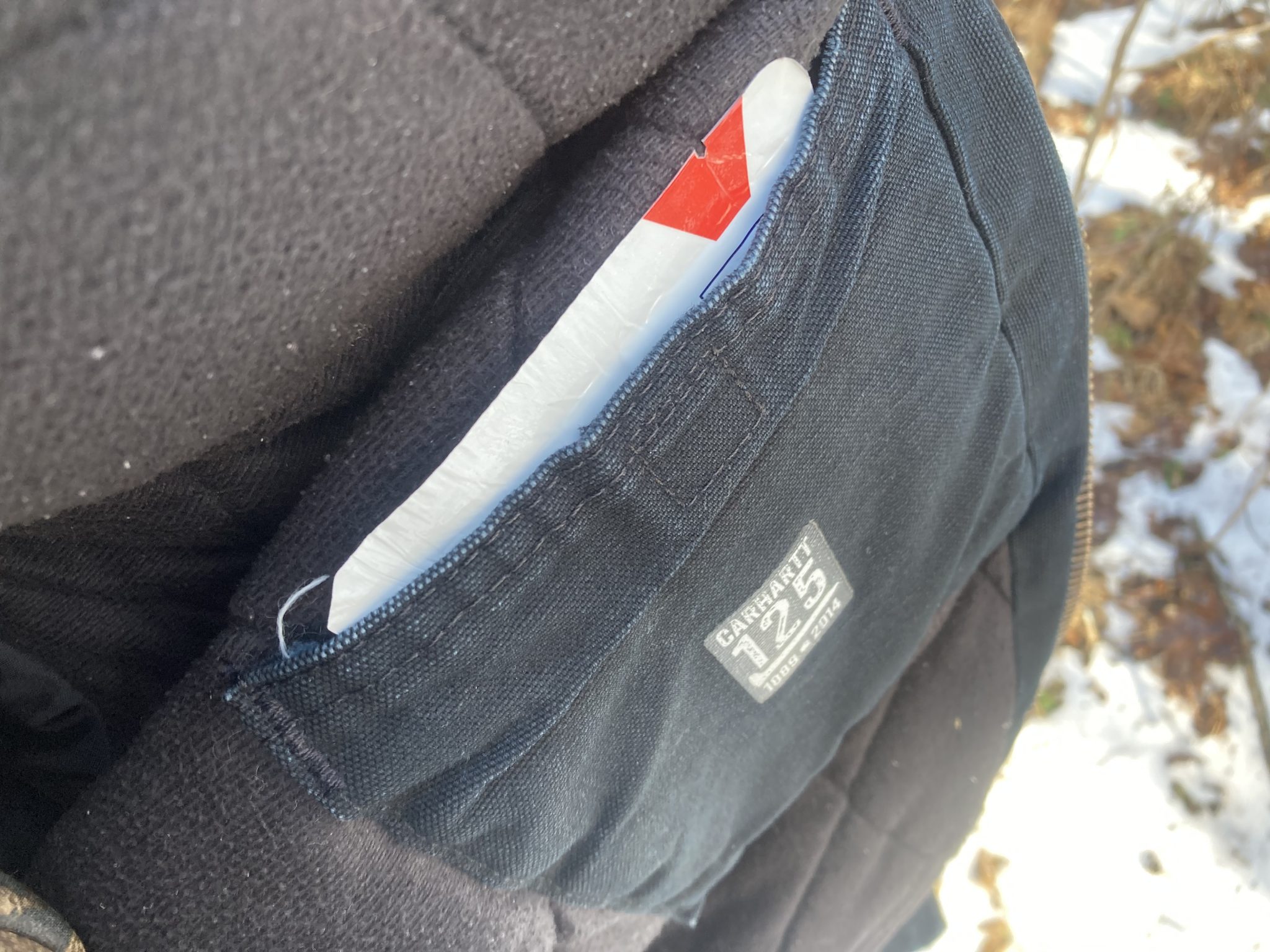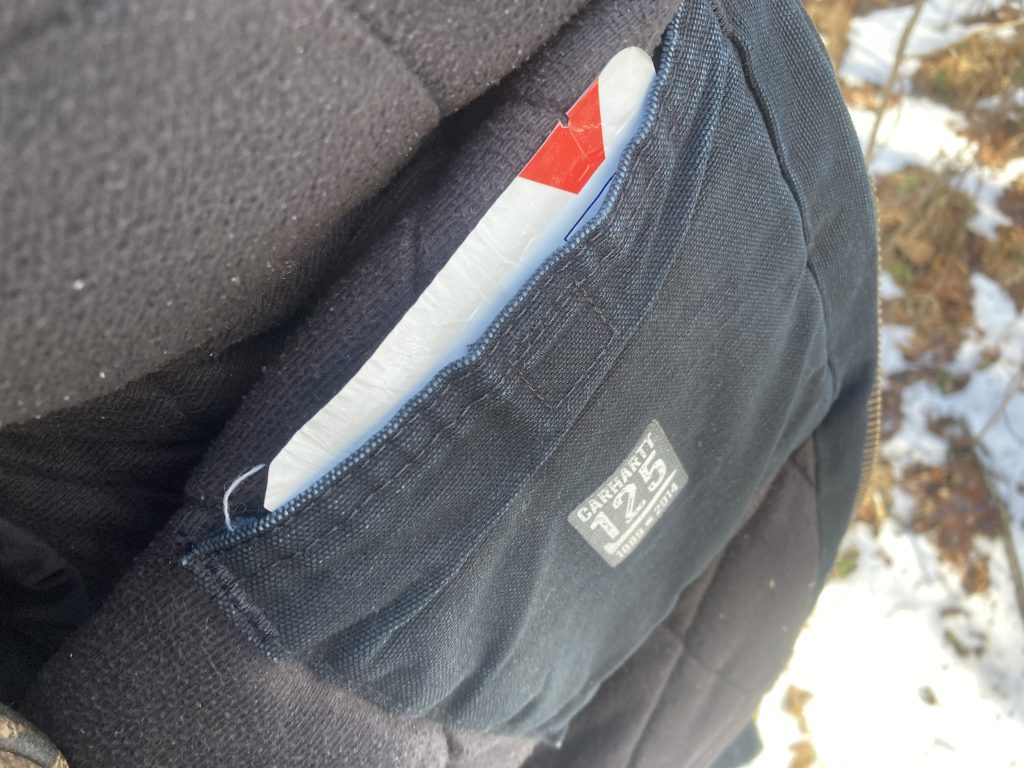 Yeah, I think so, but it weighs virtually nothing, takes up little pocket space, and gives me the ability to help keep somebody alive should I come across somebody in need. If you think this is overkill, just stick it in your EDC bag, car kit, or BOB instead.
Aspirin
I always keep this on my person mainly to help people with heart attacks. I wrap four pills in a little sheet of aluminum foil and keep them in my EDC bag. Again, this could easily fit in my pocket, I just don't carry them that way.
Benadryl
I use the same aluminum foil method as my aspirin with these. I have friends with food allergies, have witnessed them have reactions before, and I'm not going to get stuck in a situation where I watch them die because I couldn't carry four stupid, OTC pills with me.
Overkill? I don't think so.
This is about the limits of what an IFAK is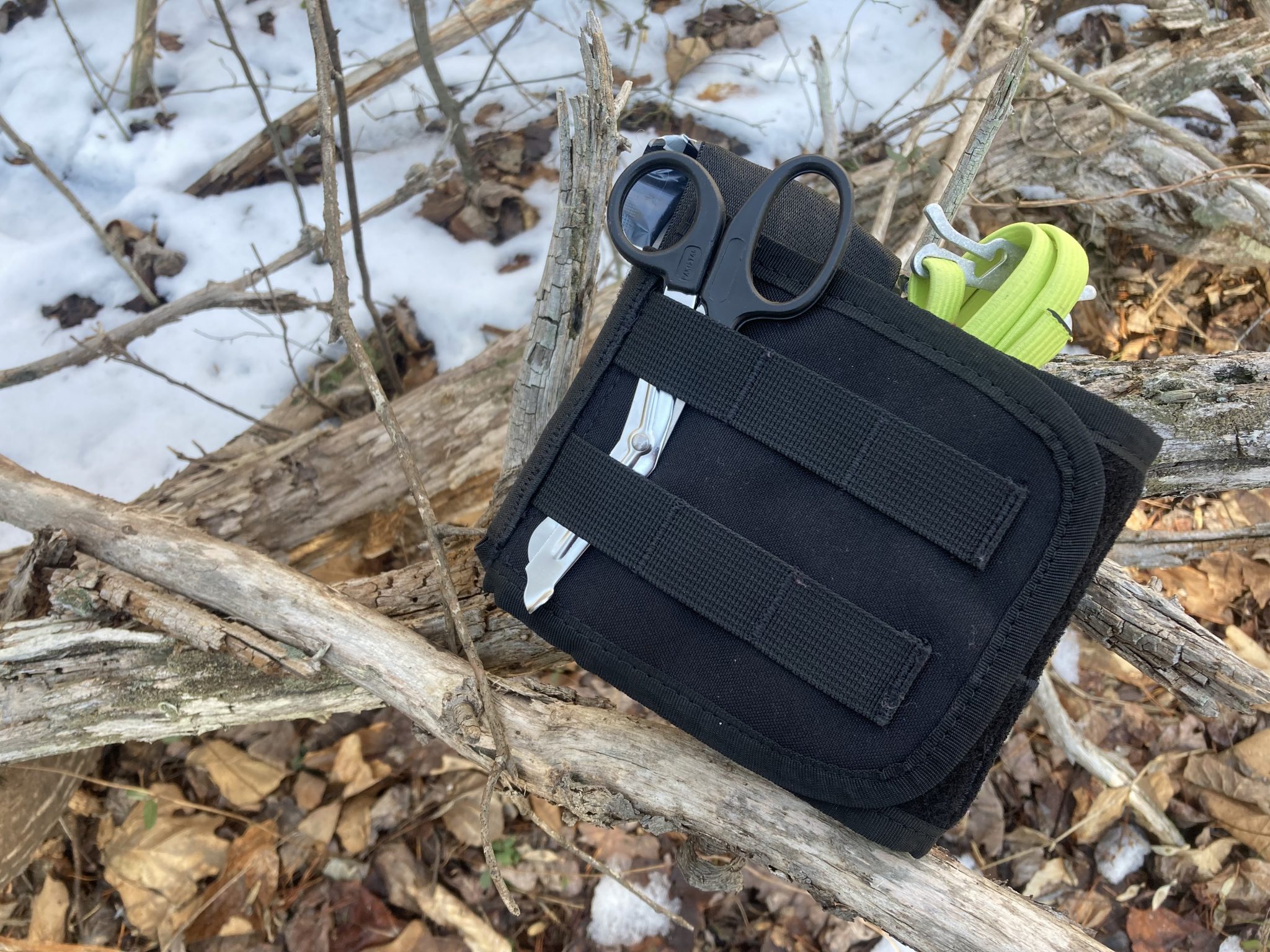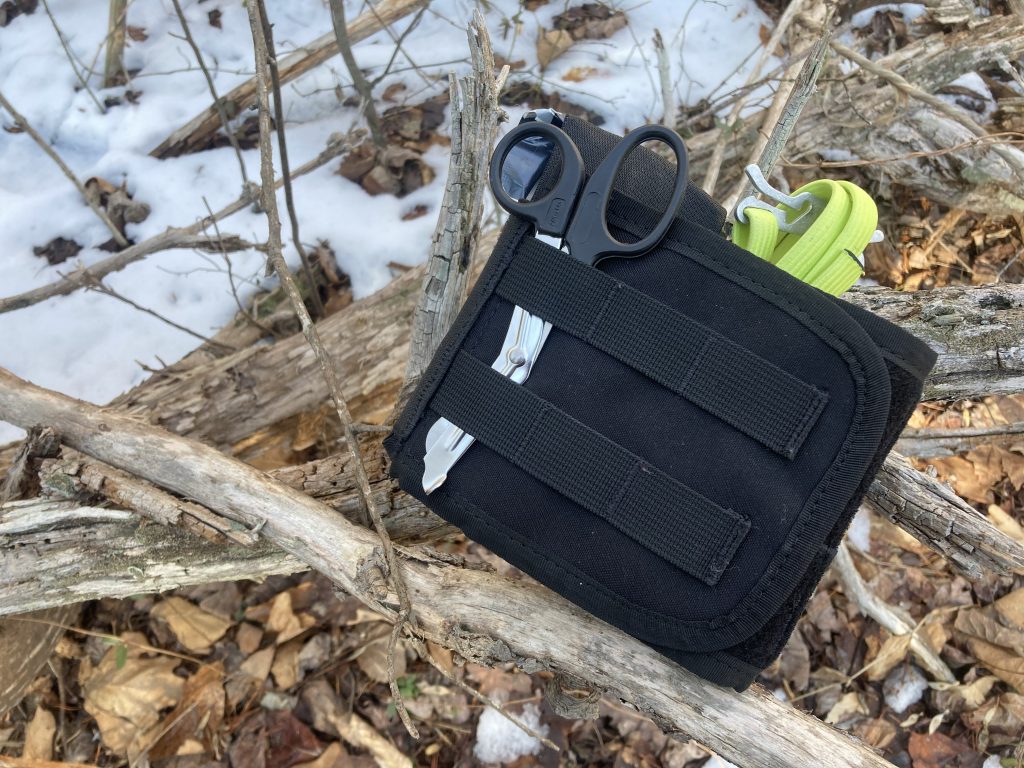 Anything else really starts to delve into more of a first-aid kit than a true IFAK. Really, aspirin and Benadryl probably are more "first-aidy" than "IFAKy" as well, but I digress.
I'm mainly focusing with dealing with trauma – not first aid – with this kit.
Maybe I'm splitting hairs, but the point is this: are you medically prepared to help the people around you should you end up in a situation where there is nobody else around to help? How long on average does it take for first responders to arrive at the scene in your area?
Where I live, it can often take up to half an hour for a police officer to respond. I've witnessed it take 15-20 minutes for an ambulance to show up. Do you have the training and the gear necessary to keep your loved ones alive that 20 minutes?
It really doesn't take too much effort at all.
What are your thoughts? Do you carry an IFAK on a daily basis? What does it look like? What do you carry? Any other gear recommendations?
About Aden
Aden Tate is a regular contributor to TheOrganicPrepper.com and TheFrugalite.com. Aden runs a micro-farm where he raises dairy goats, a pig, honeybees, meat chickens, laying chickens, tomatoes, mushrooms, and greens. Aden has two published books, The Faithful Prepper and Zombie Choices. You can find his podcast The Last American on Preppers' Broadcasting Network.