The Grocery Store Rebellion: Here's What We Ate During Week 2
(Psst: The FTC wants me to remind you that this website contains affiliate links. That means if you make a purchase from a link you click on, I might receive a small commission. This does not increase the price you'll pay for that item nor does it decrease the awesomeness of the item. ~ Daisy)
By Daisy Luther
We had some setbacks this week, but we're hanging in there with our Grocery Store Rebellion.
At the end of Week 2, we ran out of milk. After choking down coffee without fresh cream, I finally broke down and went to our local co-op and purchased milk. Yuck. I really hope that our dairy farmer gets another cow soon, because this pasteurized stuff is for the birds. According to the sign at the co-op, it's from a dairy that is not a factory farm type of place, so I went with the best option I could find.
In other news, a sudden heat wave one afternoon may have wiped out my fall garden. My transplanted seedlings were looking awesome, but now they are sad, wilted, and limp. I'm hoping to revive them, but it doesn't look good. I might be back to square one with my garden, so I'm sprouting new seedlings in my utility room.
Do you want to prep but you're not sure how to get started?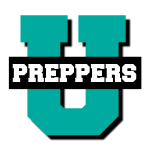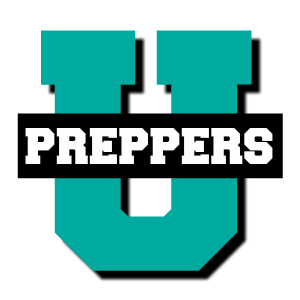 We can help. Go on over to Preppers University and check out our Prepping Intensive course. And if you've been at this for a while and want to take your preparedness to the next level, check out our 6-Week Advanced Prepping Intensive.
Which Prepping Intensive Course Is Right For Me?
Aside from these two episodes, all systems are still "go".  This is the time of year when fresh produce is at its most abundant. I'm spending a lot of hours each day preserving food so that we can maintain this Rebellion throughout the cold months. So when you see what I'm spending, it's important to remember that this is not all food to be consumed right now.
The chicken area is nearly ready for its new occupants. I have to pee- and poo-proof the bottom of the coop and grab some hay. I have a feeder

and waterer on order.  Tomorrow, we are attending a foraging class, then hitting the feed store. This is so exciting!
This week, I traded some of my home-canned vanilla peaches and a jar of jam for 15 pounds of fresh organic pears. (I love the barter system, and as I get to know local farmers, more opportunities for this are arising.) As well, I made the rounds to my favorite farms and orchards, and made a stop at the co-op.
Here's what we ate this week.
Read more at Nutritional Anarchy…
About the Author
Daisy Luther is a coffee-swigging, globe-trotting blogger. She is the founder and publisher of three websites.  1) The Organic Prepper, which is about current events, preparedness, self-reliance, and the pursuit of liberty on her website, 2)  The Frugalite, a website with thrifty tips and solutions to help people get a handle on their personal finances without feeling deprived, and 3) PreppersDailyNews.com, an aggregate site where you can find links to all the most important news for those who wish to be prepared. She is widely republished across alternative media and  Daisy is the best-selling author of 5 traditionally published books and runs a small digital publishing company with PDF guides, printables, and courses. You can find her on Facebook, Pinterest, Gab, MeWe, Parler, Instagram, and Twitter.