(Psst: The FTC wants me to remind you that this website contains affiliate links. That means if you make a purchase from a link you click on, I might receive a small commission. This does not increase the price you'll pay for that item nor does it decrease the awesomeness of the item. ~ Daisy)
By Daisy Luther
Survival Saturday is a round-up of the week's news and resources for folks who are interested in being prepared.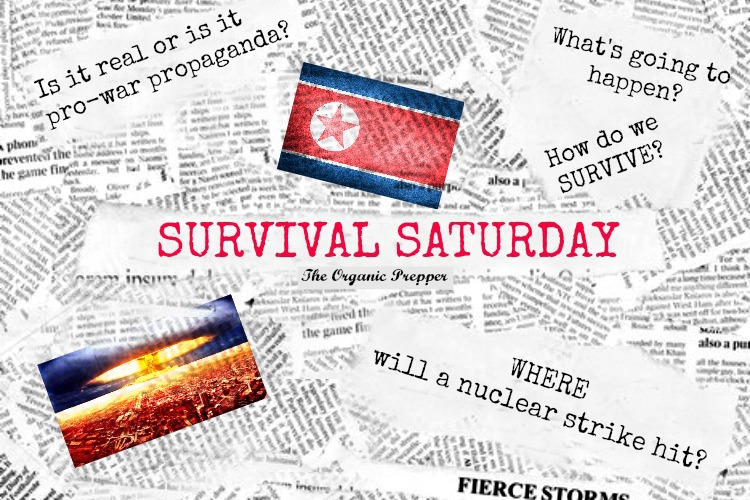 This Week in the News
This week, everyone's talking about North Korea and nuclear war.
While there is a debate in many circles about whether there is actually a threat, it's important to keep abreast of what's going on. The following headlines will give you a variety of resources to consider.
1) Some people are asking if the whole thing even real or if it's propaganda.

Is the rhetoric allegedly coming out of North Korea genuine, or is it propaganda designed to inflame Americans to the point that they welcome pre-emptive action? There are strong opinions as well as some interesting and persuasive cases that say this is the situation. Here are a few of those cases.
However, even if you think we're being set up for a potential false flag in order to kick off a war, that still means it's possible that a nuclear bomb will go off in the United States. So, you still need to be prepared for the potential of a nuclear event.
2) The rhetoric keeps escalating.

Here are the latest articles about the smack-talk between the US and North Korea:
3) There's endless speculation on how things might go down.

Although none of us has a crystal ball, people are trying to analyze the situation in order to be better prepared for it.
4) Opinions differ on most likely nuclear targets in the United States

In June, Business Insider provided a map with what they felt would be the most likely nuclear targets in the US.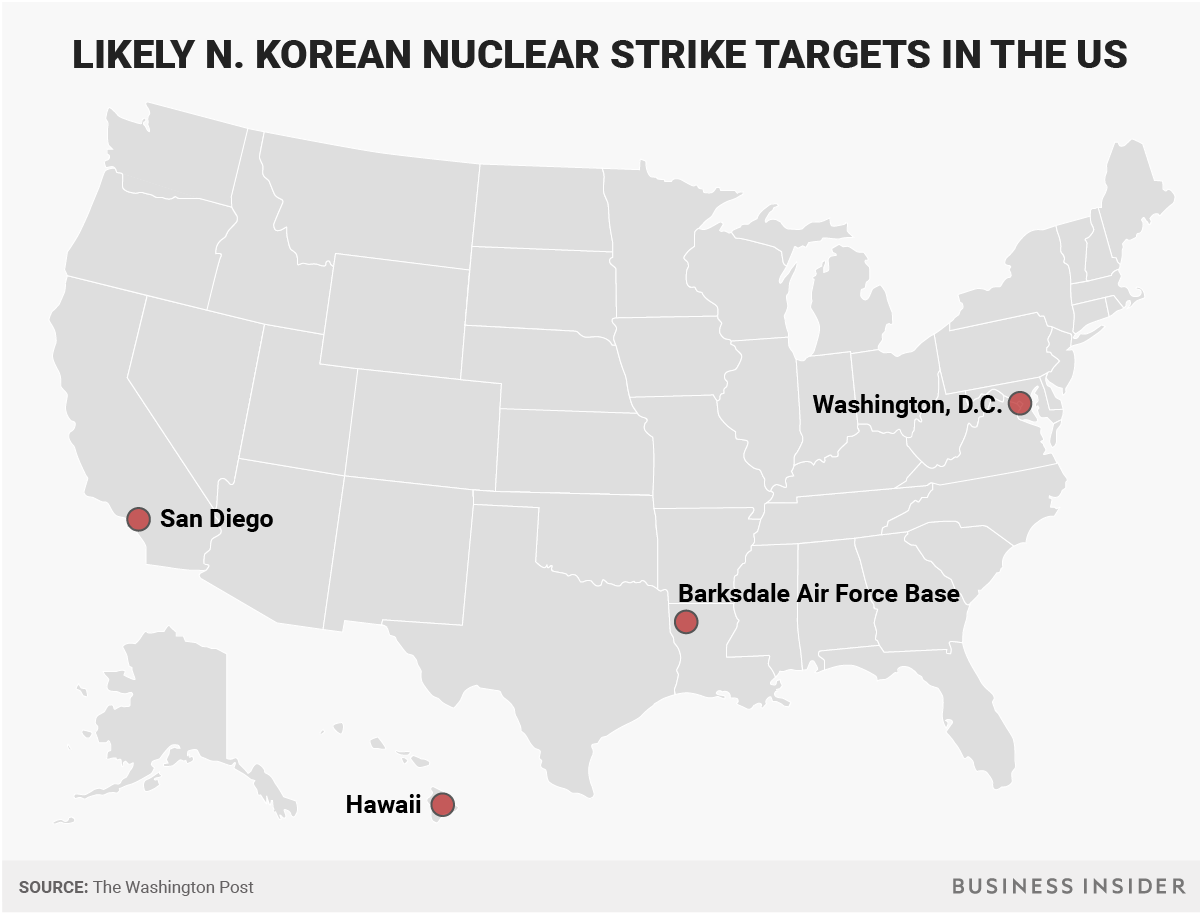 In 2015, Modern Survival Blog posted several maps of potential targets, including this one, which was credited to FEMA. These are not specific to North Korea, but areas of strategic value.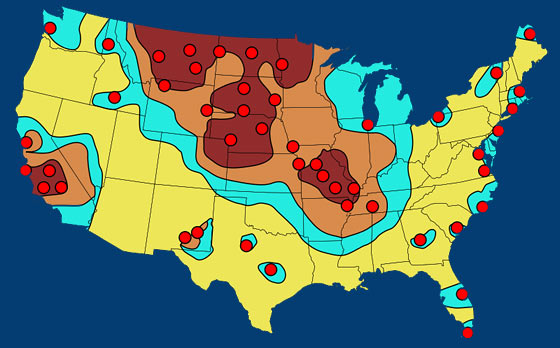 5) People want to know how to survive if a nuclear attack happens

People are feeling panicked about what could be coming down the pipe, and there's a simple answer to that panic. Get prepared. Educate yourself. The more you know, the easier it is to calmly put the necessary safeguards into place to protect yourself and your family.
Here are some important resources to help you get prepared.
Are you concerned about North Korea and nuclear war?

What are your thoughts on the topics above? Are you concerned about the potential of a nuclear threat or do you feel it's all overblown propaganda? Are you taking some extra precautions? Are you near any of the potential targets on the maps above?
Share your thoughts in the comments below.