Merry Christmas
Dear Friends:
Thank you so much for your support. When you read, when you comment, when you click on links, it all helps to keep the lights on for this website. I hope that I have returned the favor by providing you with interesting information and things to ponder.
Today, I hope that you hug your loved ones extra tight, indulge in beloved traditions, and savor the moments that the season has to offer.
If you're seeking some preparedness traditions, click HERE, if you're pulling together a pantry feast, click HERE, and if you're looking for a prepper Christmas story (fiction), click HERE.
As for me, I'm off to spend the day with the people I hold dear.
Love,
Daisy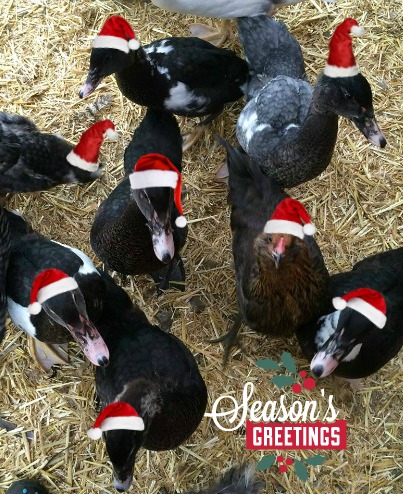 About the Author
Please feel free to share any information from this site in part or in full, leaving all links intact, giving credit to the author and including a link to this website and the following bio.
Daisy is a coffee-swigging, gun-toting, homeschooling blogger who writes about current events, preparedness, frugality, and the pursuit of liberty on her website, The Organic Prepper. She curates all the most important news links on her aggregate site, PreppersDailyNews.com
She is the best-selling author of 4 books and lives in the mountains of Virginia with her two daughters and an ever-growing menarie.
You can find Daisy on Facebook, Pinterest, and Twitter.