(Psst: The FTC wants me to remind you that this website contains affiliate links. That means if you make a purchase from a link you click on, I might receive a small commission. This does not increase the price you'll pay for that item nor does it decrease the awesomeness of the item. ~ Daisy)
Al Qaeda has issued a message in English urging the "oppressed masses" to rise up in revolt "against the rulers occupying the White House." It's not really surprising that enemies of the United States are trying to take advantage of the current unrest, and given the ongoing protests and riots in the United States, this message can only be meant to incite further violence. (To learn more about surviving civil unrest, go here.)
The message urges no "compromises" and calls upon protesters to "persist in your defiance." It warns of the punishment of Allah against those who fail to "revolt" and "overthrow the existing order."
Below you can find screenshots from AlertsUSA of the message.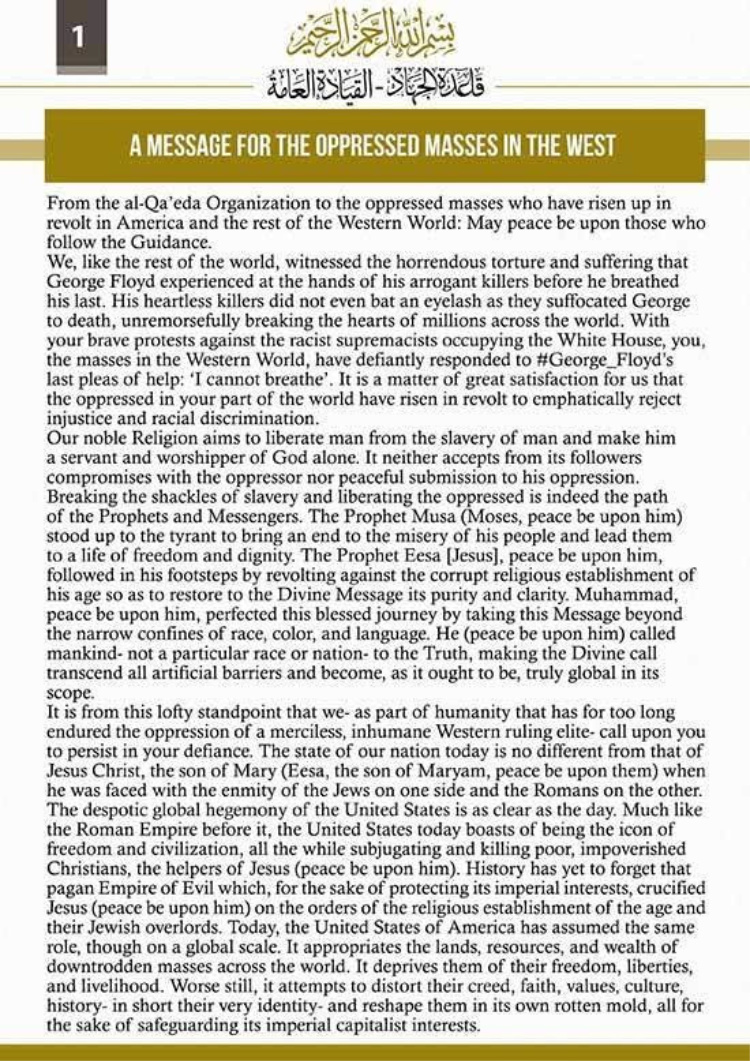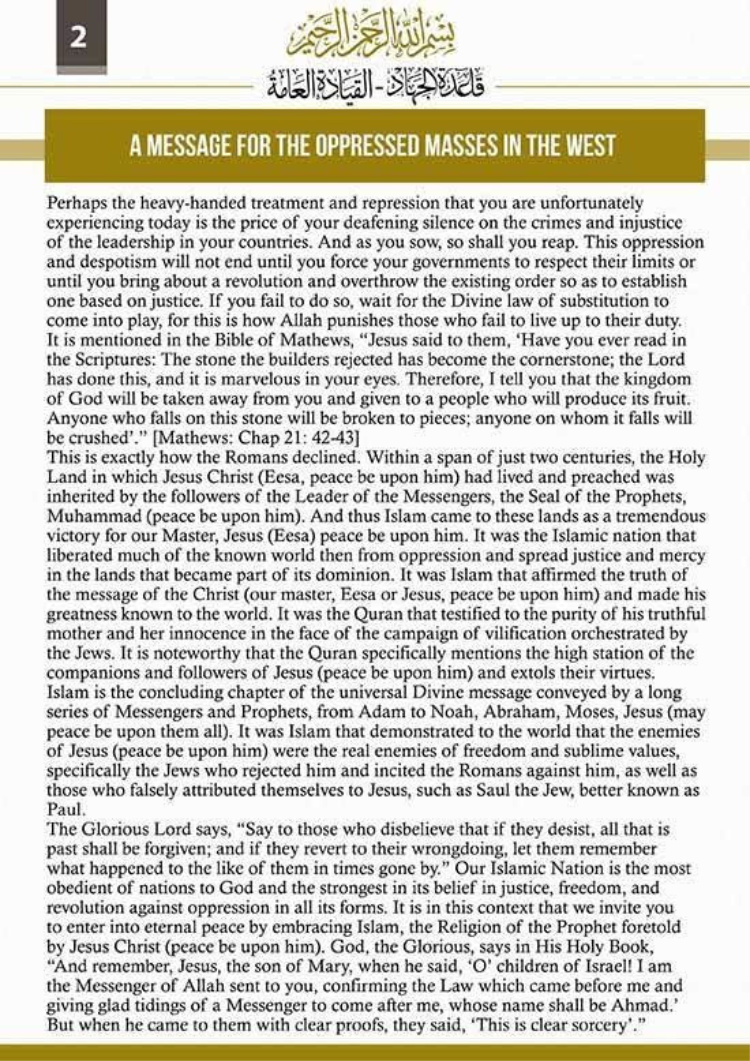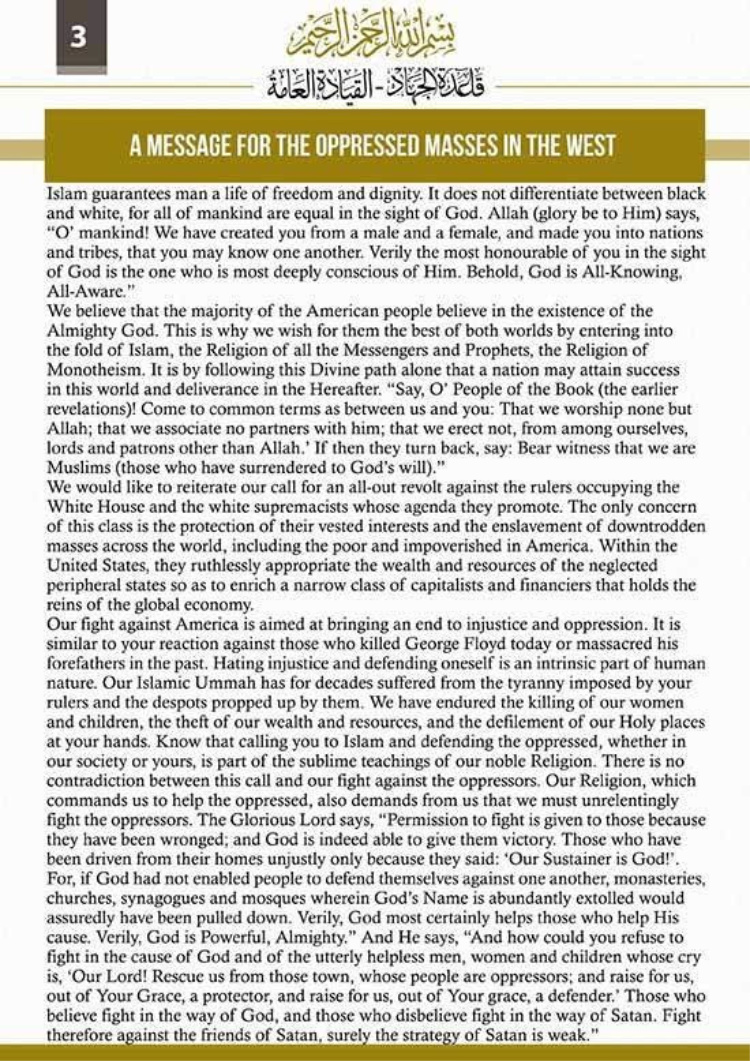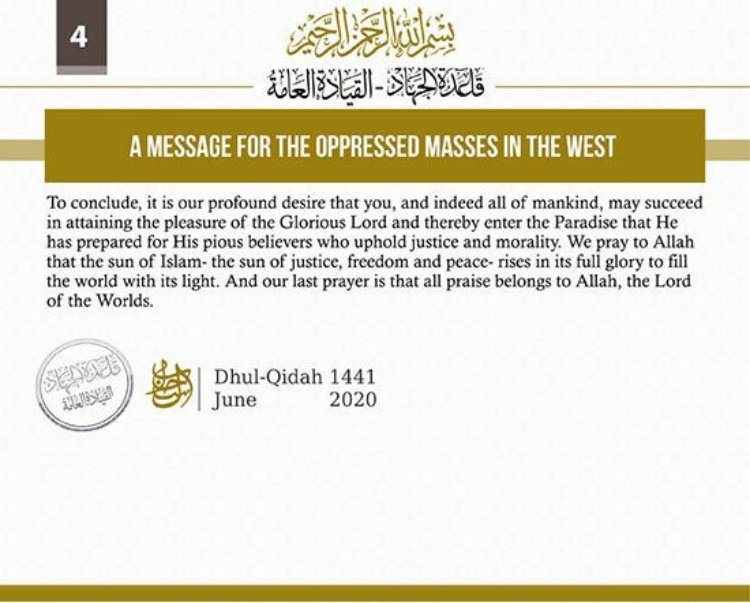 With the number of disenfranchised young Americans, the message is particularly insidious during this difficult time in our country. With a 4th of July that is certain to be "eventful" rapidly approaching, will this message incite even further dissent and violence?
Share your thoughts in the comments.