(Psst: The FTC wants me to remind you that this website contains affiliate links. That means if you make a purchase from a link you click on, I might receive a small commission. This does not increase the price you'll pay for that item nor does it decrease the awesomeness of the item. ~ Daisy)
Don't get me wrong – I am really enjoying the adventure of living in a remote Northern area.  The wildlife, the lakes, the forests…I am so surrounded by beauty that when I go outside I'm not sure what to look at first.  Not a day goes by that it doesn't take my breath away.
But sometimes, heating with wood in this climate really sucks.
First of all, when your only heat source for the house is a woodstove, much of the cabin remains quite chilly.  It has been so cold here that we've been bundled up in hats and scarves even indoors.  My new skill this winter has been learning to crochet – you can see my hat and scarf here – both very welcome in this weather!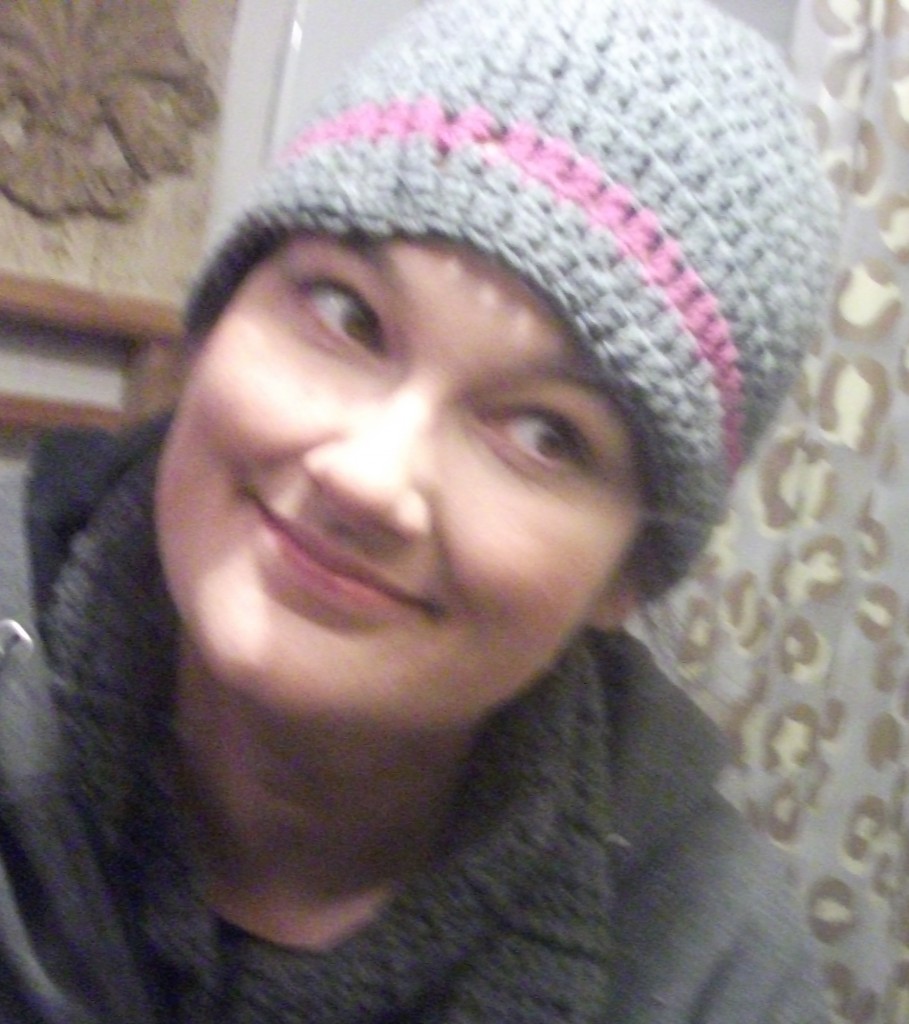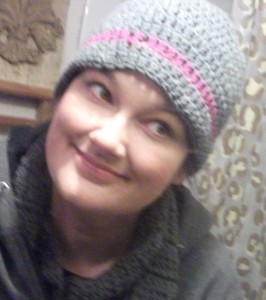 The chores, however, insist on being done no matter what the weather.  Even the outside ones.  In fact, the outside chores are even more insistent in the colder weather as the fire gobbles up the wood at a much greedier pace.  Next year, when we add animals to our homestead, that will require even more time outdoors.  Hopefully, I'll have acclimated by then.
Today's chores included bringing in some wood.  I bring in about a week's worth of wood at a time because it burns so much better after it has been inside for a couple of days.
I experienced the coldest weather of my life this past week – NEGATIVE 42 degrees.
People ask me – is that Celcius or Farenheit?
My response:  Does it really matter when it is negative freaking 42?
Luckily, it  warmed up today.  You know that you're living in the North when you look at -27 and say, "Oh – it's warming up!  I'd better get the outdoor chores done while I can enjoy the weather!"  Comparatively subtropical!
The weather station showed this "balmy" temperature.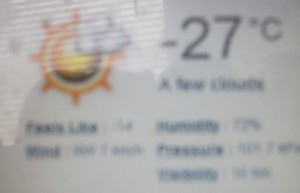 I piled on the layers and went outside.  After I removed a couple of feet of snow from the woodpile against the house, I removed the top tarp and then peeled back the second tarp to get to the nice dry wood.  This, of course, was interrupted by insistent requests from the dog to throw her rather disreputable looking frisbee.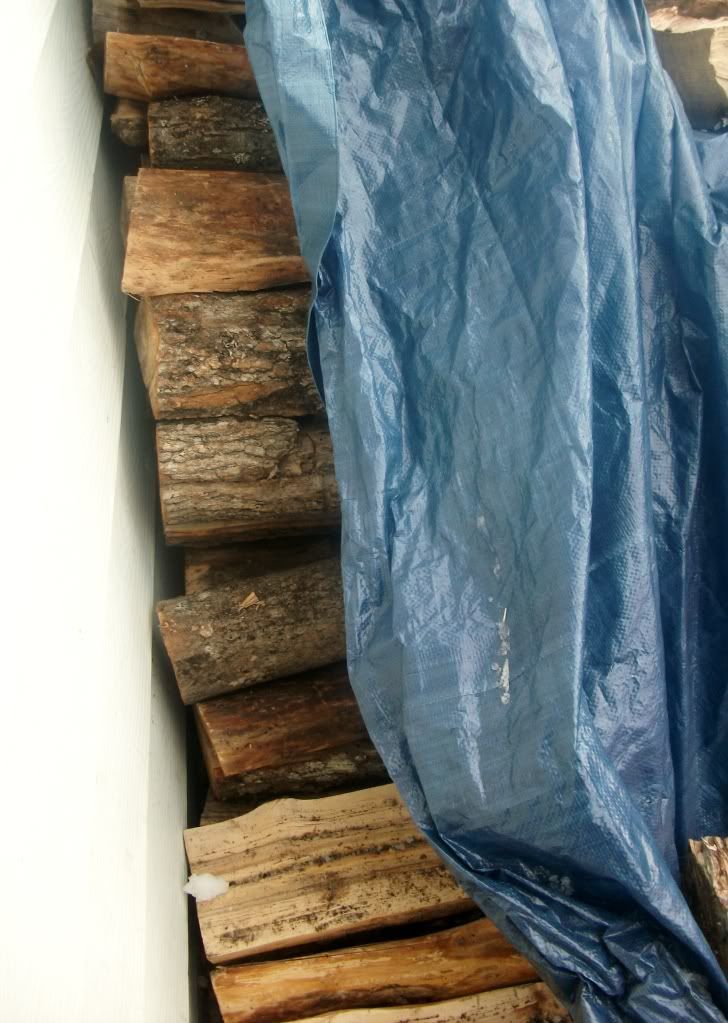 The real trick to things like this, I've discovered, is treating it like a workout.  This would only be effective, of course, if you like working out.  I  cranked up some loud obnoxious rock – I broke out my old weight room playlist to motivate me to grit my teeth and get 'er done. I set the timer for 30 minutes and started lugging wood.
This is one of those chores that can be deceptively difficult.  First, at least in my case, you're walking across ice – no matter how much salt you put on it, it's still ice underneath the grit.  Next, you're trying to get hold of the wood while wearing thick gloves to protect your hands from the painful cold – it's very easy to disrupt the pile and send it crashing down on your foot.  Then, once inside, your linoleum becomes slippery from your wet boots.  I've wiped out more than once doing this  (maybe I'm just less coordinated than other folks).  It's very important, especially when getting wood from the lower parts of the pile, to take care to lift with your legs and not your back.
If you hurt your back, guess what?  You STILL have to bring in the wood next week – only with an injury.  Which would suck even more than bringing in wood when it's negative 27 degrees.
Anyway, I digress – the timer went off and a week's supply of wood was neatly stacked against the wall.  I gave the walkway a quick mop to get rid of all the slush I'd tracked in, enjoying how warm I felt after lugging wood for the past half hour.
Despite the whining and muttering, I'm very grateful to have a source of heat that doesn't depend on the grid. I remember occasions in the city when our furnace or power went down (always on the coldest day of the year, of course).  I remember the feeling of vulnerability, shivering in our fancy modern house.  While I sometimes reminisce about the luxury of a thermostat, I wouldn't trade the security of our life in the boonies for our life back in the city – not even for heat on demand.