(Psst: The FTC wants me to remind you that this website contains affiliate links. That means if you make a purchase from a link you click on, I might receive a small commission. This does not increase the price you'll pay for that item nor does it decrease the awesomeness of the item. ~ Daisy)
The announcement of the sudden mysterious death of Justice Scalia of the US Supreme Court monopolized the media this weekend. This is only the 2nd time in the past 60 years that an active justice has died. With only 8 members on the Court now, the Constitutional dialogue may grind to a halt for quite some time.
How the death of Justice Scalia affects us
No matter where you stand on the political scale (even if you stand off it entirely), there are some pretty major ramifications when an acting Supreme Court Justice passes away. Not all of these things are guaranteed to happen, but all are within the realm of possibility and important to note to those who were dancing on the grave of Scalia before his body was even cold.
Mac Slavo of SHTFplan wrote a fine article about the derailment of the court that you've got to read. These are a few of the important cases pending that will be disrupted due to the death of Justice Scalia:
labor unions
contraceptives
religious liberty
Obamacare
redistricting, affecting red state/blue state fights for dominance
immigration
Equally worrisome to the Court grinding to a halt completely is the possibility that Obama will manage to get a replacement in there that will act to support his unconstitutional executive actions on topics such as freedom of speech, gun control, and privacy.
While I consider myself neither a Republican nor a Democrat (I refuse to endorse the rigged, partisan system) it's obvious that the balance of power in our country hangs by a thread, and the sudden death of a Supreme Court Justice who is currently on the bench could effectively lock up the government until a replacement is sworn in. And that replacement will set the tone for the country for a very long time. Right now, the remaining Justices are evenly split based on who nominated them: 4 were nominated by Republican presidents and 4 by Democrat presidents. The Justice who is chosen to replace Scalia could change everything.
The Justice who is chosen to replace Scalia could change everything. President Obama has about 340 days remaining in office, and it's very likely that the Republican-majority Congress will do everything possible to fight his nominations in the hopes that a Republican president is elected. The longest vacancy in the past 100 years was during Richard Nixon's presidency and lasted 391 days.
And there are a lot of questions about Justice Scalia's death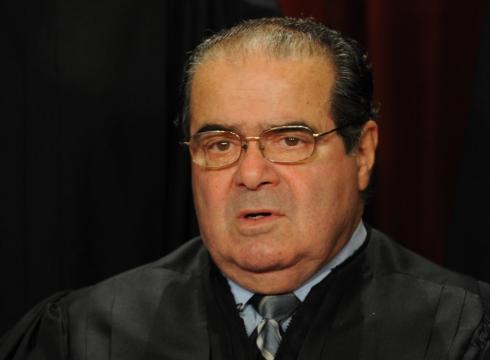 Let me preface this by pointing out some facts:
Justice Scalia was 79 years old.
He was overweight.
Now, obviously none of these facts preclude the possibility that he was murdered, but they do show that it isn't an outrageous to believe he died of a heart attack. If you apply the theory of Occam's Razor ("when you have two competing theories that make exactly the same predictions, the simpler one is the better"), natural causes are indeed the most likely scenario.
But then, you have to add up this ever-growing pile of exceptionally weird inconsistencies.
Pronounced dead over the phone? No autopsy? Already embalmed? WHAT? Things that make you go, hmmmm….right?
Let me say it again…get prepared
At the risk of preaching to the choir, beating a dead horse, and about a dozen other cliches about repeating myself, please let me encourage you to take stock of your preparations and fill in the gaps. This is the kind of thing that could tip over a huge chain of events that will affect us all.
If you've been thinking of getting your prepper homestead started, now is the time to focus with single-minded determination on becoming more self-reliant. If you wait until the government is cracking down or the situation is desperate, you may be in for some unpleasant surprises.
I keep ringing this warning bell not just to hear myself talk, but because I really, truly belive that freedom comes with self reliance. Each thing you are able to provide for yourself buys you just a little bit more freedom than the neighbors who are waiting for the government to save them. We're entering the edge of a perfect storm right now, with the volatile economy, enemies abroad, and now, a government that may be unable to fully function. We are in a situation unlike any we've seen before, and no one can predict how things will go down. Hopefully, nothing terrible will happen, but if it does, do you want to look back and think about how you ignored the urging to ramp up your preparations? We could easily end up in a situation like that of Venezuela, where the economy has collapsed and the country is out of food.
What do you think happened in the death of Supreme Court Justice Scalia?
This is could be a turning point for our country, and not one that turns us in the direction of freedom.
Do you have any theories about this sudden (and convenient for President Obama) death? Do you feel that he died of natural causes or something more suspicious? How long do you expect it to take for a successor to be named and confirmed? How do you foresee this affecting the average person?