This Is The Survival Book That EVERYONE Should Have in Physical Format
(Psst: The FTC wants me to remind you that this website contains affiliate links. That means if you make a purchase from a link you click on, I might receive a small commission. This does not increase the price you'll pay for that item nor does it decrease the awesomeness of the item. ~ Daisy)
By Daisy Luther
One of my favorite survival and preparedness YouTube channels is Modern Refugee (You can find our recommendation of his channel here.) If you haven't yet subscribed to the channel, please go here and do so! I recently stumbled across his review of Selco and Toby's new book, SHTF Survival Boot Camp, and wanted to share it with you here, in case you're on the fence about grabbing your physical copy.
With times being as tense as they are right now, who knows if we'll be able to hop on the internet or read on our devices when we need real information the most? This book has been very well-reviewed and even called "an encyclopedia of preparedness" by one reader. There are some books you simply need a hard copy of and this is one of them.
The aspects that stood out most to the reviewer was the mental preparedness advice, the sanitation advice, and the information about medical treatment. Here's what he had to say about the book.
SHTF Survival Boot Camp is the textbook for Selco's course by the same name.
Due to the heightened tension of current events, Selco is offering his courses at half price to help you get prepared for the possibility of worst-case scenarios. You can get each course right now for only $99.
As the political situation in the United States heats up, now is the time to learn important skills that you won't want to face the SHTF without.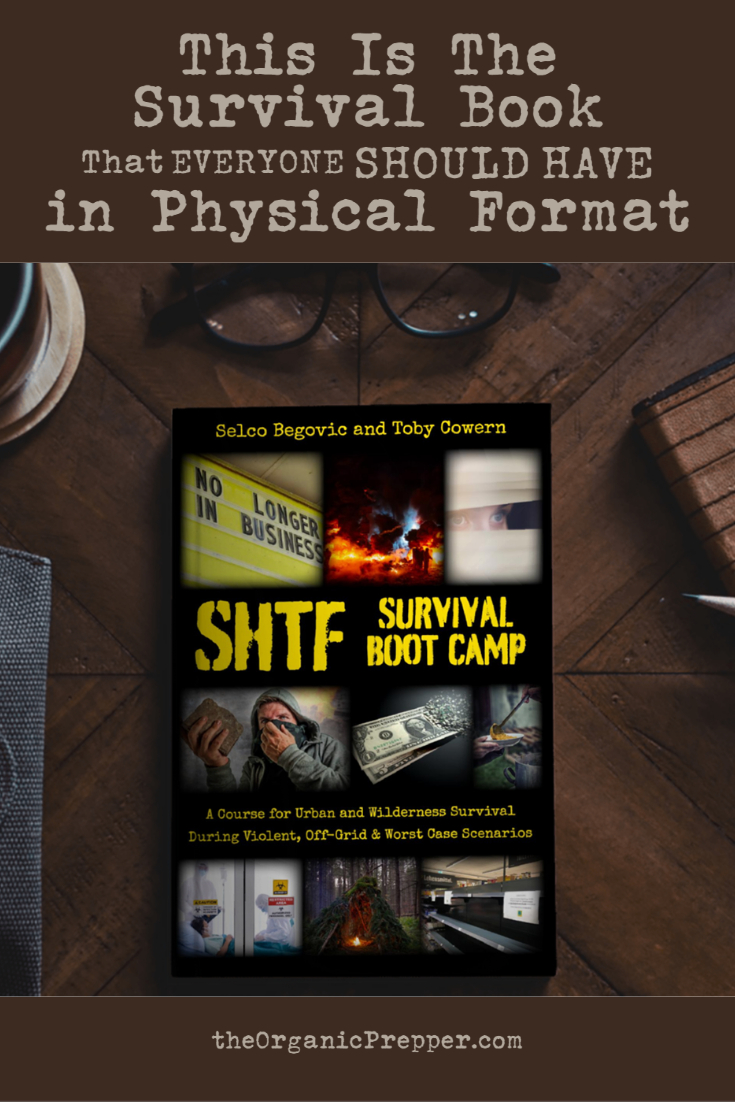 About the Author
Daisy Luther is a coffee-swigging, globe-trotting blogger. She is the founder and publisher of three websites.  1) The Organic Prepper, which is about current events, preparedness, self-reliance, and the pursuit of liberty on her website, 2)  The Frugalite, a website with thrifty tips and solutions to help people get a handle on their personal finances without feeling deprived, and 3) PreppersDailyNews.com, an aggregate site where you can find links to all the most important news for those who wish to be prepared. She is widely republished across alternative media and  Daisy is the best-selling author of 5 traditionally published books and runs a small digital publishing company with PDF guides, printables, and courses. You can find her on Facebook, Pinterest, Gab, MeWe, Parler, Instagram, and Twitter.