(Psst: The FTC wants me to remind you that this website contains affiliate links. That means if you make a purchase from a link you click on, I might receive a small commission. This does not increase the price you'll pay for that item nor does it decrease the awesomeness of the item. ~ Daisy)
by Dave Artman
Rural living provides a picturesque life: Quiet surroundings, wildlife all around, forested landscapes, and adventure abound. But with this idyllic life comes a dark downside—this seclusion can make you a prime target for a home robbery or assault.
It may be the last thing you think of, but having an isolated property can make it perfect for aggressors and robbers. Maybe it's because your nearest neighbors are a mile away or your home is surrounded by a thick tree-line; perhaps your local police station is 30 minutes away or your home is poorly lit and secluded. Whatever the particular reason, your home can be easily targeted. For this reason, you should take the necessary measures to ensure both yourself and your home are protected while living the rural life.
For Your Home
There are several things you can do to keep your home more secure when you live in the country.
Regularly inspect your property.
You might not spend much time walking around all of your property if you own a lot of it. It's understandable, but it might make your property a target for unwanted trespassers or possible surveillance equipment. Consider inspecting your property on a regular basis, walking the grounds to check for footprints and discarded items that shouldn't be there or for any technology or possessions that were not placed there by you.
Monitor your property with video security.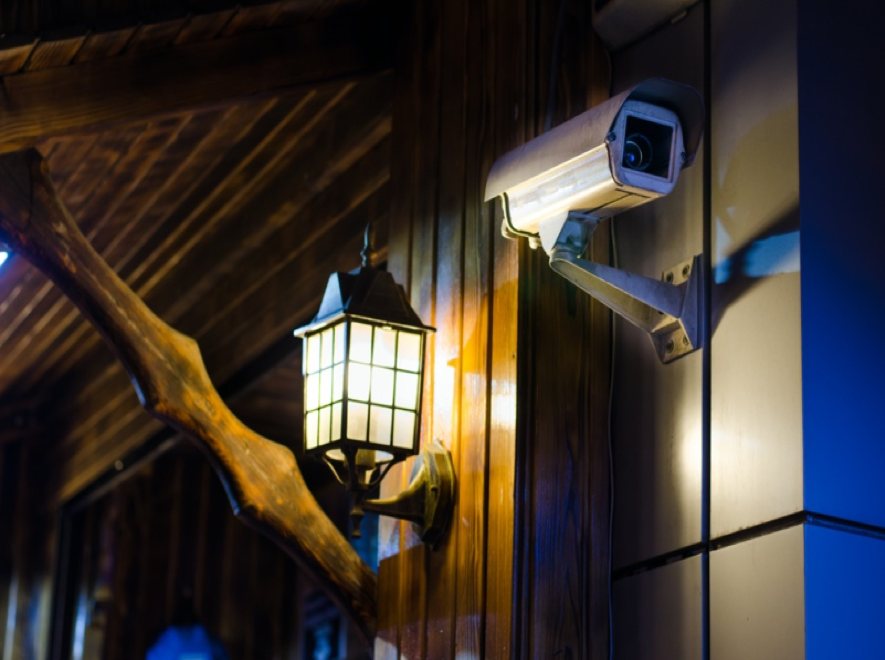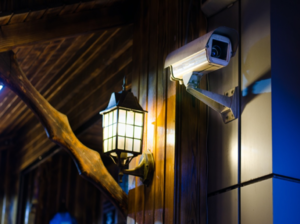 Worried about protecting your home both while you're away and even while you're inside? A 24-hour video security system can help to closely monitor your property at all times, keeping an eye out for any unwanted trespassers or possible scoundrels.
Rural properties benefit from the installation of motion-activated cameras, which will begin recording whenever movement is captured. Both effective and convenient, they allow you to monitor your home at all times, whether it's a UPS driver delivering a package, a pair of religious folks visiting your home, or, at worst, a trespasser approaching your home from the woods. Whatever the case, you can always capture a recording of visitors, ensuring you have evidence if anything ever goes wrong.
Get a smart-lighting system.
A great way to increase your home's security is to install a smart lighting system. While these often come in different variations, your best bet is to install one that features both indoor and outdoor capabilities. These systems work in multiple ways, but their primary benefits include some of the following:
Home lighting systems can be controlled by your phone, via an app, which allows you to manage lights even while you're not at home.
Lights can be set on timers, allowing for in- and outside-home lights to be turned off and on at specific times of day.
If you don't want to go so high-tech, some lights, dependent on the bulb and circuitry, can be turned on when triggered by detected motion, which can scare off unwanted visitors when triggered.
Get an in-home security system.
Besides securing your property with video and lighting systems, you can protect your house even further with an in-home security system. Watched by a contracted company, you can install this system in your home and activate it each day prior to leaving your home or heading to bed. In the event that someone attempts to enter your home, the security system will be triggered, which will notify your contracted security provided, who will then contact local police if they believe they are needed.
Think of it as a precaution against the worst. While it might not be a foolproof method, it's a great way to protect your home against possible break-ins. Most companies provide a sign that can be placed outside of your home, which alerts visitors that your home is equipped with a security system, which might be enough to deter a potential assailant or robber.
Have self-defense weapons, both non-lethal and lethal.
If anyone is able to break into your home, you want to be sure that you can protect yourself against them. To ensure this, you should have a self-defense weapon stored within your home. Whether it's a legally owned gun or taser gun, there should be a weapon around that can be used as a means of defense.
The primary benefit of having one of these within your home is that is doesn't always have to be used—simply alerting an intruder that you have a weapon can be enough to scare them off. If you decide to store a weapon within your home, be sure to store it in a safe location—one that cannot be easily accessed by others. This is especially important for homes with young family members, as you do not want them interacting with such weapons at any time, especially when you are not around.
Have a survival kit.
While you're worried about intruders and aggressors, the natural elements might blindside you. A powerful weather storm can lead to serious home damage, and you might end up stranded if your home is stripped of power, flooded, or snowed in.
To protect against severe weather incidents, it's recommended that you store an extensive survival kit within your home. This is a kit meant to be stored within your home, filled with all of the essential items you will need to survive an unexpected event. Items can include heavy blankets, extra clothing, dried food, bottled water, a water purifier, a weapon and ammunition, and so much more.
This survival kit should never be used unless it is completely necessary. Otherwise, items can be regularly added to make the kit more effective, helping to protect you against the worst possible conditions.
Take Care of Yourself
When living in a rural area, you're more or less on your own. While there may be amenities and police protection within traveling distance of your home, they might be far enough away that they're not as accessible as they should be. You can secure your home and protect yourself with proper planning and foresight.
About Dave
Dave Artman is the founder and CEO of The Home Security Superstore. Every month he uses his expertise to produce content focused around the six important areas of personal well being; security, self-defense, surveillance, spy, safety and survival. In his spare time, he enjoys hiking and all things outdoors.