Government of Venezuela Forces Farmers to Hand Over Food
(Psst: The FTC wants me to remind you that this website contains affiliate links. That means if you make a purchase from a link you click on, I might receive a small commission. This does not increase the price you'll pay for that item nor does it decrease the awesomeness of the item. ~ Daisy)
By Daisy Luther
The government of Venezuela is playing Monopoly, but it isn't the kind with those little plastic hotels.
They're controlling essential goods like food, and putting the retail establishments of the country out of business.
According to a UK Telegraph report, the government is now forcing farmers and food manufacturers to sell anywhere from 30-100% of their products to the state, as opposed to stores and supermarkets.
There's a pattern in collapses around the world
As countries around the world collapse, it's very important that we take note of the ways that governments take steps to control their people. While no two countries have exactly the same situations, there are some very distinct patterns that we can identify, and this can help us to prepare for a similar scenario if it were to happen in the United States.
Do you want to prep but you're not sure how to get started?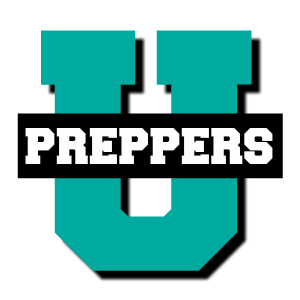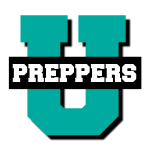 We can help. Go on over to Preppers University and check out our Prepping Intensive course. And if you've been at this for a while and want to take your preparedness to the next level, check out our 6-Week Advanced Prepping Intensive.
Which Prepping Intensive Course Is Right For Me?
Products are already nearly impossible to acquire in Venezuela, with their mindblowing 64% inflation rate, and now those supplies will be even more limited.
There are 7245 government-run stores, mostly in cities.  There are more than 113,000 privately owned stores.  What are the ramifications of this?
The government will control the prices
The government will control the dispersal of the goods
If you don't live in the city, you may still be forced to go there to acquire supplies
The already day-long lines to purchase goods will get even longer
Venezuela has made preparedness illegal, with strict laws against "hoarding," and they've even instituted a fingerprint registry for the purchase of food and supplies, so that no one can quietly stock up for the future.  Meanwhile, the government of Venezuela vehemently denies there are any problems whatsoever while simultaneously rationing electricity.
You must prepare ahead of time
We've all heard that quote about controlling the people through controlling the food. It's happened in many government takeovers, including the Holodomor in the Ukraine and the communist takeover of China. Once the government takes over the distribution from the farms, it only goes downhill from there. (In my book, The Pantry Primer, I discuss several government-instigated famines in more detail.)
If you wait until draconian measures are being put into place, you've waited too long. The time to prepare for economic collapse and overbearing governmental controls is well before they happen.
Yesterday I wrote about the state of North Caroline forcing people to register their backyard chickens. While some people thought I was being silly in my concern about this, when you consider the situation in Venezuela, is it really crazy to NOT want the government to know about your chickens? What do you think would happen to those registered chickens in a situation like the one in Venezuela? Would you really want the government to know you had self-reliance measures like this in place? Discretion is essential.
If you haven't already begun to prepare for a long-term economic crisis, it's time to get started. Economically speaking, things aren't great here in the US, despite the soothing propaganda from the White House.
As we recently learned watching the Greek collapse unfold, having supplies and being able to meet your own needs is essential to surviving.
Here are a few resources to guide you.
Are you watching the situations in Greece and Venezuela? How do you think a similar scenario would play out, here in the United States?
About the Author
Daisy Luther is a coffee-swigging, globe-trotting blogger. She is the founder and publisher of three websites.  1) The Organic Prepper, which is about current events, preparedness, self-reliance, and the pursuit of liberty on her website, 2)  The Frugalite, a website with thrifty tips and solutions to help people get a handle on their personal finances without feeling deprived, and 3) PreppersDailyNews.com, an aggregate site where you can find links to all the most important news for those who wish to be prepared. She is widely republished across alternative media and  Daisy is the best-selling author of 5 traditionally published books and runs a small digital publishing company with PDF guides, printables, and courses. You can find her on Facebook, Pinterest, Gab, MeWe, Parler, Instagram, and Twitter.