Friday Farm Blog – Dec. 18, 2015
It's been a few weeks since I've written the Friday Farm Blog, what with the holiday hullabaloo and things being quiet around here with the colder weather.
El Nino is here!
It has been cold, wet, and lovely here, and the weekend promises more rain. Much more rain. As a matter of fact, we're going to get a 5 day El Nino rain storm if the forecasts are to be believed.  The trenches behind my cottage are dug, and they've held well. The mountains here are green, alive, wild, and beautiful. Here is a photo I took at a neighboring ranch right after a heavy rainfall. The manzanitas are thriving and so thick you couldn't walk through this area. It's an entirely different ecosystem than my place, which is covered in oaks and pines.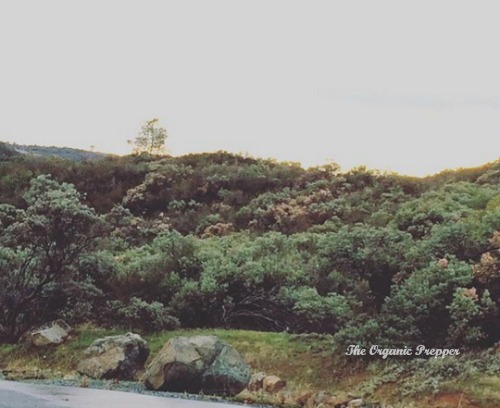 My bird run has been pretty damp for the past week, so today I'm laying in two of those big bales of wood chips from the feed store to try and give them dry ground. The birds have been spending most of their time on the roosts or inside the coop. Still nary an egg, but with this weather I certainly understand their reluctance to cooperate.
Do you want to prep but you're not sure how to get started?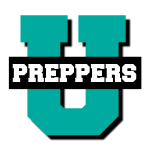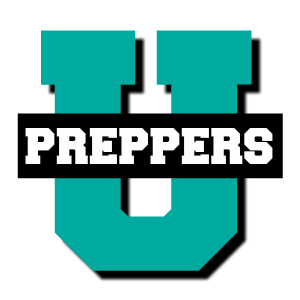 We can help. Go on over to Preppers University and check out our Prepping Intensive course. And if you've been at this for a while and want to take your preparedness to the next level, check out our 6-Week Advanced Prepping Intensive.
Which Prepping Intensive Course Is Right For Me?
On farms and strays
We've been farm-sitting for a neighbor the past few days, and we get to feed an orphan baby lamb. Someone had found her, crying in a field with no other sheep anywhere to be seen.  Being city people, they thought she was a goat and brought her to my friend, who immediately fell in love with her. This little baby is so incredibly cute, and a very messy eater, as you can see by the splashes of milk all over her face.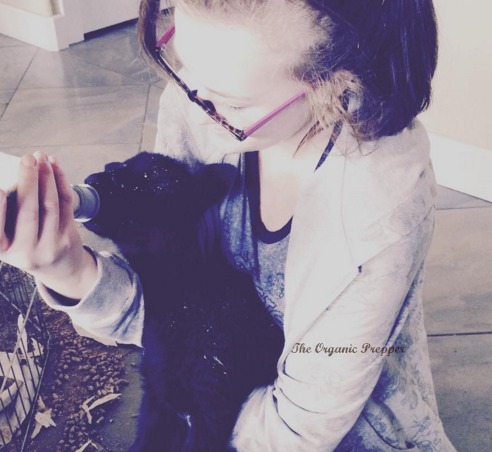 When you live on a farm, you seem to attract strays like a magnet. You have the space, you obviously like animals, and if you are anything like us, maybe you're a sucker. We acquired a completely useless but absolutely adorable critter last week. My daughter babysits, and one of the families had a little dog that…well, wasn't really getting attention. With a couple of small children, a baby on the way, and a big house to take care of, little Gus was getting ignored.  He is shockingly thin, very timid, and was spending all of his time outside with a large puppy who thought he was a squeaky toy. When the owner saw how much my daughter adored him, she told her, "You can have him if it's all right with your mom."
Rosie knows how to work it.  She got me over there to meet the little guy and hold him. I immediately felt his spine and ribs and she went in for the kill. "Mom, they said that Gus needs a new home and that I could keep him. Please?" (Batting her big green eyes all the while.)
How can you say no when you realize that a dog is living a miserable existence? He wasn't being outright abused, but he's not an outdoor dog – he's a cuddly little purse dog. So now, I guess we have dogs ranging from 160 pounds down to 4 pounds.
We've taken Gus to the vet and he has a bit of a road to recovery. His teeth are in horrible condition, but he's too frail right now to be sedated. We're working on tempting him with soft food to get him to eat, but it seems to cause him pain. My next effort is to puree his soft food even more so he can basically lap it up, then if that doesn't work, I thought perhaps he might like bone broth.  Here's his picture. Doesn't he look happy as can be, getting brushed gently and then cuddled by a girl?
Here's his picture. Doesn't he look happy as can be, getting brushed gently and then cuddled by a girl?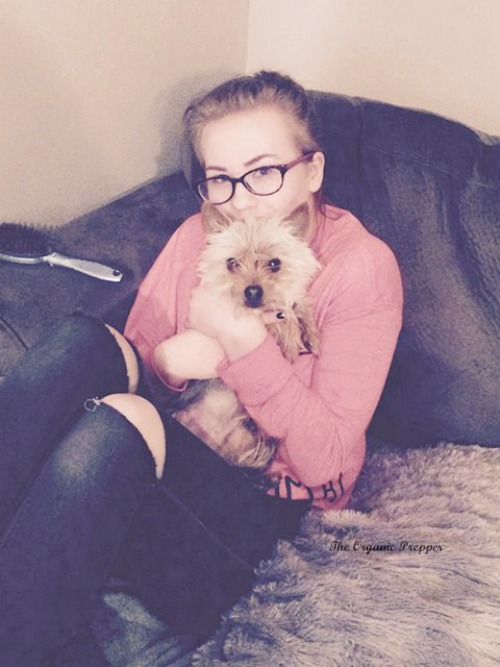 If anyone has ideas for feeding an older dog with bad teeth, we really need to put some weight on him. I'd love to hear any suggestions. We got him this little harness with skulls on it to build his confidence. (Don't tell him it's a harness for kittens, though, okay?)
Back to farm-sitting
One of the things that most people don't consider with farming is loss. The loss of an animal is heart-wrenching and often a very expensive situation. The day before our friends left, a dog had gotten in and wounded 3 of their animals. A calf, a goat, and a sheep were all bitten. The farm vet was called out there. Before the vet arrived, we had to catch the animals in their pasture, which was no easy proposition at all. After two hours of running (and I really am NOT a runner), we finally had all three rounded up into the barn for veterinary attention.
The sheep fared the best, even though she was missing some huge patches of wool. The billy goat is still in isolation, being treated with antibiotics, since his wound began to show signs of serious infection. The calf, though…
The following day, the vet was coming back to do surgery on the calf. He had a hernia from his injury that had to be repaired. My daughter, who is fascinated with all things veterinary, got permission from the vet to assist. The vet, her tech, and my daughter spent 4 hours, working to save the poor calf, but in the end, he didn't make it and his injuries were so severe he had to be euthanized to end his suffering.
This is the part of farming that no one thinks about. This sweet little animal that we spent hours trying to catch, was dead despite the heroic efforts of the vet. The choice had to be made to let him go. For the farmer, the loss was also a financial blow, because a Lowline Angus calf is worth close to a thousand dollars, plus the cost of the vet's time and supplies. Raising animals is always a gamble and sometimes the result will break your heart. Other times, you end up bottle-feeding a lamb who thinks you are her mommy, and in the balance, that's the part that keeps you going.
Today will be spent doing some holiday baking. This Christmas has really crept up on us, and there is lots to be done so that we're ready for the big day. I'm trying some recipes from my new grain-free cookbook, Joyful, by Danielle Walker. I hate Kindle books, but this was only available as an e-book and her other recipes are so delicious I had to give it a try. I'm giving away lots of edible treats for holiday gifts this year, instead of trying to find the right store-bought present.
How has your December been?
What about you? How is life going in your neck of the woods? Please share your farm stories, your food preservation, and your prepping endeavors in the comments. (And don't forget, if you have suggestions to fatten up a fearful, finicky little pooch, I'd love to hear them!)
About the Author
Please feel free to share any information from this site in part or in full, leaving all links intact, giving credit to the author and including a link to this website and the following bio. Daisy is a coffee-swigging, gun-toting, homeschooling blogger who writes about current events, preparedness, frugality, and the pursuit of liberty on her website, The Organic Prepper. Daisy is the publisher of The Cheapskate's Guide to the Galaxy, a monthly frugality newsletter, and she curates all the most important news links on her aggregate site, PreppersDailyNews.com. She is the best-selling author of 4 books and lives in the mountains of Virginia with her two daughters and an ever-growing menagerie. You can find Daisy onFacebook, Pinterest, and Twitter.