(Psst: The FTC wants me to remind you that this website contains affiliate links. That means if you make a purchase from a link you click on, I might receive a small commission. This does not increase the price you'll pay for that item nor does it decrease the awesomeness of the item. ~ Daisy)
Anonymous has released a video that puts all the pieces into place – and those pieces point straight to World War 3.
Unlike the proxy wars fought in Syria and Afghanistan, Anonymous says of the upcoming conflict.
"…There will be ground troops. The battle is likely to be fierce, brutal and quick. It will also be globally devasting, both on the environmental and economic levels. This is a real war with real global consequences."
In  Part 1 of the World War 3 series, we talked about likely shortages and effects on Americans.  Part 2 of the series discussed an offshore conflict.
In this part, Anonymous clearly lays out the chilling path that will lead to the beginning of a war like nothing the world has ever seen. We've already witnessed the "drills" and "tests" of different country's weapons systems. Japan has issued a warning to its citizens that they'll only have a 10-minute warning should a nuclear strike occur.
Australia..
North Korea…
South Korea…
China…
Japan…
It's escalating. Here's what we can expect next.
Time is running out to prepare for what could be a dire future.

Are you prepared for what comes next?  It's going to be brutal. There will be many casualties, both military and civilian.
If you can't look at your preps and say, "Yeah, I'm absolutely ready for food shortages, gasoline shortages, and conflict in the streets," sign up today for our next Prepping Intensive or Advanced Prepping Intensive. You can talk to experts who have lived through the worst case scenarios and learn vital information that could mean the difference between life and death. The guest speakers influenced me so profoundly that I changed our entire long-term survival plan.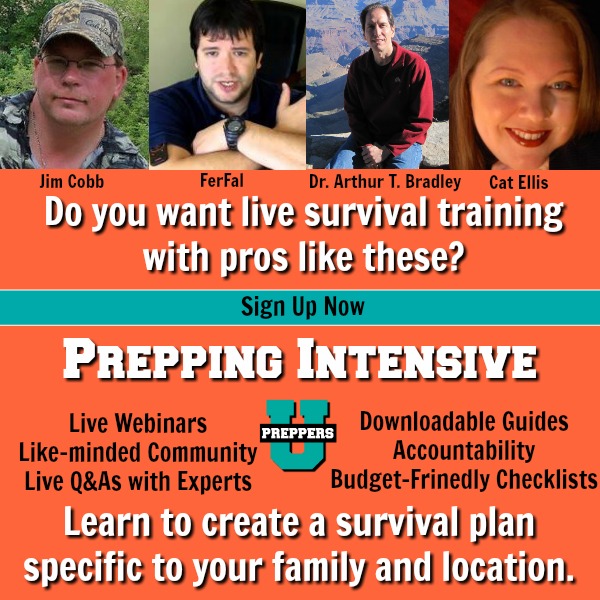 Check out the rest of the World War 3 Series.

Part 1: Is World War 3 Coming? 18 Preppers Discuss Effects, Shortages, and How to Get Ready
Part 2: How to Survive World War 3: Prepping for an Off-Shore Conflict
Part 3: How World War 3 Will Happen: "The citizen will be the last to know."
Part 4: How to Survive World War 3: Prepping for a US Mainland Conflict