(Psst: The FTC wants me to remind you that this website contains affiliate links. That means if you make a purchase from a link you click on, I might receive a small commission. This does not increase the price you'll pay for that item nor does it decrease the awesomeness of the item. ~ Daisy)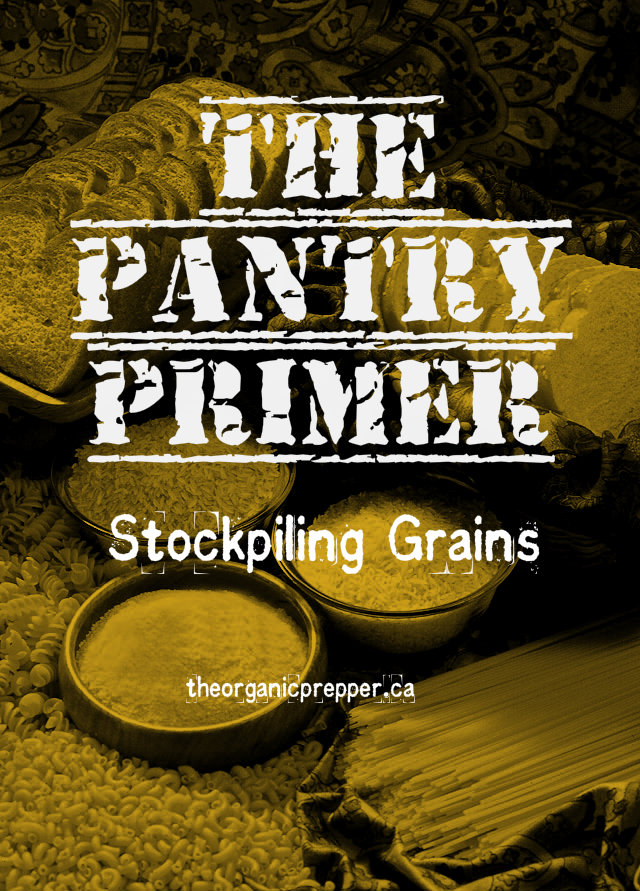 Food storage calculators recommend 300 pounds of grains per person for a one year supply. For a family of four, that is a whopping 1200 pounds of food that you should store if you are trying to build a one year pantry!
That sounds like a really daunting number until you remember that it is divided over many different items.  To name a few:
Rice
Flour
Wheat
Quinoa
Couscous
Cornmeal
Barley
Oats
Pasta
You should divide up your grain storage based upon your family's preferences.  After all, if only one person likes rice, the rest of you won't want to be stuck having it at every other meal if you must live off your stockpile for a year!
Most grains can be purchased in very large quantities at a greatly reduced price.  When purchasing in amounts over 20 pounds, your food storage methods become particularly important.  When deciding what storage methods you intend to use, you must ask yourself whether you intend for these goods to be your long term food storage, remaining untouched unless disaster strikes, or whether you intend to rotate them from the pantry to the kitchen, using them and replenishing your pantry as needed.  Check out this detailed information on food storage methods.
Want to learn more? My new book is now available!
Lots of us like to have hard copies of information that we've found helpful.  Because of this, I've expanded on the information included in this series and put it all in one handy primer, available on Amazon.