The Buy One, GIVE Two Sale
(Psst: The FTC wants me to remind you that this website contains affiliate links. That means if you make a purchase from a link you click on, I might receive a small commission. This does not increase the price you'll pay for that item nor does it decrease the awesomeness of the item. ~ Daisy)
For a lot of us, this year has been more no-no-no than ho-ho-ho. That's why we thought we'd spread a little cheer with a different kind of sale. We're having a Buy One GIVE Two sale for every single product on our Learn Website. This is where you can find ALL of our digital products. The deal includes courses, on-demand webinars, and PDF books.
Here's how it works.
GET ONE: When you buy ANY of the products listed here, you will get one.
GIVE ONE: You can give a product to someone you know or to a stranger. If you have someone specific you want to give that same product to, send us a message within 48 hours that contains their email address to [email protected] with the title. If you don't have anyone specific you want to give a book to, you don't need to do anything and we will match you up with a person who is hoping to get that book, but can't swing it right now.
GIVE TWO: We're going to give away ANOTHER ONE for every copy sold.
NEED ONE? Drop us an email to [email protected] and let us know which product you hope to receive this Christmas.
We rely on the honor system when we run events where we offer free books. We keep our prices as low as possible so that these products are accessible to everyone. We trust you not to take advantage because this is how we pay for the website and pay our authors, who have all agreed to participate in this event.
Here's what we're including in the sale
All of the products listed below are included. Click the link to visit the sales page.
Books
You can find a link to each of our PDF books below.
The Seasonal Kitchen Companion
Lifestyles of the Flat Broke and Resilient
SHTF Survival Stories Vol. 1 & 2
The Dark Secrets of SHTF Survival
The Prepper's Hurricane Survival Guide
Courses
Selco has generously included his courses in our event.
How to Survive Civil Unrest & Riots
On-Demand Webinars
We currently have two on-demand webinars available with Selco, Toby, and me, Daisy.
Selco Survival Series: How to Survive Civil Unrest & Riots
Selco Survival Series: Survival Communities
If you want hard copies
From now through Dec. 26th you can get any of Selco and Toby's books for $5 off. The price is already reduced on Amazon. Here are the links:
The Dark Secrets of SHTF Survival
Thank you!
This is a low-pressure sale! We truly appreciate you coming to visit the website and every time you click on one of our articles, it helps. We hope that we have helped you feel better prepared to face this turbulent year and we look forward to providing the same level of excellent information next year as well.
Thank you and have a very Merry Christmas (or the winter festivities of your choice, for readers of other faiths!)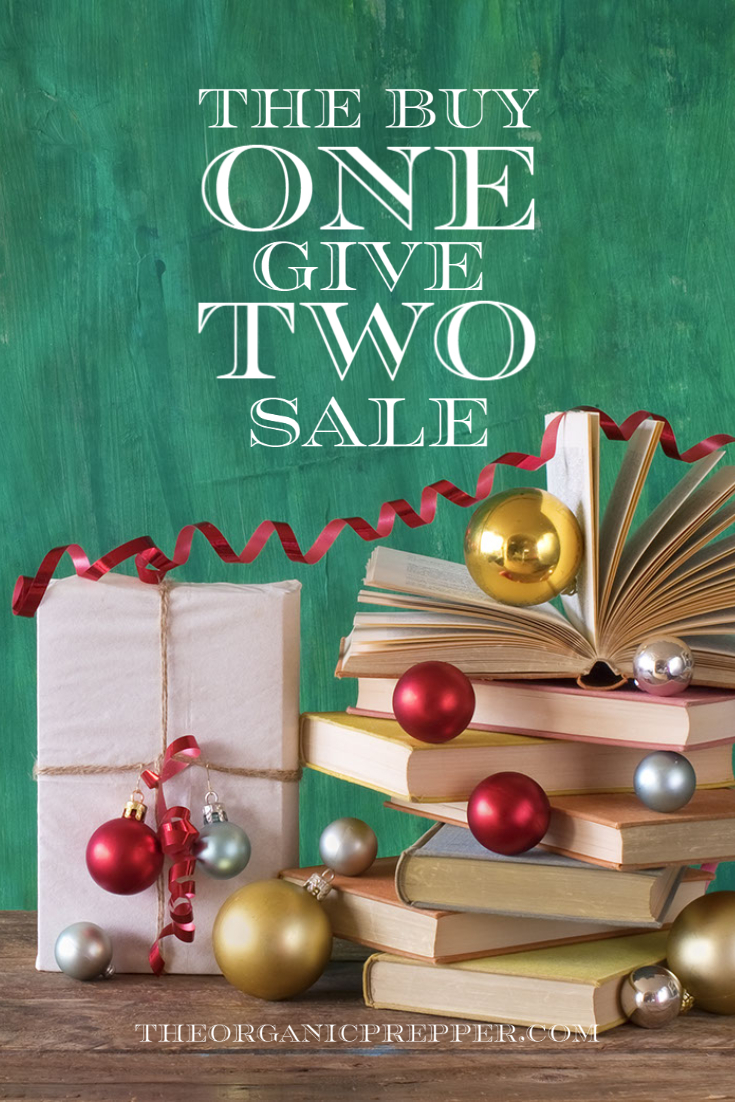 About the Author
Daisy Luther is a coffee-swigging, globe-trotting blogger. She is the founder and publisher of three websites.  1) The Organic Prepper, which is about current events, preparedness, self-reliance, and the pursuit of liberty on her website, 2)  The Frugalite, a website with thrifty tips and solutions to help people get a handle on their personal finances without feeling deprived, and 3) PreppersDailyNews.com, an aggregate site where you can find links to all the most important news for those who wish to be prepared. She is widely republished across alternative media and  Daisy is the best-selling author of 5 traditionally published books and runs a small digital publishing company with PDF guides, printables, and courses. You can find her on Facebook, Pinterest, Gab, MeWe, Parler, Instagram, and Twitter.