The 25 Pantry Essentials You Need for Scratch Cooking
Does your pantry contain all of the basics for scratch cooking? There are 25 ingredients that you need in your pantry at all times to cook from scratch.
More and more people are reclaiming the lost art of cooking from scratch in an effort to save money and avoid the trend toward processed food. A good pantry should have everything you need to whip together a pie, a loaf of bread, a casserole, or a batch of biscuits with no trip to the store required.
This is a list from my book, The Pantry Primer, of the things you need to go with your whole foods to turn them into delicious meals, so you won't find things like canned goods, flours,  grains, meats, or veggies. These ingredients are the supporting actors to the starring roles. If you like to think ahead, be sure to acquire these items in multiples – you should never run out of them. Many of these basics can be purchased in large quantities. One of my favorite destinations for pantry basics is Amazon, where I purchase yeast, aluminum-free baking soda, and other building blocks of a scratch pantry. I have also acquired 50-pound bags of organic sugar at Bulk Barn for a reduced price.
Do you want to prep but you're not sure how to get started?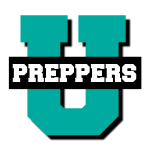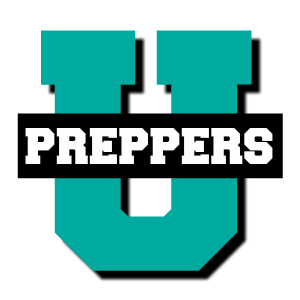 We can help. Go on over to Preppers University and check out our Prepping Intensive course. And if you've been at this for a while and want to take your preparedness to the next level, check out our 6-Week Advanced Prepping Intensive.
Which Prepping Intensive Course Is Right For Me?
What basics do you need for scratch cooking?
To build your stockpile, look through your cupboards and see what you use the most. Every kitchen will be different but below are my most-used items – the ones that I search out and buy in bulk.  Links are for high-quality versions of these items, as opposed to store brands that could come from more questionable sources. Feel free to select whatever version you prefer of the items – just be sure to load up and get prepped! 🙂
Baking Items
Fats
Sweeteners
Other
Want to learn more? Check out my book, The Pantry Primer
Lots of us like to have hard copies of information that we've found helpful.  Because of this, I've written about our journey to build a one year food supply and put it all in one handy primer, available on Amazon.
The Pantry Primer: A Prepper's Guide to Whole Food on a Half-Price Budget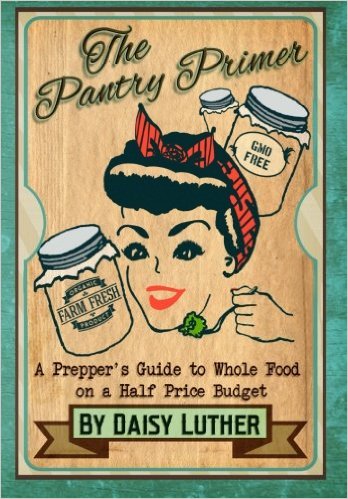 Are there any pantry basics I've missed?
This list is of the things that you need to turn your other stored food into a delicious meal.  Are there any basics in your cupboards that you use all the time? Please share them in the comments section!
About the Author
Please feel free to share any information from this site in part or in full, leaving all links intact, giving credit to the author and including a link to this website and the following bio. Daisy is a coffee-swigging, gun-toting, homeschooling blogger who writes about current events, preparedness, frugality, and the pursuit of liberty on her website, The Organic Prepper. Daisy is the publisher of The Cheapskate's Guide to the Galaxy, a monthly frugality newsletter, and she curates all the most important news links on her aggregate site, PreppersDailyNews.com. She is the best-selling author of 4 books and lives in the mountains of Virginia with her two daughters and an ever-growing menagerie. You can find Daisy onFacebook, Pinterest, and Twitter.