(Psst: The FTC wants me to remind you that this website contains affiliate links. That means if you make a purchase from a link you click on, I might receive a small commission. This does not increase the price you'll pay for that item nor does it decrease the awesomeness of the item. ~ Daisy)
By Daisy Luther
I'm taking a break from my holiday break to bring you this week's Survival Saturday. There are no books this week, since I was doing fun family stuff and didn't have time to do any reading. (I preview each book I share here before recommending it.) I hope everyone had a merry and peaceful Christmas!
This Week's Products
20% off high-quality ssential oils.  Spark Naturals, my favorite essential oil supplier, is offering 20% off of all of their products until Dec. 27 for a holiday blow-out. All of their products are 20% off. Especially interesting to preppers is their new Ultimate Survival Kit, a handy case loaded with the most important essential oils for your emergency supply. (Save $30 off the price of buying these oils individually.) Put DAISY in for the promo code for even greater savings.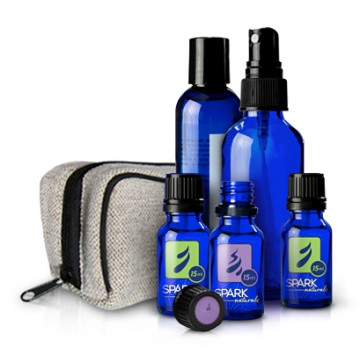 [thrive_megabutton mt="Spark Naturals" st="Click Here" color="teal" link="http://sparknaturals.com/?idev_id=5368″ target="_blank" align="aligncenter"]
Vitamin D on sale for 82% off. I don't take a lot of supplements, preferring to get most of our nutrients directly from food.  However, Vitamin D3 is a notable exception. Not only is it a good thing to take on a daily basis, but high doses have been proven to stop some viral illness in their tracks. This high-quality vitamin is on sale today for only $12.
Free shipping from Numanna continues for one more week. If you've been considering a large purchase of high quality, storable food, buy it before Jan. 1!!!  Food for Liberty, the supplier of Numanna Food, is offering free shipping. That will save you more than $20 a bucket on the cost of your long-term food supply. TNumanna Foods are all non-GMO and contain no horrible additives like MSG, aspartame, and high-fructose corn syrup. If you're looking for a better choice in storable food, they're the top of the line as far as health is concerned. Here are my favorite picks from Numanna.
Grab-and-Go: The least expensive way to get started. 76 servings!
Gluten-free Bucket: A great choice for families like mine, with wheat intolerances
Defender's Nutritive Pack: Contains the delicious Numanna meals plusadditional high-nutrition foods like quinoa and sprouting seeds.
Mega-Pack: 6 buckets that contain almost 1400 servings of food
Family Bug-In Package: This contains 10 family packs and 3 defender packs. It also weighs in at 278 pounds, so if you're buying this big, you'll save hundreds on shippings costs.
Milk: They offer a high-quality hormone free nonfat dry milk and a more expensive but absolutely fantastic organic option (this stuff is hard to find!)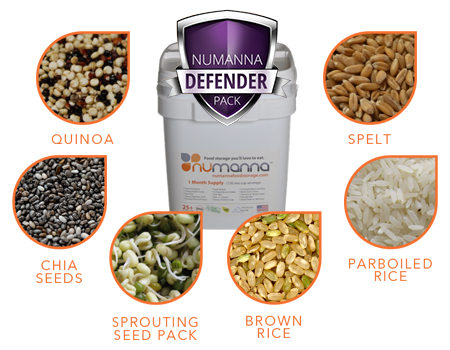 [thrive_link color="teal" link="http://preppersmarket.com/" target="_blank" size="big" align="aligncenter"]Preppers Market[/thrive_link]
This Week in Preparedness
China rolls out an Orwellian obedience game. "The owners of China's largest social networks have partnered with the government to create something akin to the U.S. credit score — but, instead of measuring how regularly you pay your bills, it measures how obediently you follow the party line." Although it sounds like science fiction, it's alarmingly true, and soon it will be mandatory to "play".
What is the actual goal of the Syrian refugees pouring into Europe? In an interview with an Arabic news station, one refugee admitted that "that his main goal is not to escape war or ISIS persecution, but to "Islamize" Europe by converting its citizens to Islam." The interview outlines in disturbing detail the concept of Hijrah – or Jihad by emigration – as "a meritorious means of spreading Islam to new territories."
Whooping cough outbreak exclusively hit vaccinated kids. All 13 of the children who were confirmed to have contracted whooping cough last week in Davie County, North Carolina were up to date on their vaccinations. If it is your practice to vaccinate, don't become too confident in the protection. If your child shows symptoms of an illness, they could still have contracted it, regardless of their vaccine status. Sometimes this can delay diagnosis (and administration of the correct medication). Although we make different decisions now, previously when we vaccinated, my own child contracted whooping cough when she was supposedly fully protected.  Because of her vaccine status, they didn't test her for that particular illness until a couple of weeks into it.
Do you want to live a life of true independence?  "True freedom and independence does not come from political documents or lofty ideas. True freedom comes from being able to meet one's own needs and not be dependent or beholden to other interests for the basic necessities of life." Here are 4 steps to living a more independent life. If you're plotting some New Year's Resolutions, consider using these as suggestions.
Soon, travelers won't be able to opt out of body scanners. The TSA is moving to make the "naked body scanners" mandatory if you want to board a plane. Despite the fact that they've never been credited with actually stopping anything, they keep incrementally violating more rights of vacationers on a daily basis. The latest violation is that passengers no longer have the freedom to opt out of the scanner and get a rights-violating patdown instead. (They seem to have missed that whole amendment thing about reasonable cause for search and seizure.)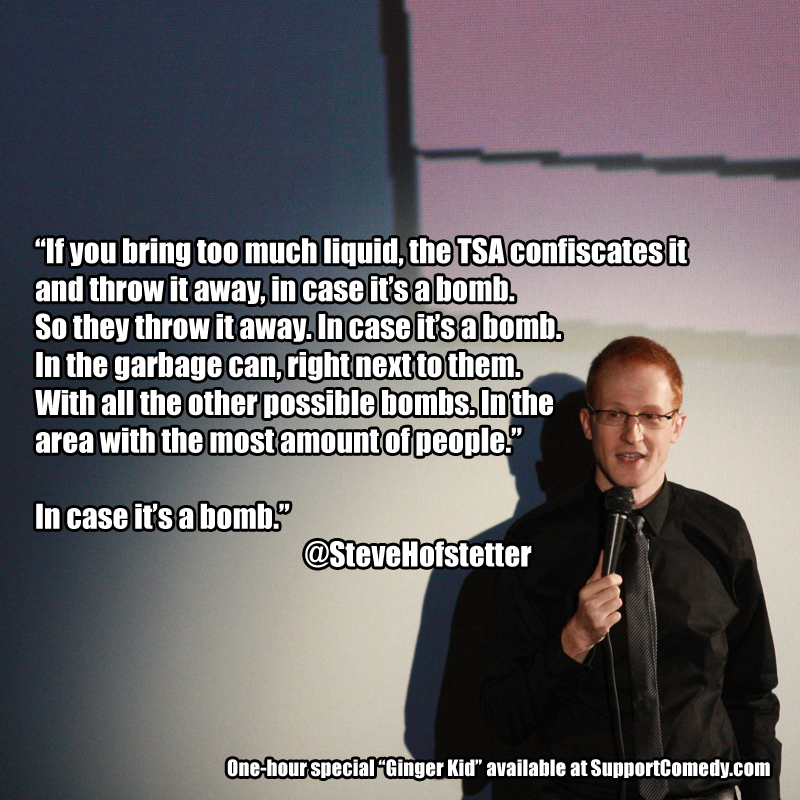 Is the drought in California finally breaking? The snowpack in the Sierra Nevadas has exceeded the average for this time of year, leading many to hope that is the case. Here in the foothills, we actually have standing puddles, creeks are running again, and ponds and lakes are refilling. Fingers crossed that this continues!
Did you know that Iran has hacked the American power grid more than once? While we worry about the antics of the presidential candidates and Christmas presents, it's come to light that hackers origniating in Iran have been mucking around in our power grid. If only 9 of 55,000 substations went down, our country could suffer a national blackout lasting up to 18 months.
Add your Christmas leftovers to your preps.  Do you have lots of holiday leftovers from your feast? Here are some simple and thrifty ways to add them to your prepper stockpile and enjoy them later.
Anything to add to Survival Saturday?
Do you have any news links you want to share? Now's the time! You are absolutely welcome to post your links in the comments below.