(Psst: The FTC wants me to remind you that this website contains affiliate links. That means if you make a purchase from a link you click on, I might receive a small commission. This does not increase the price you'll pay for that item nor does it decrease the awesomeness of the item. ~ Daisy)
By Daisy Luther
September is flying by in a rush, isn't it? I can't believe that we're almost to the last quarter of the year already!
This was an eventful week with a lot to report on the Friday Farm Blog.
I waited until my chicks were mature to see if I had any roosters, and it turns out I got all hens. (At least the survivors are, anyway.) A person in a local homesteading group who lives in town ended up with a rooster she was giving away. After I agreed to take him home and not cook him, she discovered his sibling was also a roo. Because the boys are bonded and get along well, I offered to take both of them home with me.
Plus, they're ridiculously cute. If a stuffed animal manufacturer needed models for plush toy chickens, these are their guys. The dark one is Hemingway and the lighter one is Orwell. You probably want to squeal at the adorable fluff. Go ahead. I do pretty much every day.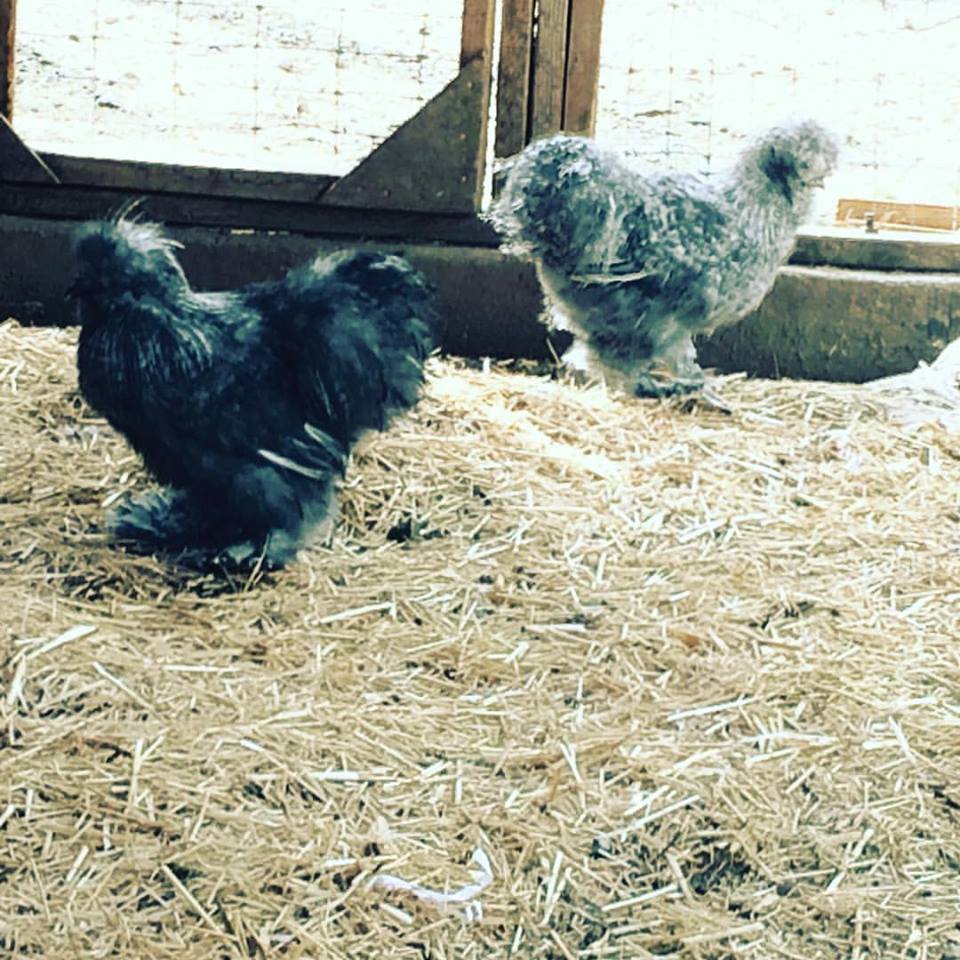 These chickens are a special breed called Silkies. They're very friendly, although that could just be how they were raised as opposed to something breed specific. Orwell, in particular, is a snuggler. He also doesn't even mind my no-makeup, bedhead look for morning chores. And FYI, I'm wearing PJs and polka dot boots, too, for a real fashion statement.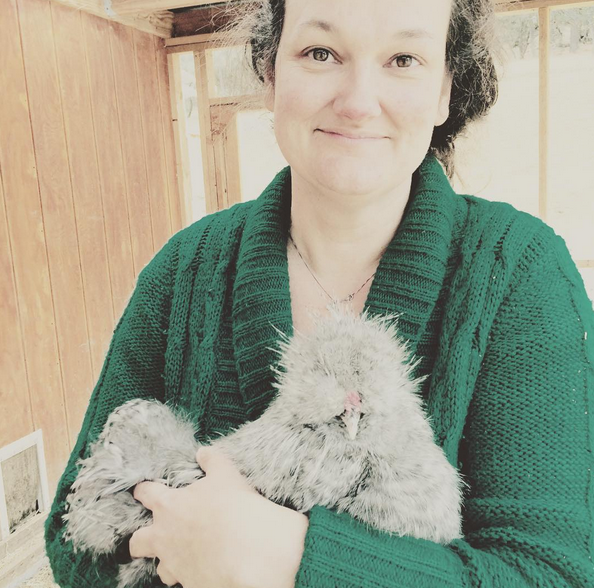 In other news, I think our goat is pregnant. Much Googling and Youtubing seem to agree. Now, since I haven't a clue when she had a "date" all I can say for sure is that it's more than two months along. Baby Goat Watch 2105!!!! I'm so excited. And yesterday, when I was poking her belly, something poked me back. So it's either babies, exceptionally large parasites, or she has been inhabited by aliens who are planning to break free. Occam's Razor (the most likely theory is probably correct) says it's babies. (Happy dance!)
This week has seen some horrible fires in our area. One wiped out an entire town, burning it to the ground. We saw just how quickly it could happen, and with some neighbors, tightened up our evacuation plans. Nearly everyone in this area has livestock, and evacuating them would be a complicated maneuver. We witnessed a fire that moved so quickly some people didn't even have time to put on their shoes before leaving their homes for the last time. (See the shocking evacuation videos HERE. You may rethink your own evacuation readiness.)
I did a little canning this week. Have I mentioned lately how much I love canning? I used some of these recipes to process a windfall of tomatoes this week. Next week, I have a tree full of pears to process, and will get to keep half in return for preserving a friend's harvest. I haven't put back nearly as much as usual this year, which makes me uncomfortable. What with the move, we were on a pretty tight budget and couldn't afford to buy a lot. Since we moved in the summer, our garden is only so-so. We've been relying mostly on barter for building up our supplies this year. I feel fortunate to live in an area where so many people farm – despite the drought, there is so much bounty here.
How was your week? Did you do some prepping for the winter ahead? Any news from your farm? Please share in the comments below!