Friday Farm Blog – Oct. 9, 2015
Fall is here, and it's my favorite time of the year. The weather is just a little bit cooler, the days are a little bit shorter, and the beautiful change of scenery is welcome after a hot dry summer. Today's Friday Farm Blog is all about fall.
I heard from the publisher this week and was delighted to hear that the first run of my book, Prepper's Water Survival Guide, sold out completely. Get your order in, because the second run will be coming in just a few days.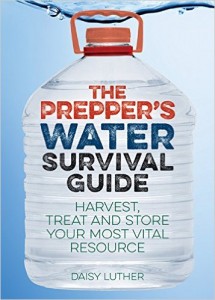 Lots of food prep is going on here. This week, I got a half bushel of peaches that I'm turning into Spicy Pepper Peach Jam using some jalapenos from the garden.  I've got some tomatoes that will be turned into ketchup this weekend. Next week, we'll be heading to a nearby orchard to pick apples for the year. I love nothing more than apple season!
Speaking of peaches, peach scraps cause an absolute feeding frenzy in the coop. There's nothing funnier than watching baby ducks scarf down treats as fast as they can, trying to get their share before the more civilized chickens do. Here's a video of this morning's treat:
We set up a swimming pool in the coop for our ducklings, but it turns out they're scared to get in it so far. They're super cute, but I've decided we're either eating them or selling them. Why? Because they aren't friendly. Because they smell. Because I really didn't know what I was getting myself into with ducks. They're certainly adorable but far more of a pain than I expected. I'll stick with chickens and goats for the time being.
Speaking of chickens, we lost one this week. One of our 7-week-olds got her head stuck and died of a broken neck. It's always hard when you lose one, particularly because we've made great efforts to win their trust and make them friendly. Here are the remaining littles.
Our older girls are slacking. Nary an egg yet. The oldest ones are 7 months old, so I'm hoping it won't be long.
No baby goats yet either, and Cora looks like her belly and udder are going to burst. Either she's due soon or she's having more than two babies. Of course, I have never had a pregnant goat, so I'm just guessing at these things.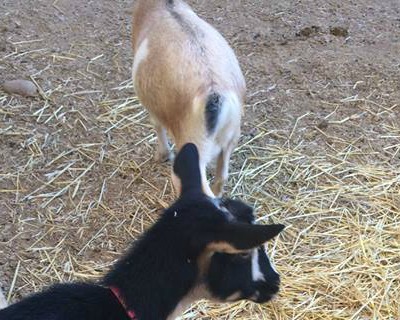 Interestingly though, from the front, she looks much smaller. I think this means her babies have dropped and baby time is coming soon. Here's pretty Cora from the front.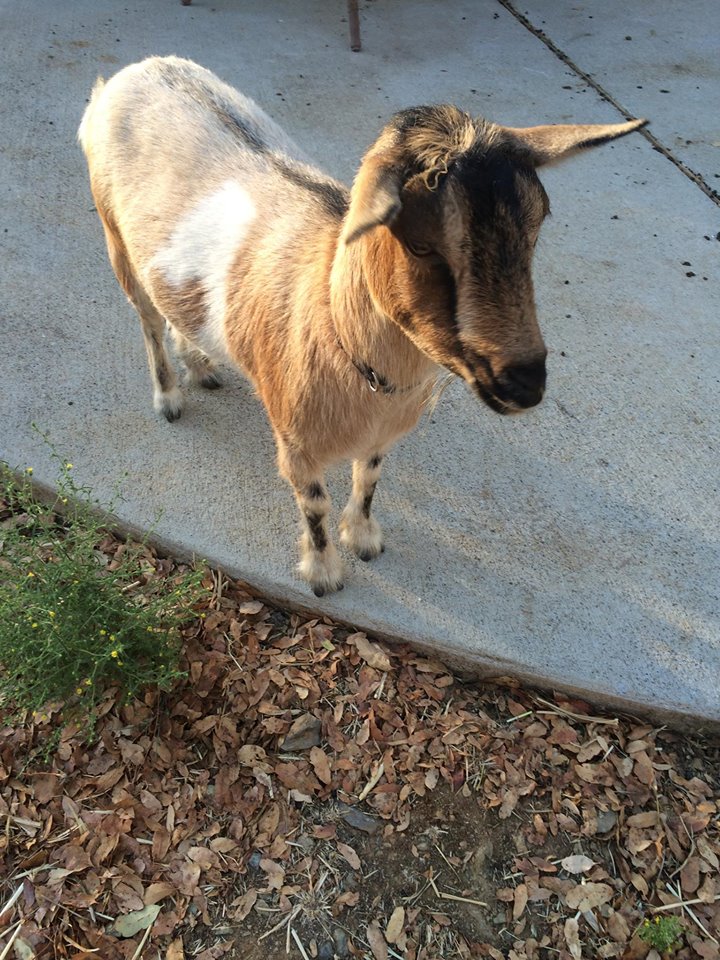 Our little goat, Nameless, discovered this week that she fits through our gate. It was a fun-filled morning of running down the road in our pajamas, as the silly little goat darted from one side to the other. Finally, we caught her and locked her up until we could fortify the gate.
Behold my hardware cloth and zip-tie construction.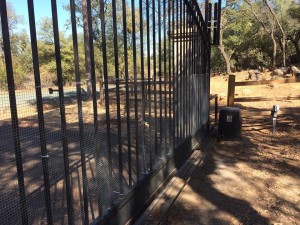 So far, it seems to be working…until she figures out another way out, of course.
The once-a-month shopping challenge has my creative juices flowing. I've been using my Spark Naturals essential oils to make some lovely home-care products that I'll be sharing with you soon. My goal is to make some knock-off versions of expensive store-bought goods. Just because we're staying away from the stores doesn't mean we can't have wonderful things, right?
So far, so good, although it's only the first week of the challenge. Please consider joining us! Here are the details. It's a great way to test your preps, get a little more organized, and save some money. My friend Erica is on board, and here's her first blog post on the topic.
How was your week? Are you preserving food? Planting your fall garden? Putting your feet up and relaxing? Share with us in the comments below! It's always an interesting discussion when we get to learn about the efforts of folks in other parts of the world.
Talk to you next week!
About the Author
Please feel free to share any information from this site in part or in full, leaving all links intact, giving credit to the author and including a link to this website and the following bio.
Daisy is a coffee-swigging, gun-toting, homeschooling blogger who writes about current events, preparedness, frugality, and the pursuit of liberty on her website, The Organic Prepper. She curates all the most important news links on her aggregate site, PreppersDailyNews.com
She is the best-selling author of 4 books and lives in the mountains of Virginia with her two daughters and an ever-growing menarie.
You can find Daisy on Facebook, Pinterest, and Twitter.