Friday Farm Blog – Oct. 2, 2015
This week, we got something special…at least for California. RAIN.  I can't describe how wonderful it was to listen to the raindrops on the roof for two whole days. Of course, rain here is just a sprinkle elsewhere but we're still happy for every single drop.
If you've never watched chickens and ducklings play keep-away with a rotten tomato, you haven't lived. They're hilarious.  If you're a betting person, bet on the ducklings – they're way sneakier and more determined.
Baby Goat Watch 2015 is still ongoing – nothing from Cora and there isn't a lot more growth. Here's a photo of her belly. I know, it's not the best, but she is NOT a cooperative model. It would be awesome if I had any idea when she had her "date" so that we knew when to expect kids.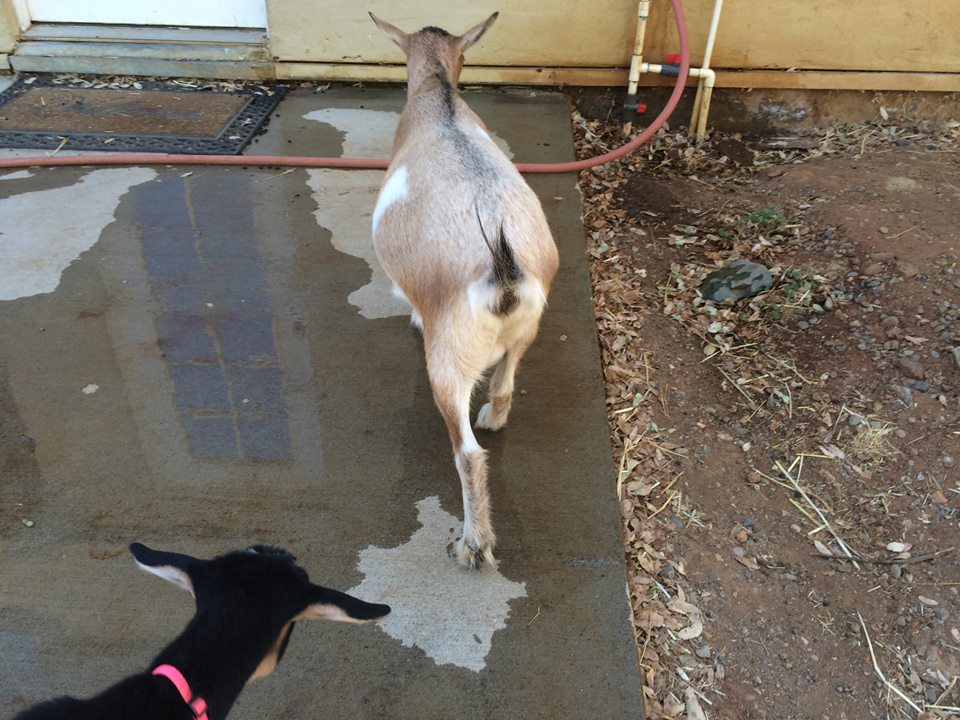 The goats decided this week that my Jeep looked like a lot of fun. So much fun that they should climb up to the roof of it. My NEW-TO-ME JEEP. When I ran outside in bare feet to chase them off of it, they decided it was a delightful game and romped about on top of my poor Jeep. By some sweet mercy, it isn't all dented and scratched but I was less than enchanted.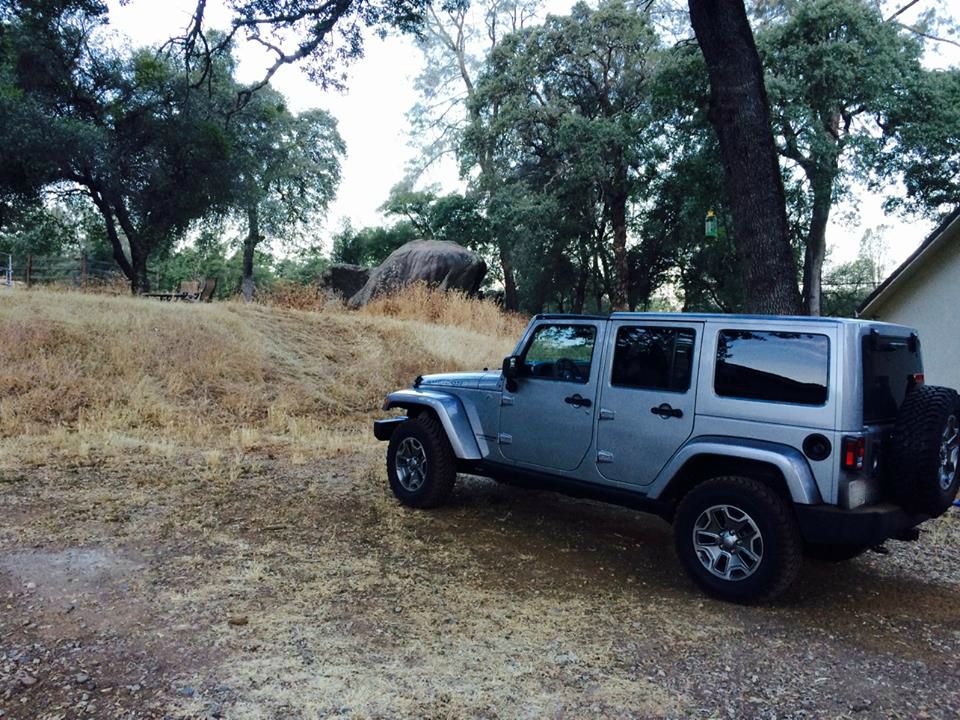 There's a little less farm talk this week, because the first week of the month is always when I take care of business. I pay the bills, stock up on supplies, and run all errands that require money. I get paid once a month, and in a lot of ways, it's easier this way. I always have the money for my bills, and then can budget what's left. However, sometimes it can be difficult to budget for that last week. Something always comes up and there's just more month than money.
This month I decided to try something a little bit different with the grocery budget. So, I did all of our grocery shopping in one big trip this month in the hopes of cutting our spending rather dramatically. (I nearly choked when the bill rang up to $310!) We'll top up with some veggies from local farms, a couple of bushels of apples from a local orchard, and we get our milk from a farmer friend – aside from that, I'm hoping to cut our bill by at least $200 this month. I'll keep you posted on how it works out. My eventual goal, of course, is to be far less reliant on the store and raise a higher percentage of our own food. By this time next year, I'll have added eggs, goat's milk, and hopefully lots of my own vegetables!
This week, I decided that I probably need to add a trailer to my farm purchases. As our farm continues to grow, so too does our bill at the feed store. This month required 2 trips, and this is what the back of my Jeep looked like. (Good thing the seats fold down.) It's going to be quite the event to get all the hay cleaned out, even with an industrial vacuum. But, honestly, I just love the fresh smell of the orchard grass hay – it's the nicest air freshener around.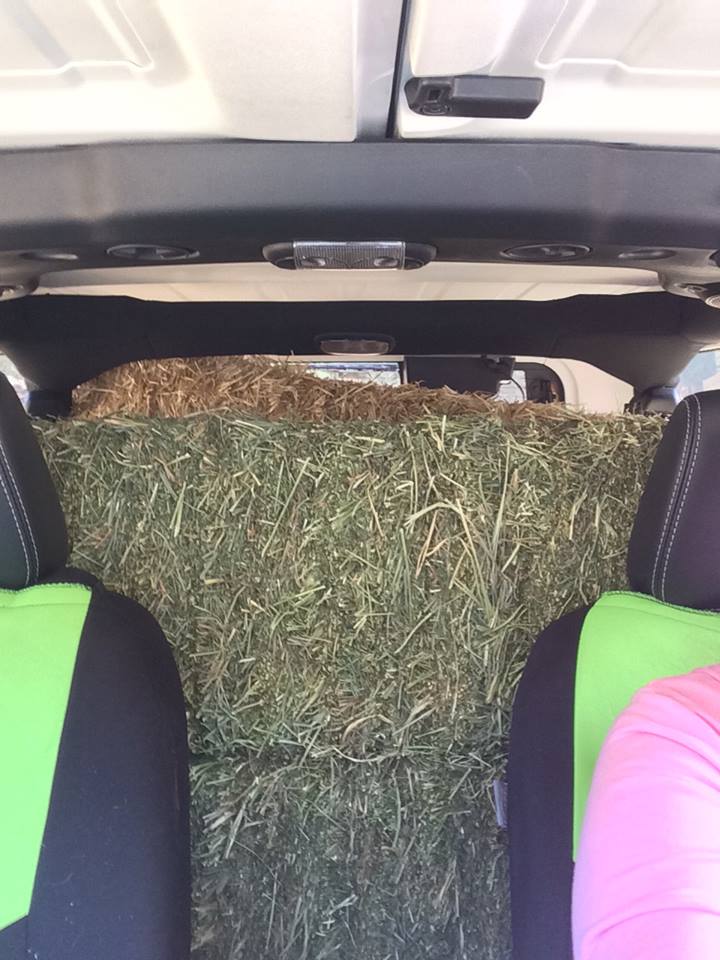 I just began partnering with Spark Naturals, so you can expect to see some awesome DIY stuff up-and-coming. Now that canning season is slowing down a little, we'll be making body care products and cleaning products over the next couple of weeks. (If you need any high-quality essential oils, put DAISY in for the coupon code over at Spark and you'll get 10% off your order.)
Not exactly farm-related, but today, my youngest daughter and I are headed out for a girlie day, with some shopping, a trip to the salon, and lunch out. She is somehow fifteen years old today! (How on earth could that chubby little baby be 15 years old?)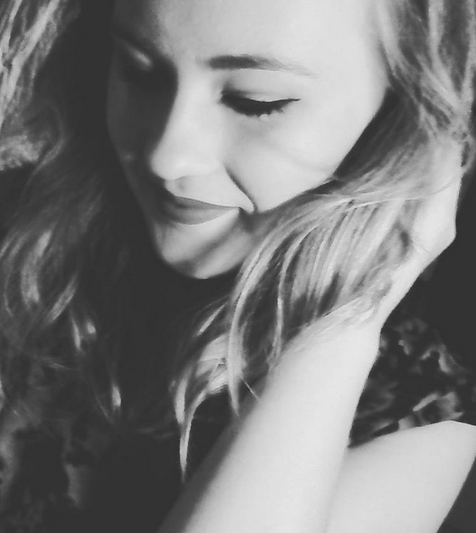 So, a little about my daughter.
As you can see, she's absolutely beautiful. But that's not all.
She's loving, smart, loyal, and kind. She is so wonderful with animals that I'd hate to have this farm without her. She's hardworking and helps out several local farmers with chores to earn her spending money. You know how most kids constantly ask for things? She has grown up on a tight budget, and I have to basically force her to take presents. For her birthday, I got her the sewing machine she has been longing for. Making her dreams come true makes me a happy mom, and I love that her dreams are of a practical, productive nature.
I'm very lucky.  Not many single moms are able to stay home with their children, but I'm fortunate enough to work from home and homeschool my precious youngest child. It's been one of the highlights of being her mom.
Happy birthday, Rosie! I love you!
Well, I'm off to celebrate the birthday festivities! Tell me about your week in the comments!
About the Author
Please feel free to share any information from this site in part or in full, leaving all links intact, giving credit to the author and including a link to this website and the following bio.
Daisy is a coffee-swigging, gun-toting, homeschooling blogger who writes about current events, preparedness, frugality, and the pursuit of liberty on her website, The Organic Prepper. She curates all the most important news links on her aggregate site, PreppersDailyNews.com
She is the best-selling author of 4 books and lives in the mountains of Virginia with her two daughters and an ever-growing menarie.
You can find Daisy on Facebook, Pinterest, and Twitter.