Doomsday Prepper (and Convicted Felon) Tyler Smith Jailed for Illegal Firearms
(Psst: The FTC wants me to remind you that this website contains affiliate links. That means if you make a purchase from a link you click on, I might receive a small commission. This does not increase the price you'll pay for that item nor does it decrease the awesomeness of the item. ~ Daisy)
By Daisy Luther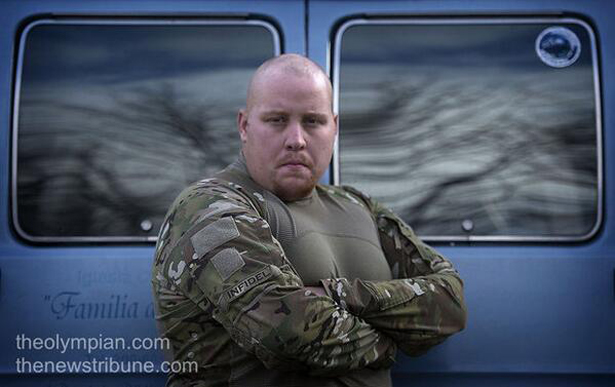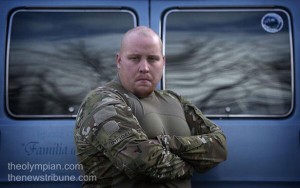 The neighbors of Tyler Smith can breathe a little easier. He is in jail and, you know, it couldn't have happened to a nicer guy. (ahem)
Remember the episode of National Geographic's Doomsday Preppers back in November in which a camo-clad moron warned the preparedness community of his impending attacks on their homesteads? (You can refresh your memory HERE)
"We're not in it to stockpile. We're in it to take what you have and there's nothing you can do to stop us," Tyler Smith says. "We are your worst nightmare, and we are coming."

Smith, 29, is the leader of Spartan Survival. The group has more than 80 dues-paying members. Smith founded the organization in 2005 to train and prepare others on survivalism.

On Tuesday night, Smith's story will be told on the National Geographic Channel survivalist TV show "Doomsday Preppers." (source)
Well, as it turns out, there IS something that can be done to stop him. Smith is a convicted felon.  A truly stellar individual, he's a level one sex offender who was convicted in 2009 of communicating with a minor for immoral purposes, when he inappropriately touched a drunken 14-year-old girl in an Auburn parking lot. He was also convicted of stealing a motorcycle in 2009.
Being a convicted felon precludes the ownership of firearms.
So all of those guns he was showing off on TV when he was boasting about his firepower? Illegal.
Smith, for his 15 minutes of fame, just landed himself back in jail (which, given his desire to steal from preppers in a disaster scenario, might just be the best place for him).
[Sheriff's department spokesman Ed] Troyer said the Buckley man came to the department's attention "by people all over the country bringing him to our attention."

"Reality TV crashed into reality," he said.

Deputies have been investigating Smith since the television episode aired Nov. 12.

"We have video and pictures of him (Smith) loading guns and firing them," Troyer said. "He verbally expressed a threat to his neighbors while being armed."

"If I could (afford it), I would fire a couple thousand rounds a day," Smith said at the time.

He also said he had a regional map of places he can get supplies by force, and studied medicine, including how to perform a cesarean section on his wife.  (source)
If you recall, Smith smugly referred to himself as the "
apex predator
" in his area.  He warned, "We'll kick your door in and take your supplies. … We are the marauders."
It looks like this particular "apex predator" is no longer at the top of the food chain.
Hat tip to JHT!
About the Author
Daisy Luther is a coffee-swigging, globe-trotting blogger. She is the founder and publisher of three websites.  1) The Organic Prepper, which is about current events, preparedness, self-reliance, and the pursuit of liberty on her website, 2)  The Frugalite, a website with thrifty tips and solutions to help people get a handle on their personal finances without feeling deprived, and 3) PreppersDailyNews.com, an aggregate site where you can find links to all the most important news for those who wish to be prepared. She is widely republished across alternative media and  Daisy is the best-selling author of 5 traditionally published books and runs a small digital publishing company with PDF guides, printables, and courses. You can find her on Facebook, Pinterest, Gab, MeWe, Parler, Instagram, and Twitter.